Green events are building in popularity but planning them can be challenging!
Thinking About The Future
The climate is changing, that much we know from thousands of researchers and scientists. One of the biggest contributing factors to this is the actions we as humans take in caring for the earth. People have become more conscious of their environmental and carbon footprints. So naturally, when considering a large event, it is important to think green.
While planning any event, there are a  lot of things to worry about. Decorations, services, bathrooms, transportation, oh my! But when the additional worry about making sure your environmental impact is low, it can be even more difficult. Check out this green events checklist for some helpful hints.
Tracking and figuring out how to produce less waste and shifting away from disposable items, can be a necessary struggle. Making good choices for our planet is important if we want to stick around longer on it.
Green Vendors For Green Events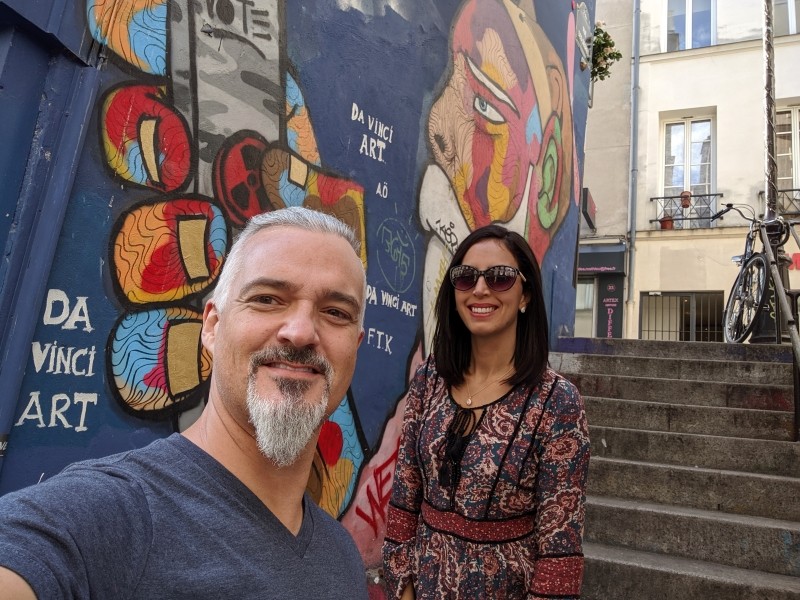 One of the most difficult areas is finding an eco-friendly vendor or entertainer that can provide your guests with a truly great experience, while not breaking the bank, or hurting the planet. One of the most eco-friendly green event entertainment options is Airbrush Events.
Just looking to the founders of the company, they take a very minimalist approach in their lifestyle. They know that hoarding material things and wasteful spending are some of the most dangerous mindsets when considering the future of our planet.
They've incorporated this minimalist philosophy into the structure of Airbrush Events. Because of this philosophy, you know their business would make a great option for green events.
Party Favors For Green Events Your Guests Will Love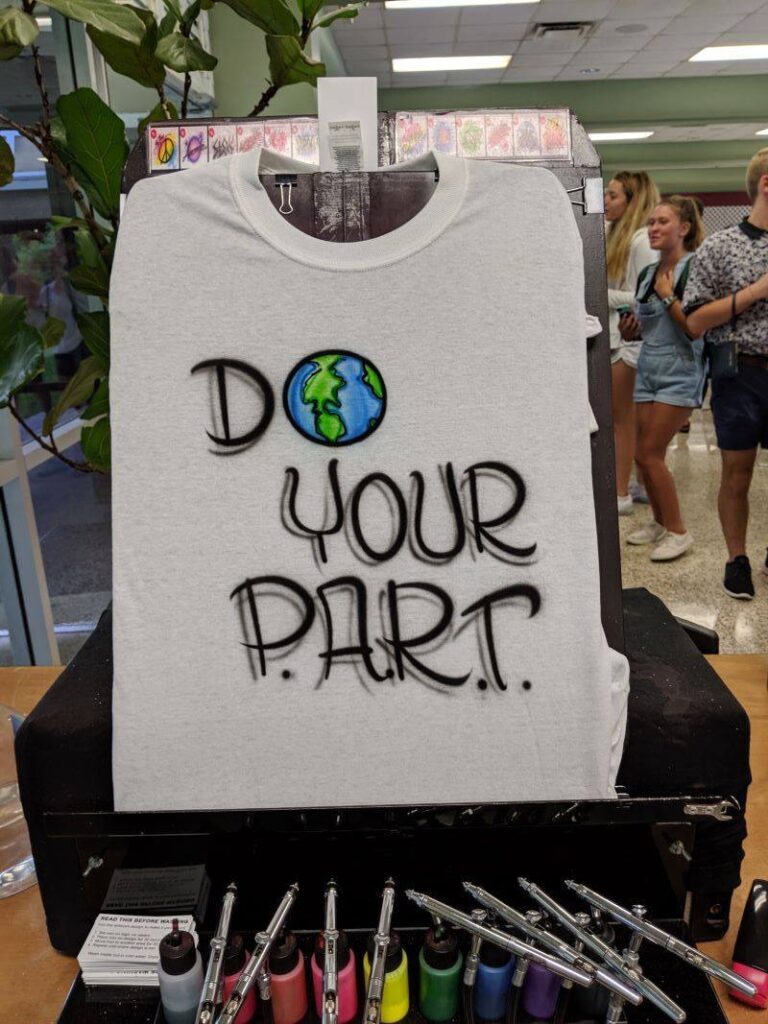 Airbrush Events provides party favors and entertainment that is different from the mass-produced plastic giveaways and messy, wasteful entertainment. Airbrush Events combines the fun of personalization with the direct interaction of the artist creating the item.
Every attendee gets to choose directly what they want. There isn't a waste of time or material on people who don't really care for a party favor. Most large events have a lot of waste, due simply to people not wanting what is being offered.
Personalization Creates Memories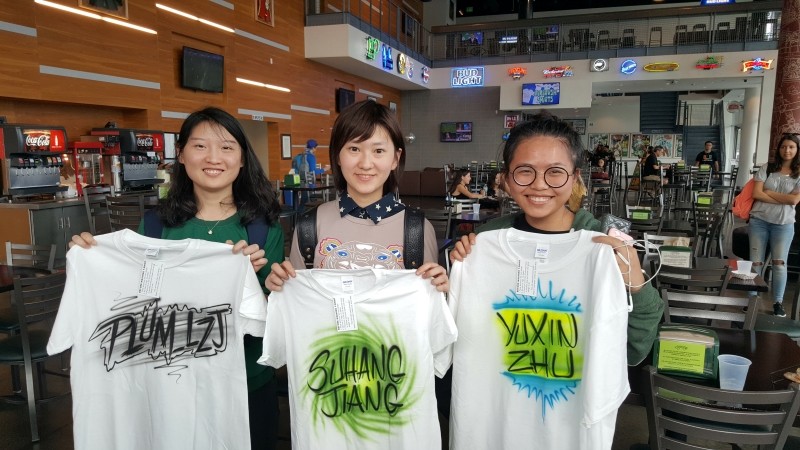 A major win is the personalization by the artists. Not only is it less wasteful but it's so much more fun to have a personalized item as opposed to a mass-produced one.
Speaking of mass-produced, it can be a real headache trying to finalize the right designs for your swag and then having a company print thousands of your chosen giveaway items. T-shirts being the thing that is most chosen.
The problem is the event organizer has to guess the right amounts of various sizes and make sure that each item is quality. Airbrush Events bring their own shirts and let the event-goers customize them however they want. It's as simple as that.
Being part of the creative process also builds an emotional connection to the event. When you can take something away from an event, that you helped in part to create, you are much more likely to have good memories of the event itself. Learn how this also works for marketing your brand with brand activation.
A Party Favor That Gets The Crowd Talking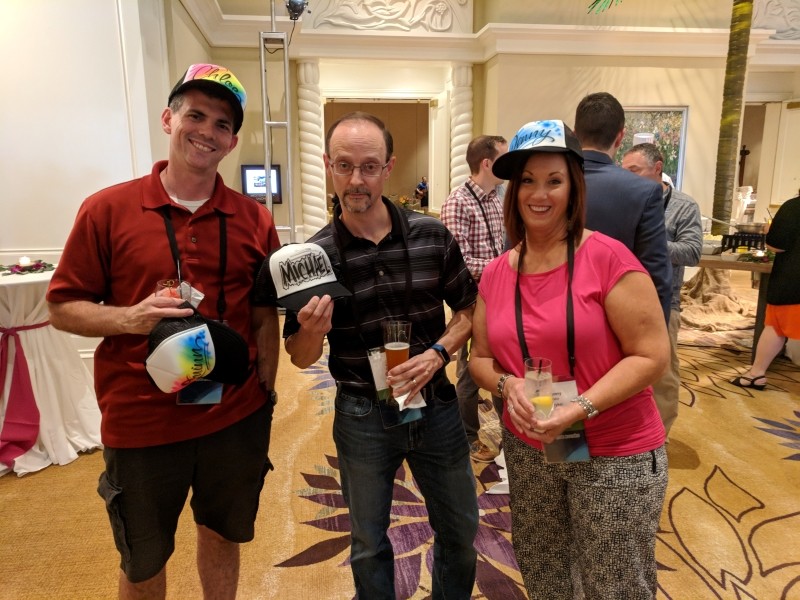 Beyond that aspect, Airbrush Events is also great entertainment for your green event. They provide essentially wasteless fun for all the event participants.
Another major benefit is the clothes and hats created by the airbrush artists, make for a great icebreaker. Guests usually want to throw on their new swag right away. Having a custom tee with their name on it is a great way to encourage networking at the event. It's essentially an awesome name tag.
It also offers the best type of marketing for the event, FREE marketing. People will be asked where they got their rad new shirt and the recipient will tell him all about this fun event he got it at.
Keeping It Low Waste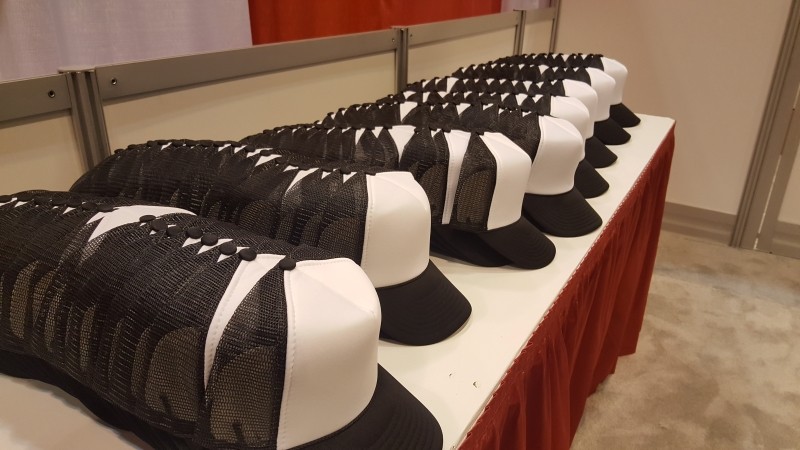 Airbrush Events cares about the environment and its impact on the earth. They have a large effort to recycle any leftover tee-shirts or ones that were painted incorrectly. Airbrush Events make sure no tees or hats up in the trash. They donate them instead to local homeless shelters so that they can be benefited from those in the community.
Almost nothing is thrown away, misordered items are resold at a discount and this is due to the minimalist and environmentally-friendly business approach that Airbrush Events uses.
If you are looking to make sure your event stays both fun and environmentally friendly, Airbrush Events is one of the best party favors providers and entertainers you can hire for an event. Partner up with a company that cares just as much about the planet as you do and who'll make your green event a blast!
Short on time? Download and save to read later!