Welcome to the Airbrush Events website!
We are a team of airbrush artists focused on revolutionizing private event entertainment. Review our site to discover why we are the biggest attraction at any event.
If you're hosting a party, you need something unique and fresh to create a lasting impression on your guests. Our skilled artists can airbrush a variety of swag for your guests live, at your event.
Each guest will take part in the creative process by choosing a party favor, design, color and text. Within just a minute or two, they will watch in amazement as their creation comes to life.
Airbrushed party favors make the perfect take-home gift and party entertainment activity, all in one! Our passionate artists, high-level service, and wide product offering make Airbrush Events the perfect entertainment solution for any occasion.
Call us today and let's get this party started! (727) 238-7383
Party favors personalized at your event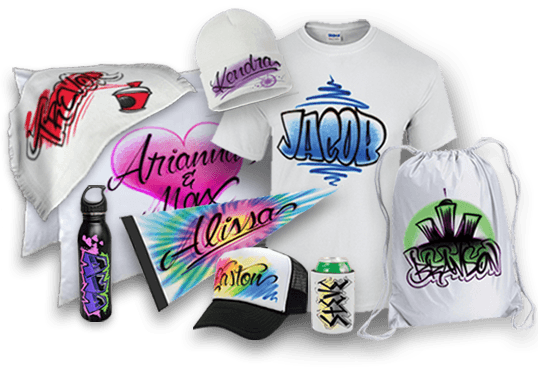 T-shirts, beanies, coolies, pendants, draw string bags, hats and more...
Call to reserve your airbrush event today!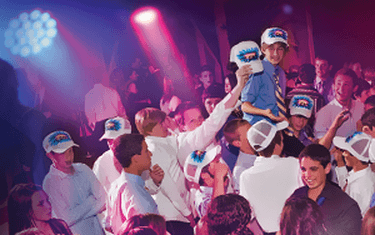 Bar/Bat Mitzvah Celebrations
Retail Product Promotions
Helping companies build brands and show employee appreciation
Corporate Events & Promotions
Our corporate hosting and promotion clients often demand the high-volume and fast production that our team is prepared to handle. Some of our parties exceed 2000 guests so we have up to eight artists available to keep those lines moving. A few of our past corporate clients include Wells Fargo, State Farm, Maytag, and Olive Garden.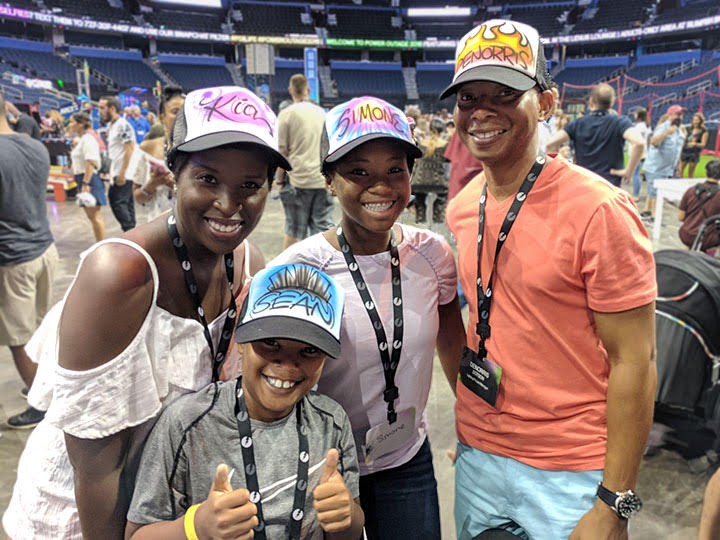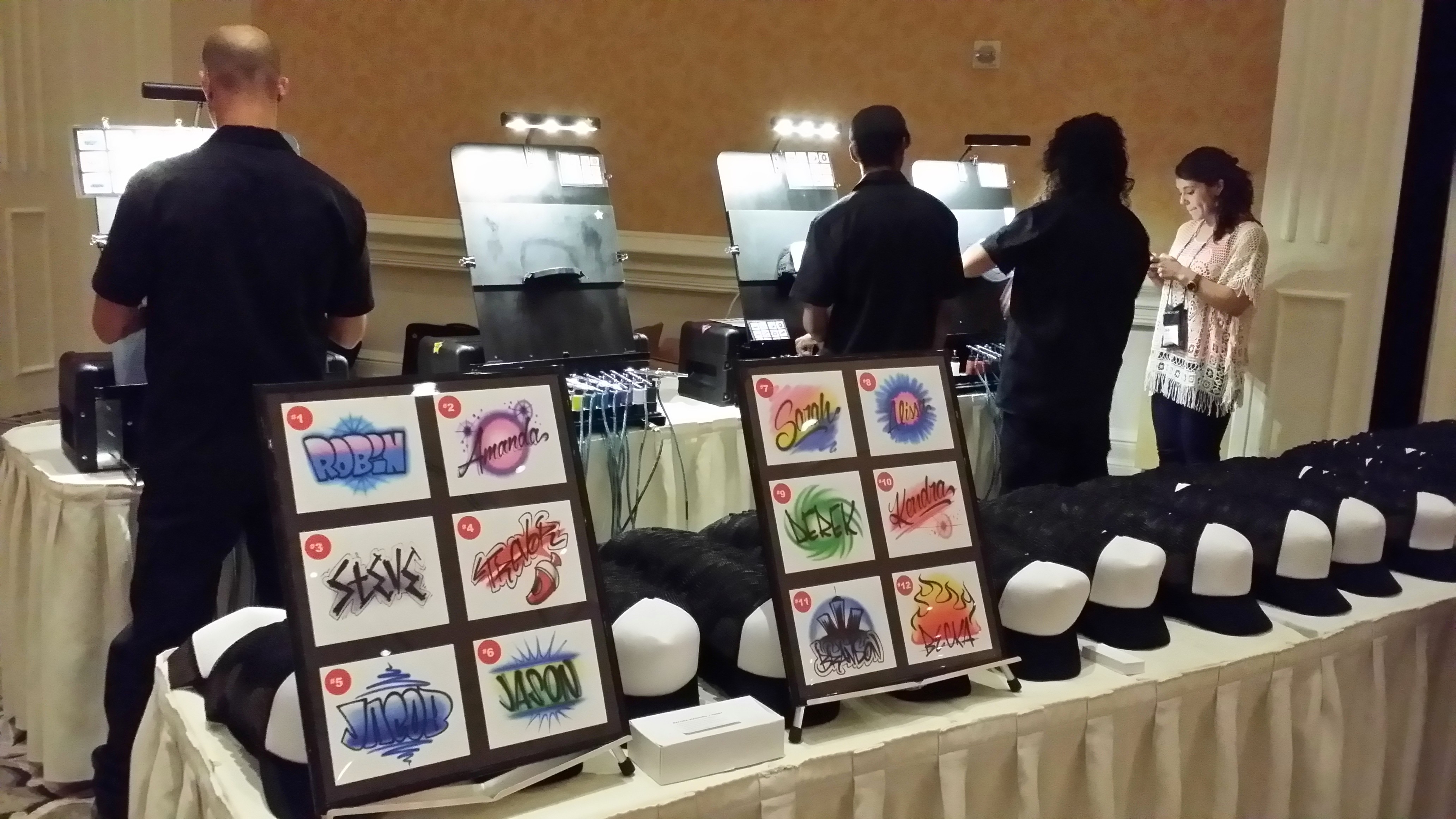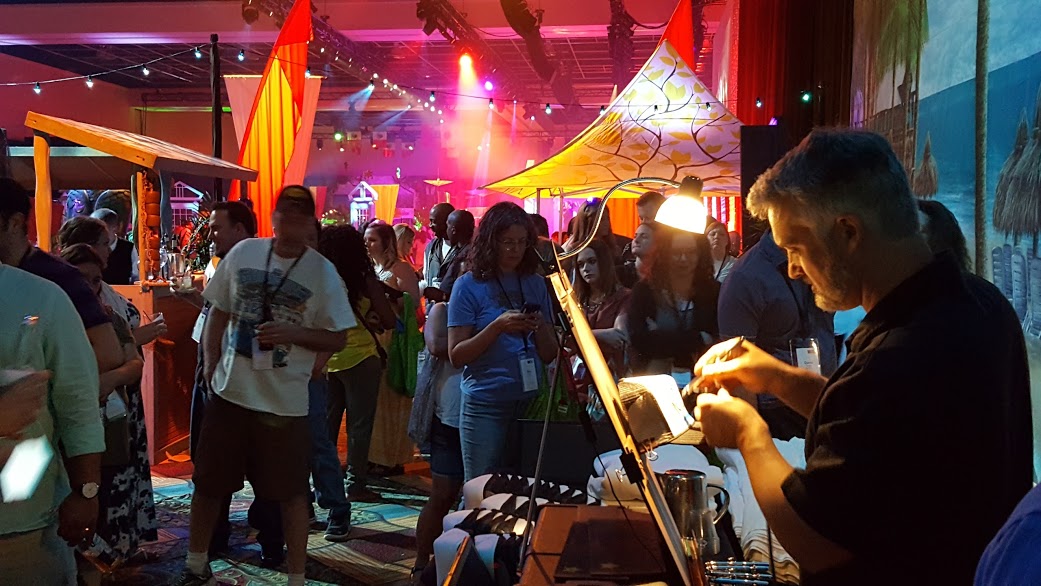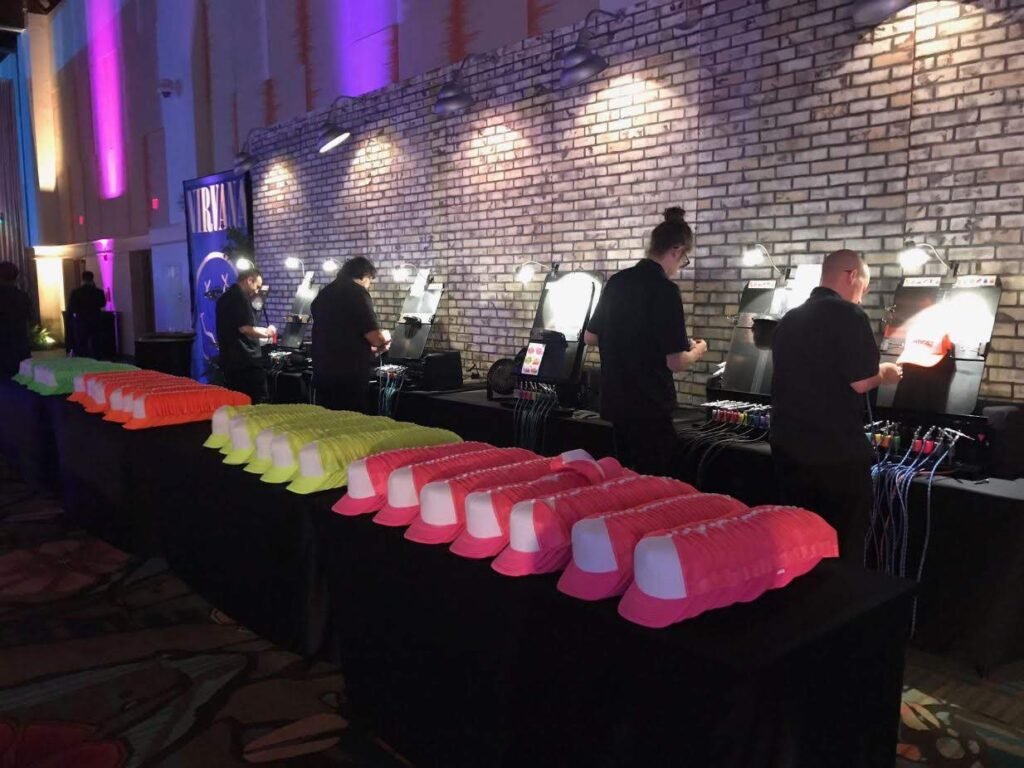 Brand Activation Specialist
Ignite your brand with a magical consumer experience at your next promotion or brand activation event. Airbrush Events artists will mesmerize your audience, painting custom event favors they choose right before their eyes. The event favors will be taken home helping your guest remember your brand and their event experience for years to come.
Build your brand & generate more traffic To your conference and trade show booths!
Trade Show & Conference Booth Entertainment
Looking to level up your business? Market your business at a trade show or convention and get tons of foot traffic right to your booth.
Want to know how? The magic of Airbrush Events! People LOVE airbrushed swag and they're willing to give their email or phone number in exchange for one. Our professional artists will entertain guests by creating personalized swag right before their eyes.
Book us today for your next convention and experience results like none other. Need more info? Check out this blog on how to gain massive traffic at your booth with these 12 tips and ideas. 12 Ways To Attract Traffic To Your Trade Show Booth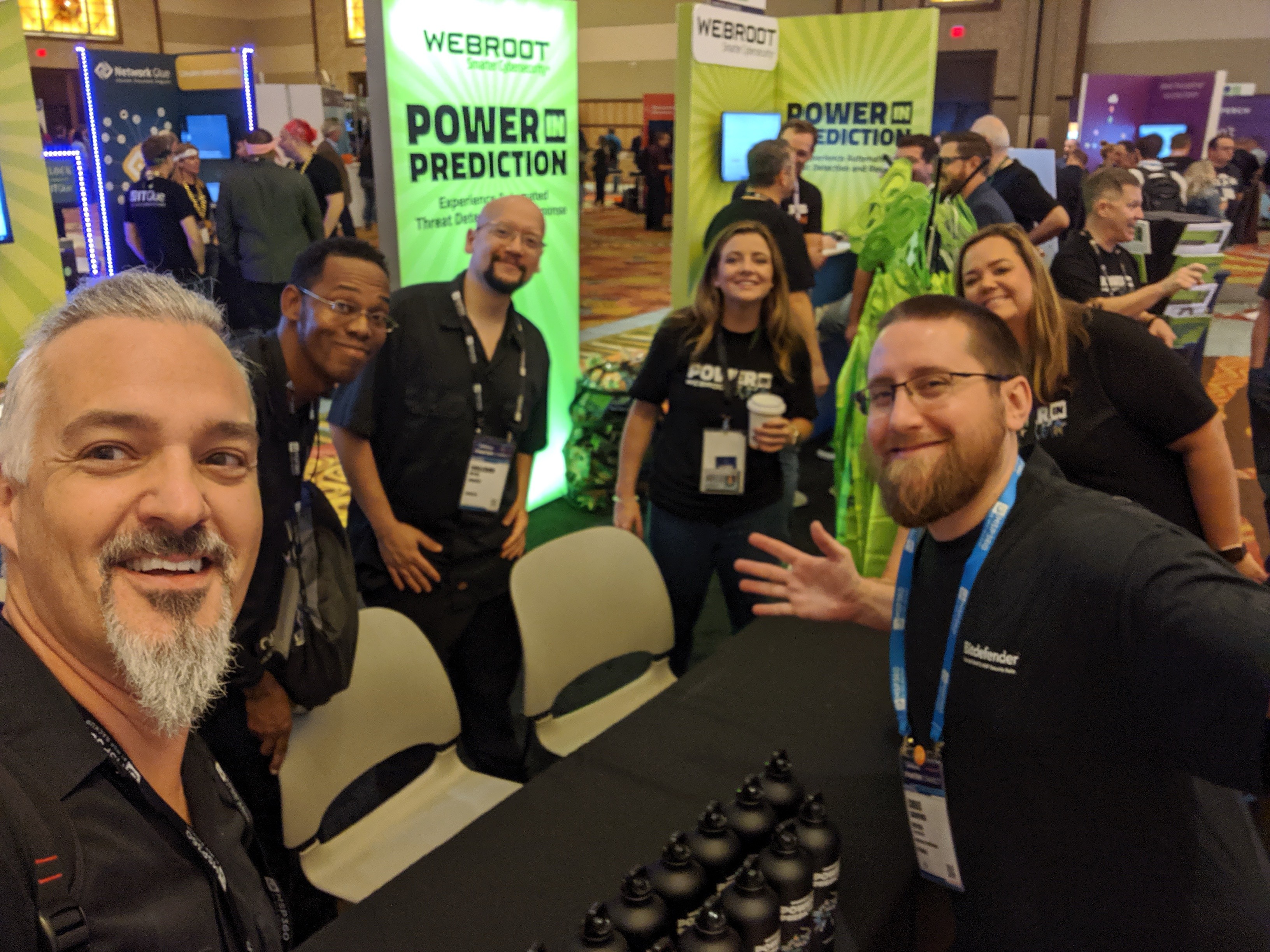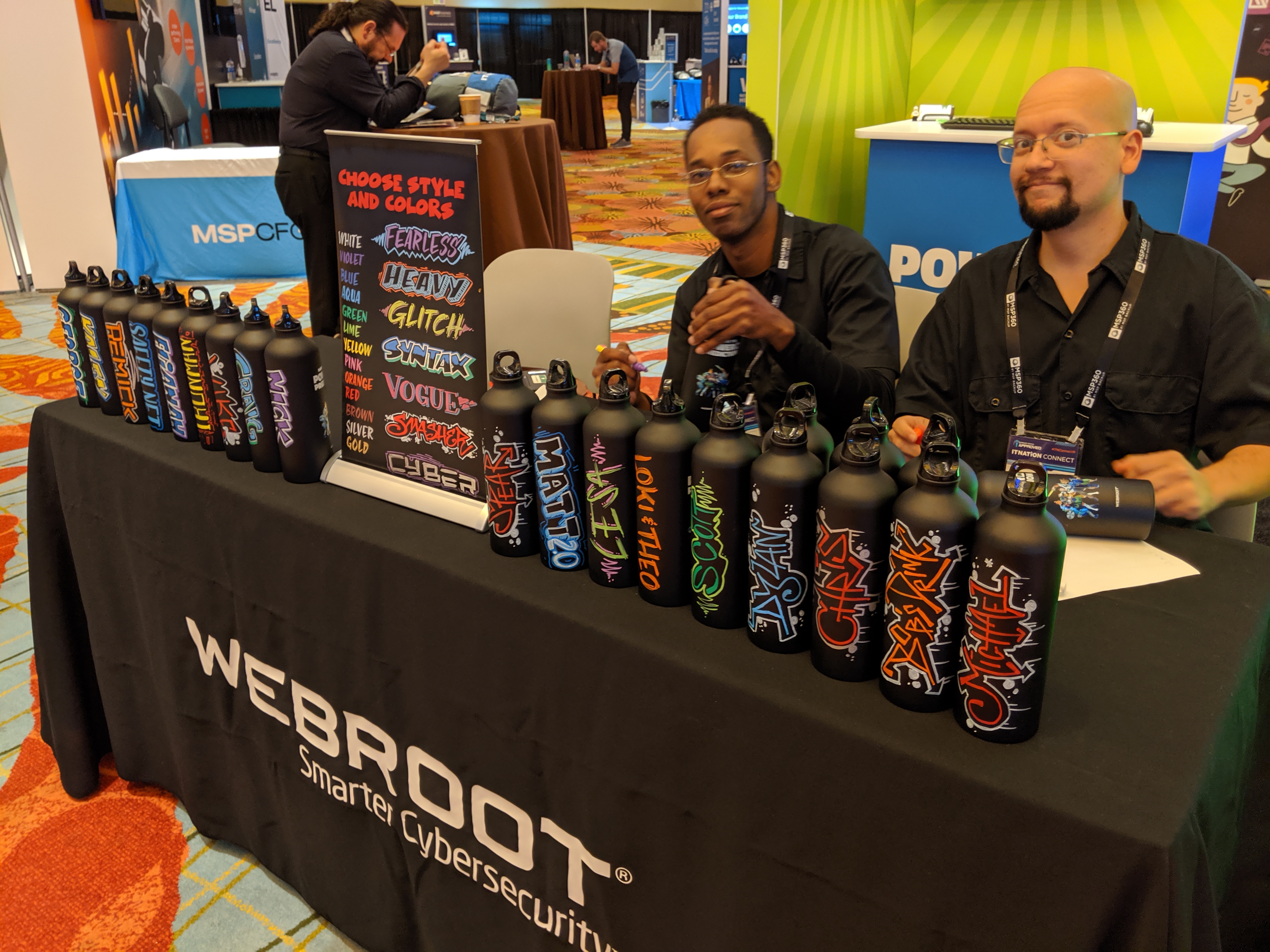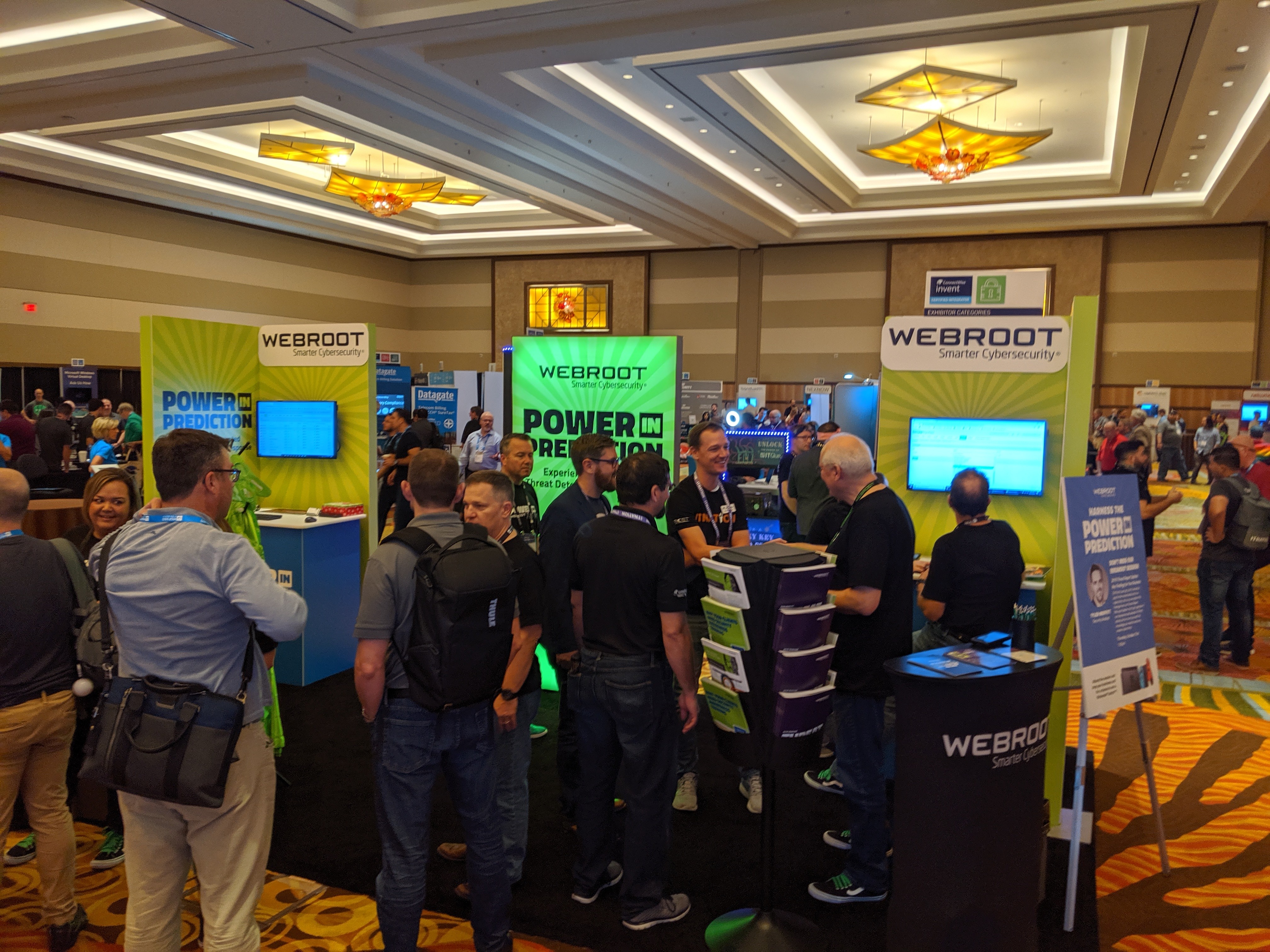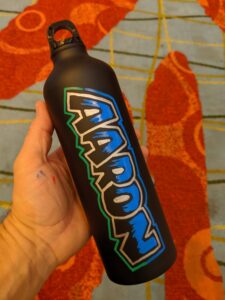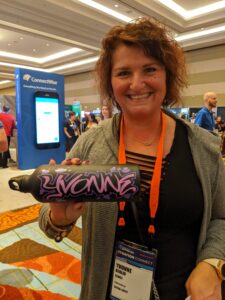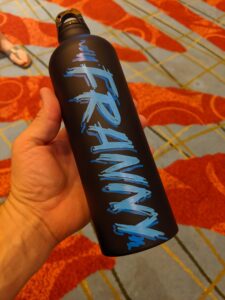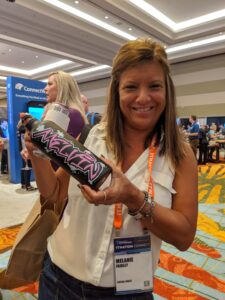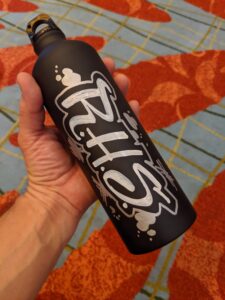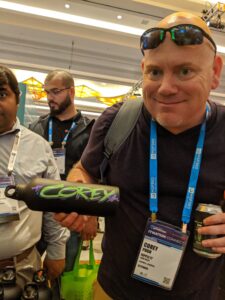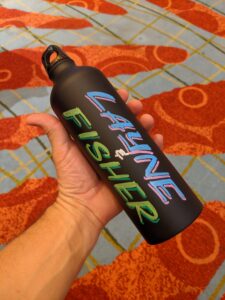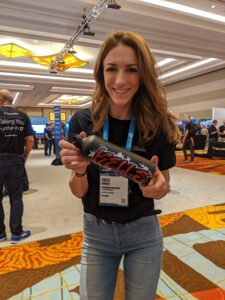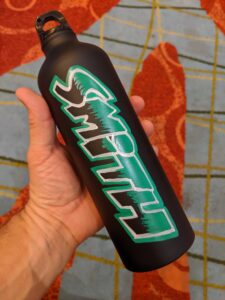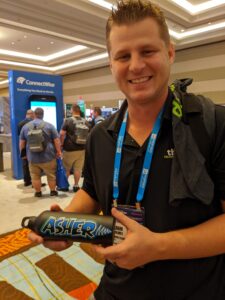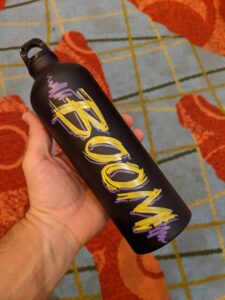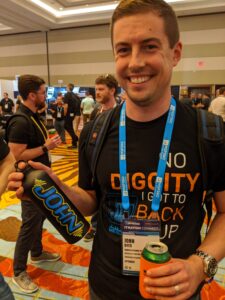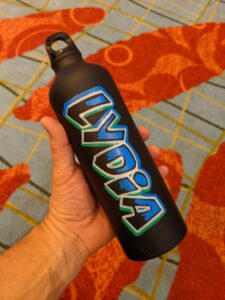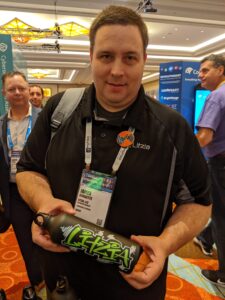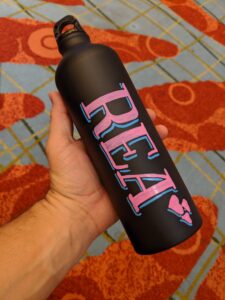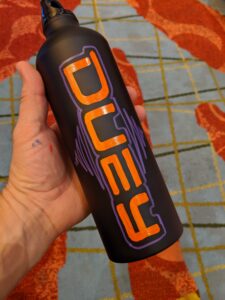 Our #1 goal is to give your event guest a fun & exciting experience they'll never forget!
We are ready, give us a call @ 727-238-7381
Meet the airbrush artists
Airbrush Events is based in West Central Florida. We travel all across the United States providing Airbrush Artist Event Services. Large or small our highly skilled airbrush artist team can handle any size event or promotion.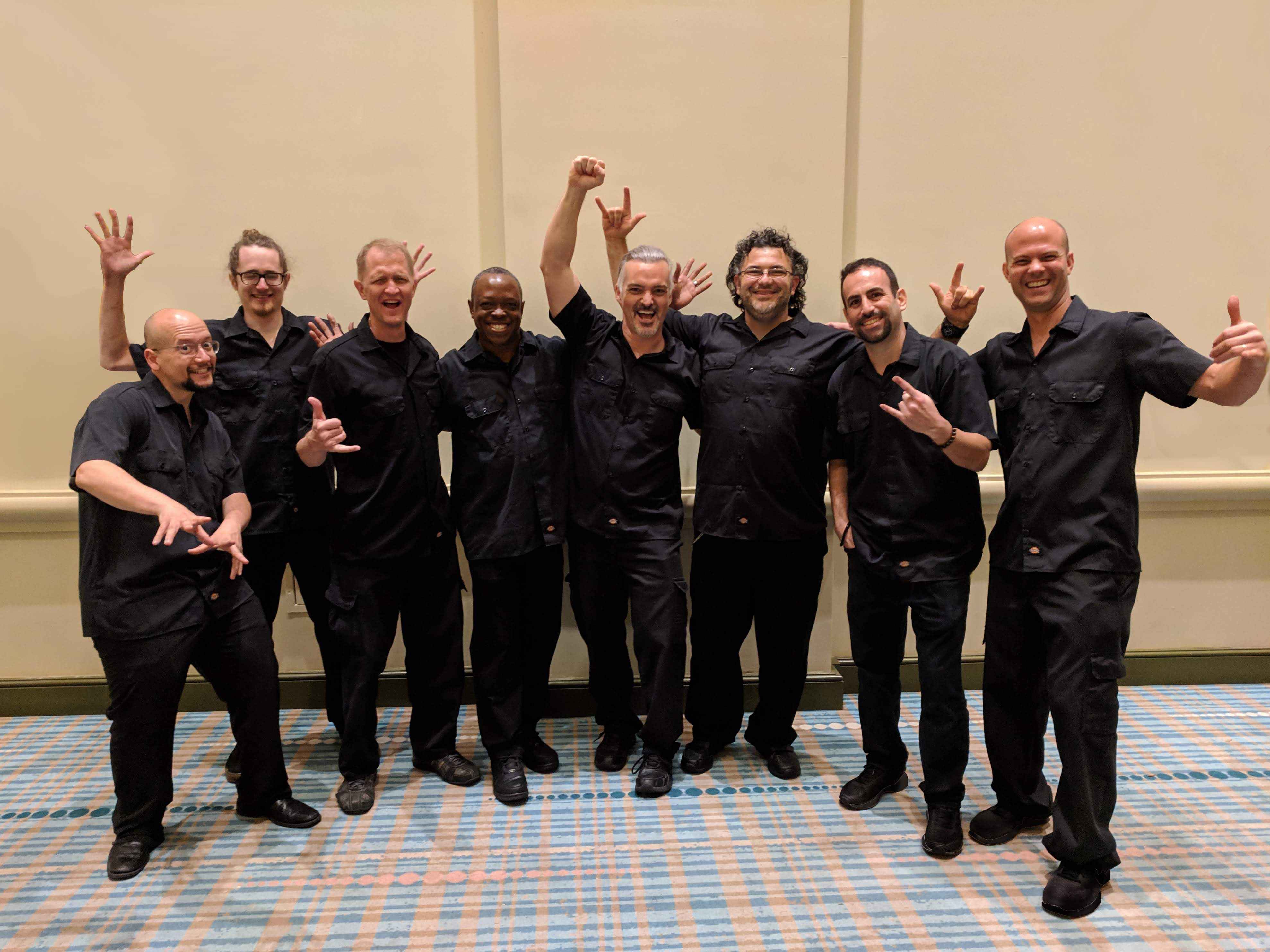 Are you ready to add some fun to your event?
We would love to toot our own horn but we thought you might prefer to hear what our customers have been saying about us instead.
Booking them was super easy, as they are very responsive and everything is done online. Awesome artist and so patient with all the kiddos! …our daughter is already requesting it for her next birthday!!!
Our artist, Regis, showed up early and was quite busy all night long. Everyone enjoyed their handcrafted airbrushed artwork.
Very friendly, very talented artist. He also listens to what a customer — child or adult — wants to have done. He lets their vision come alive in his work!
The kids loved it! They were quick, efficient, polite, and fun! I would recommend Airbrush Events to everyone looking for airbrush services. They are awesome!
Have you been looking for fun virtual event entertainment ideas?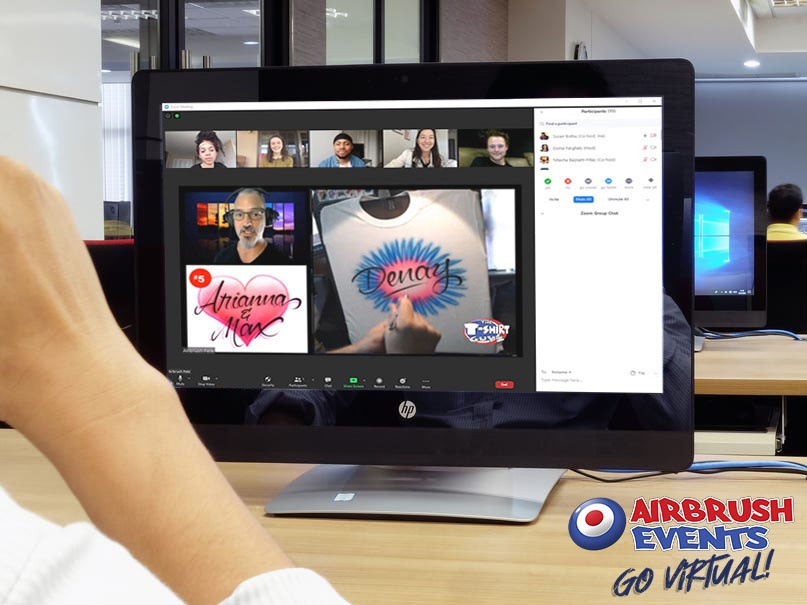 If you have been looking for fun and engaging virtual event entertainment and an easy way to entertain event guest safely, look no further. By popular demand Airbrush Events entertainment is now available…Virtually Everywhere!
With direct interaction between the audience and the airbrush artist, these experiences offer the excitement of live entertainment from the comfort of home, or from any mobile device.
Airbrush Virtual Events are the perfect way to safely add excitement to any event and give your guest a fun and interactive experience they will remember for years to come!
Call to reserve your airbrush event today!
Have questions? Ask us anything!
Follow us on your favorite social platform!