Brand activation is a fancy term used by marketers. It explains that the best way to drive consumer interaction with any particular brand is to have them have an experience with the brand in real-time.
This differs from the majority of conventional marketing. Conventional marketing is done through digital advertising, or physical brick and mortar stores.
Give your potential customers an experience. This will be something they will remember, which is the best way to drive organic interest in a company.
Create Emotional Connections
Direct interaction with prospective customers is the most important type of marketing because it creates an emotional connection. An emotional connection that results in brand loyalty. These connections formed with potential customers are one of the main components of brand activation.
For a brand to be 'activated' it needs to be able to generate the best type of marketing, free marketing! If a customer has an enjoyable time and was excited by your marketing, they are likely to spread the news. Which will generate more free earned advertising. There are numerous ways to build that, one of the best is through some of the new ideas out of experiential marketing.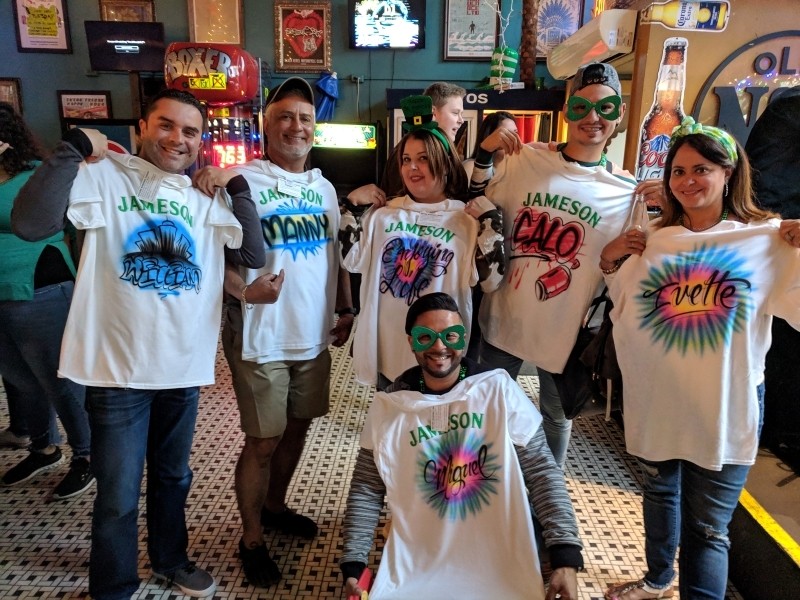 Create An Experience
Experiential marketing is the method used to engage customers directly through branded experiences. These experiences are often along the lines of having live performances. Some sort of event where free products are offered at a crowded location or even a live performance of some kind.
Now picture yourself at some sort of event or exposition for a company, perhaps a sponsored public event like a festival or parade. You immediately spot a big booth with a large line of excited people crowded around. The company has hired airbrush artists to create personalized tee-shirts or hats with their brand logo, and the individuals' names on them. This type of event is one of the best ways to generate an emotional connection with a brand.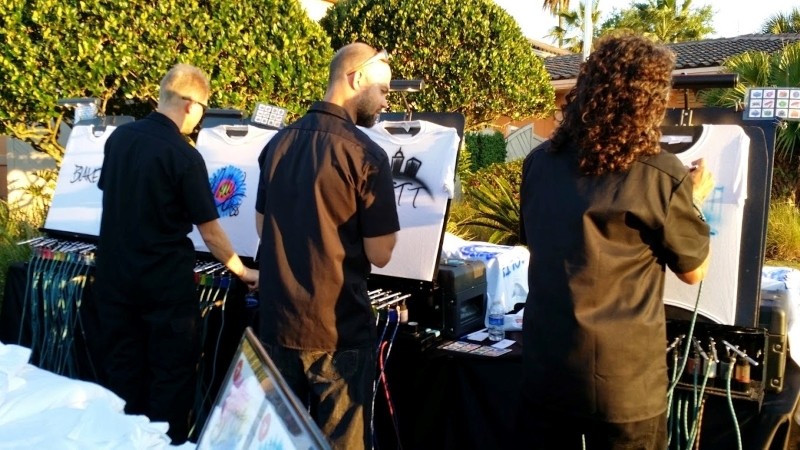 The excitement of seeing something you have never seen before plus getting free personalized merch. This is a surefire way to create a connection between brand and consumer.
Knowing your free new baseball hat came from a cool business is memorable. Patrons are likely to share their experience and free merch with their friends or even post something to social media. This is exactly the kind of marketing that companies are searching for.
What Airbrush Events Can Do For Your Brand Activation
Airbrush Events connect two aspects, live performances and also free merchandise. These two components make for some of the best and most memorable marketing. Honestly, who doesn't want free stuff and a performance?
The performance aspect is provided by airbrush artists. They personalize each piece of swag right there in front of the patron. Adding details, symbols, or names on the fly. Airbrush Events has talented artists that excel at this. Just take one example of our work.
State Farm hired us to airbrush tattoos for attendees of a Hispanic festival in Florida that they were a major sponsor of. Everyone that provided their email, phone number or address received a free tattoo. When providing this, they also agreed to receive marketing offers from State Farm.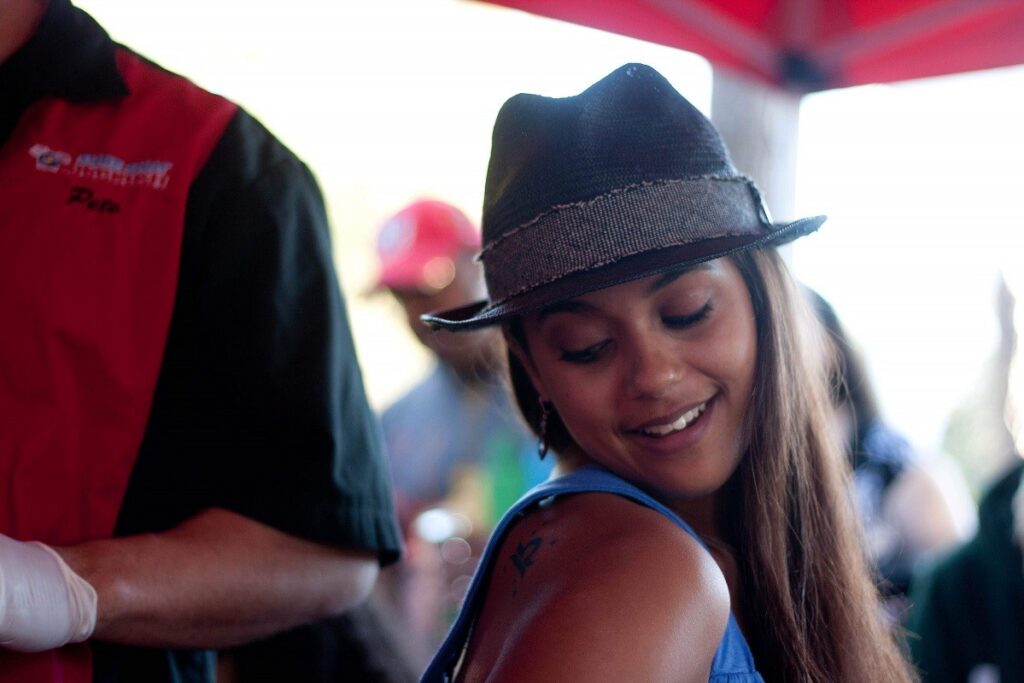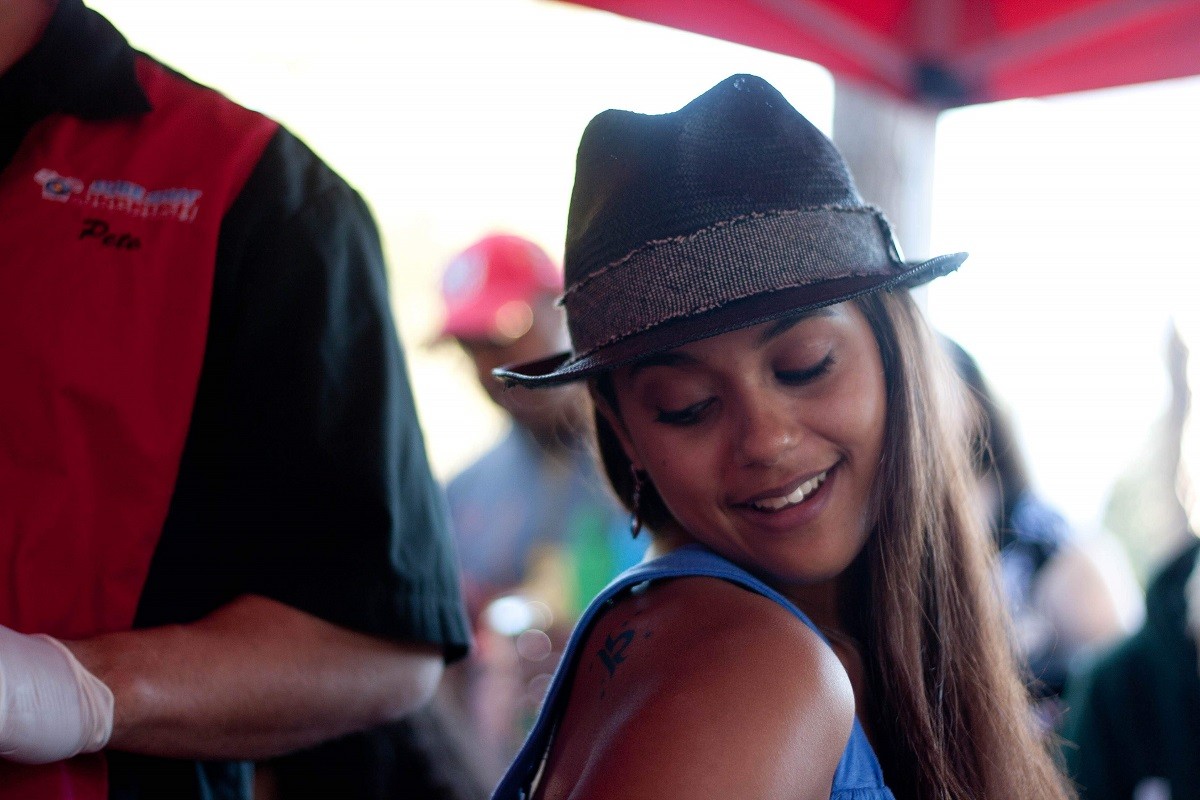 State Farm is now connected with hundreds of potential customers. Not to mention the earned marketing from something that was a crowd favorite. This was one of State Farm's most successful events.
Another successful and popular happening under Airbrush Events' belt was the Centene Corporation event. They hired us to paint shirts and hats for the National Urban League Conference in St Louis, MO. The exposition had over 3000 attendees over 3 days.
Due to the popularity, our team of 4 painted while 6 of Centene's staff managed the crowd. The event was a huge hit. Keeping a well-planned organization was critical to managing the massive demand for airbrush shirts and hats.
Be part of the growing list of successful cases. Have your corporation leap the modern trend of experiential marketing and activation. Whether it's a trade show, private corporate event, or public festival, airbrush artists will be the feature everyone is talking about.