Finding quality candidates for your open job position is easy. Just convince the people working for your competitor to jump ship.
All jokes aside (although passive recruiting is indeed a viable strategy), finding great talent can be difficult. It's always in high demand and low supply. Of the few available candidates that qualify as "quality", not only do you have to capture their interest somehow (while your competitors attempt the same), but you also need to keep them engaged throughout the hiring process. It can all take some doing.
Airbrush Events is a team of airbrush artists that focuses on private event entertainment. We offer a variety of party favor options that your guests can co-design with one of our artists, and then take home to enjoy. Reach out today to find out more about our service!
Is recruitment marketing your best bet?
Recruitment marketing is a relatively new strategy that uses marketing principles to attract talent. According to Beamery, job seekers are acting like customers when looking for jobs. It makes sense – they're spending their currency (time and energy) for a salary and other perks in return. When a candidate is top-tier, they have more personal currency to spend. They can shop around and find employers that offer the best deal (job).
With recruitment marketing, you essentially toot your own horn and highlight why you're the best choice. It separates you from your competitors, who may or may not have a recruitment strategy.
Of course, recruitment marketing, while effective, isn't necessarily easy to implement. It requires time, energy, and knowledge – both to start and later refine. But it's more than worthwhile. The companies that get it right witness a massive increase in the number of applicants. Heineken, for instance, managed a whopping 56% increase with their unique recruitment marketing strategy.
Below, we cover the best practices to follow to recruitment marketing effectively.
Realistically identify your ideal candidate
First and foremost, before you begin, it's important to identify your ideal candidate. You'll need a persona or a target candidate to tailor your marketing efforts toward. Too many businesses want the purple squirrel. This is a job candidate that's too perfect to be real, such as someone who has 10 years of experience in a technology invented 5 years ago.
Needless to say, such candidates don't exist, and targeting your marketing toward them is a waste of resources. Be practical about what's possible, and consider looking for employees who can be trained. Keep in mind your budget and what you're offering, research the industry standard, and then develop your recruitment marketing strategy accordingly.
Work on your brand image
Would you buy a product from a relatively unknown brand or, worse, one that has a bad reputation? In marketing, reputation is everything. Recruitment marketing operates by the same rules.
According to research, 75 percent of candidates research a company's reputation before applying for a job position. Furthermore, organizations that brand are three times more likely to find a great employee.
How do you build a good brand image? Aim for transparency, credibility, and professionalism. Get a full-fledged business website that offers relevant information about your company and team. Showcase your company culture, and highlight the employee benefits program and perks no one else offers. Finally, get your current employees to share their experiences. Deal with negative reviews decisively.
Write a compelling and relevant job description
Usually, job descriptions are a candidate's first interaction with your company. Too many companies release poor descriptions, which results in a terrible first impression. It can be a turn-off for top candidates. Some examples of poor job descriptions are the ones that are too long, riddled with typos, have unclear job requirements, and are written for the employer.
For the best results, imagine you're a marketer who's trying to sell a hot new product. What would you highlight to capture the customer's interest? Talk up the advantages and perks. Summarize the requirements and responsibilities. Be clear about what you're looking for, and make sure you're coming across as friendly as well as professional. Click here for detailed guidelines.
Ask your existing employee's to lend a helping hand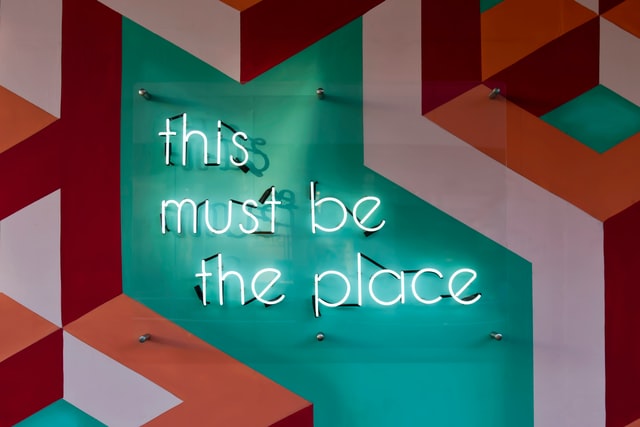 According to G2, 48% of businesses have their top employees coming from referrals. Employees who believe in you are your best mouthpiece. They can spread the word about the open position via their personal networks, as well as share their experiences about working for you. Potential candidates will be more likely to trust their word over yours.
For the best results, consider creating a referral program. You will have to set up a suitable referral policy, create rules and conditions, and finally incentivize the program. Usually, businesses offer employees a significant sum of money as well as praise, depending on how well their candidate performs. You will need to create shareable marketing content to win candidates over.
Make good use of social media
Social media can be a huge asset. First, it can be an effective networking channel, allowing you to find candidates both locally and elsewhere. Second, it can be an engagement vehicle or a place where you can connect and interact with potential candidates. Last, it can bolster your reputation. To make maximum use of social media, join various groups that are relevant to your niche. These groups can be a good place to find experts.
Make sure your home account page or group page has relevant information. It'll be a source of reference as research for interested candidates. Also, as a rule of thumb, make your various pages and avatar as eye-catching, impressive, and professional as possible. A beautiful, dignified banner, for instance, can make you easier to recognize and remember. You can hire a graphic designer to design a suitable banner or do it yourself with an online banner creator. Banners are used for everything from social media and YouTube to listings and websites. Once you settle on a brand template, you can personalize the text, color, and font. You can also add animations and logos.
Offer an exceptional candidate journey
Businesses attempt to win customers over by offering an enjoyable customer experience, whether it's at the pre-purchase stage or afterward. Similarly, you can offer a smooth candidate journey to influence candidates. All candidates want to feel appreciated. And who doesn't enjoy a smooth, organized hiring process? Your hiring process says a lot about you as an employer and is indicative of your company culture.
You can smoothen out and streamline the candidate journey by keeping the focus on your candidates, just like you would a valued customer. Respect their time, communicate at every stage clearly, and be available to answer queries or just to help them out. Make it easy for them to apply for your position and to interview. Let them know what to expect and save them as much time as you can. Offer them flexibility. Everything counts.
Conclusion
Recruitment marketing is, of course, not the be-all and end-all of hiring. It should be backed up by a good salary, solid perks, a great work culture, and growth opportunities. What it can and does do is generate awareness and interest in an open job position. In the long run, it can become a part of your hiring process and keep generating a steady trickle of quality candidates for your business.