Congratulations on becoming a business owner. Let's get your one-person business noticed through marketing.
Should I market my own one-person business or hire someone?
Marketing your one-person business yourself can be an effective way to save money and build a personal connection with your customers. However, it's important to keep in mind that marketing requires a significant investment of time and effort. It also requires a specific set of skills and knowledge. If you're not familiar with marketing concepts and strategies, it can be difficult to know where to start. But I'm here to help you get started.
Here are a few simple and effective marketing strategies that can help you promote your one-person business.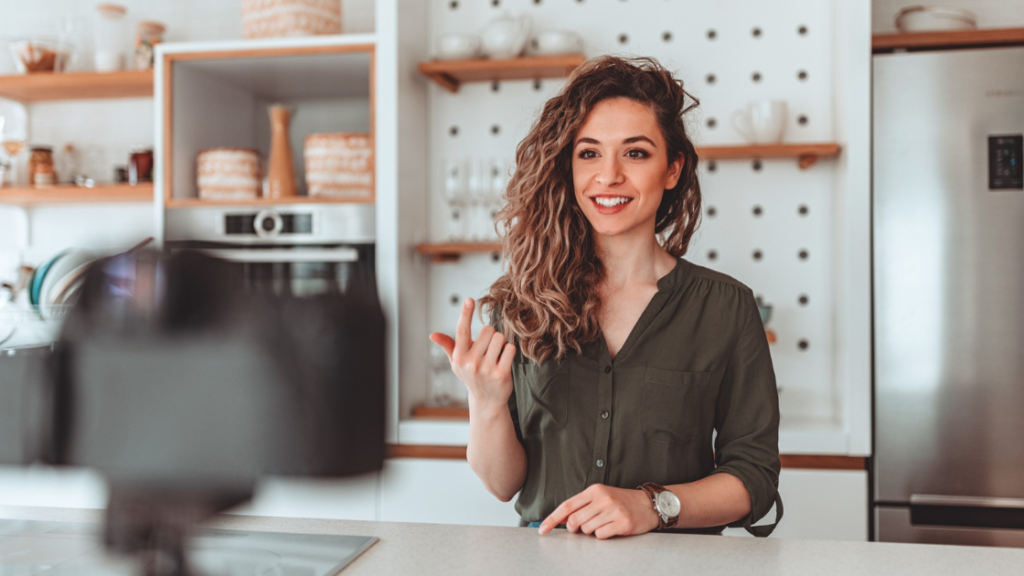 First things first, utilize social media
Social media platforms are a great way to reach a large audience without spending a lot of money.
If you haven't already, create business accounts on popular platforms like Facebook, Instagram, and Twitter.
As of Jan. 2023, short-form video content is very popular. So, it may be beneficial to open business profiles on platforms like TikTok and YouTube as well.
Start taking pictures and videos of all things related to your business. Creating the product, planning, behind the scenes, and product releases. Post these videos and images to your new profile accounts once a day.
Note: don't get hung up on making the pics and videos perfect. In social media, especially with a fresh account, consistency is more important than quality. And imperfection can give a business a human feel and can also help with authenticity.
Another really essential tip, please note the first word in social media. Be social and engage with anyone who comments on your posts. Answer questions or even a simple thank you for the following can go a long way in building an engaged audience.
COST: This can range from free (if you only use organic reach) to a few hundred dollars per month for paid advertising.
Next, let's build a website for your one-person business
I know this can sound daunting, but with new software and technology, almost anyone can create a basic website themselves.
Having a website for your business is essential in today's digital age. It's a great way to showcase your products or services and provide customers with a way to contact you or make a purchase.
Here are some examples of website-building tools that can help you make a website easily.
COST: Website design and hosting can range from a few hundred dollars for a basic website to several thousand dollars for a custom, professionally designed site.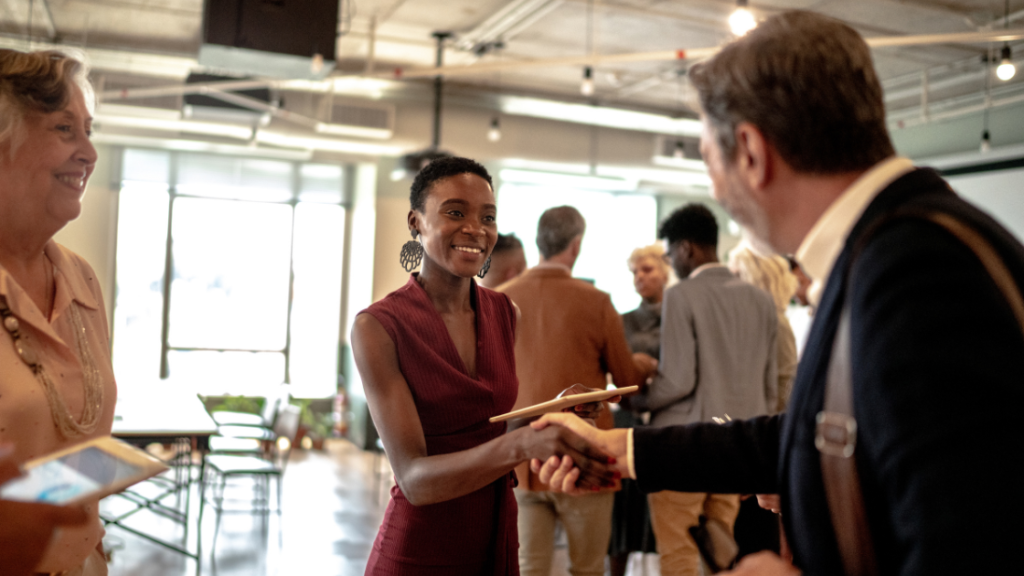 Don't underestimate networking
Networking is a great way to get your business noticed. Be sure to attend local events, conventions, and networking groups to meet other business owners and potential customers. You can also join online groups and forums related to your industry.
LinkedIn is a great way to attract new connections, which can lead to new business opportunities, collaborations, and networking.
Take some time to either set up a LinkedIn account or optimize your current account. Here are some ways to increase your visibility on the platform.
Complete your profile: Make sure your LinkedIn profile is complete and up-to-date. This includes adding a professional headshot, a detailed summary, and your work experience.
Use keywords: Use keywords in your summary and work experience sections that are relevant to your field. This will make it easier for people to find you when searching for someone with your skills and experience.
Connect with others: Connect with people in your field and join groups related to your industry. This will help you expand your network and increase your visibility.
Showcase your expertise: Share relevant content and articles, participate in discussions, and publish articles on LinkedIn to showcase your expertise in your field.
Engage with others: Like, comment, and share other people's content. This will help you build relationships with other professionals in your field and increase your visibility.
Get endorsements and recommendations: Ask your past colleagues, supervisors, or clients to endorse your skills and write recommendations for you. This will help you increase your credibility and visibility.
COST: Cost of attendance to events or membership fees to join groups. Networking on LinkedIn is free.
Marketing for your one-person business can be laborious, but you're doing an outstanding job thus far, let's continue.
Offer promotions and discounts
Offering promotions and discounts is a great way to attract new customers and keep existing ones coming back.
You can offer discounts on your products or services, or run a referral program to encourage current customers to recommend your business to others.
I recently worked with Sarah. She's the owner of a small online clothing store that sells handmade clothing for women.
She'd been in business for a few months, but she was struggling to attract new customers and increase sales.
After we spoke, she decided to try using promotions and discounts as a way to market her store.
Here are 3 ways she used discounts to increase her business.
10% discount for first-time customers
A promotion where customers can get a free accessory with a purchase of $50 or more
Discounts to her email list subscribers and social media followers.
As a direct result of these promotions and discounts, her business has started to flourish.
COST: This cost will vary depending on the type of promotion or discount you offer.
Learn more about discount strategies that don't hurt your bottom line here.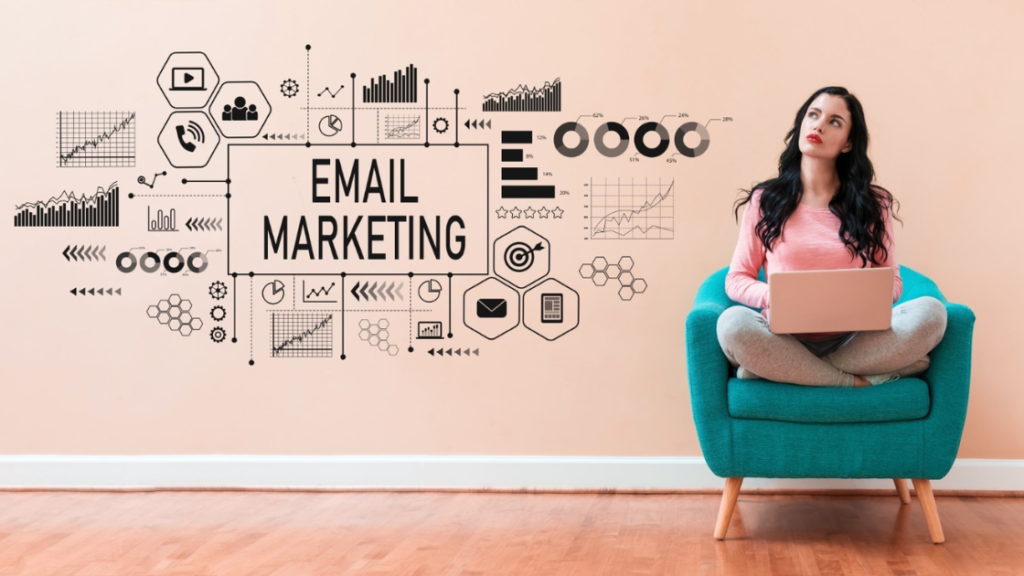 Time to start utilizing email marketing
Once your website is built, it's important to start collecting emails to send out newsletters. You can also ask your social media followers to sign up for your mailing list to keep up to date with your services and products.
Check out HubSpot's 39 Simple Ways to Grow Your Email List
Once you've built up a list of email addresses, email marketing can be a great way to reach out to your customers and keep them updated on your business. It's quite an underutilized source of marketing, but can have a surprisingly large impact.
Using tools like MailChimp makes creating and sending newsletters, promotional emails, and other marketing materials straightforward. And Mailchimp is free for those with less than 2,000 emails on their list. Mailchimp can also help you in the collection of email addresses.
Sending out monthly newsletters to your email list with your business's current happenings and new products will keep your brand fresh in their mind.
COST: Costs range from free (if you have a small mailing list) to several hundred dollars per month for a larger list and more advanced features.
Consistency matters
Consistency is key when it comes to marketing. Make sure you are consistently putting yourself out there and promoting your business. This can be through social media, email marketing, or other marketing efforts.
If this all sounds daunting to do alone, you can find freelancers that can help you with all these tasks. Using websites like Upwork or Fiverr, you'll find thousands of freelancers at a wide variety of price points. Budget pro-tip: search for freelancers outside the USA to save money.
Marketing a one-person business can be challenging, but with a little creativity and effort, it's definitely possible. By utilizing the ways mentioned above, you can effectively market your one-person business and attract new customers who'll turn into loyal customers.