Have you guys seen the new Armature Works in Tampa yet? Wow, it's awesome!
I was recently there for a bat mitzvah for Aubrey. Airbrush Events was hired to paint bucket hats and trucker caps for all the guests. They were a huge hit.
https://youtu.be/61kPaOSUzLQ
Bucket hats have recently become a more popular choice of swag for us to customize. Although they're fun and loved by male and female guests, they hold some challenges for the airbrush artist.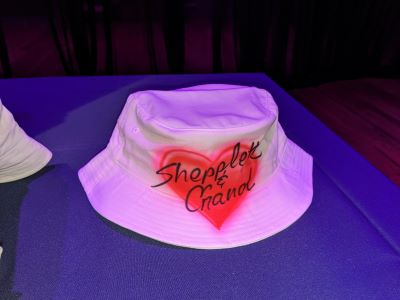 Due to the flimsiness of the bucket hats, they have the potential to get over-spray on them so I had to jimmy rig my kit to hold the material flush so they could be painted neatly. I'll have to come up with a more permanent solution in the near future so we can officially add bucket hats to our list of items we have available for events.
https://youtu.be/MemG7dEpVaY
Aubrey, her family, and guests had a wonderful time at the event. Us as artists, always enjoy when we see the guests dancing and mingling while wearing their custom-made swag after.
If you're in the market for an event venue in the Tampa area, I highly suggest you look into Armature Works. This place is wonderful for events. When I was there they were holding a number of events at the same time and there was still plenty of room to roam.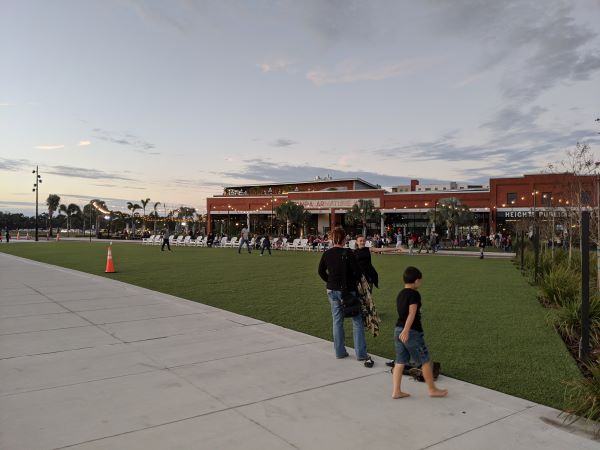 Sitting on the banks of the Hillsborough River, the location doesn't get much better especially for pictures. There is an abundance of seating areas both inside and out and let me tell you about the food…DELICIOUS!
The building used to house the Tampa Electric Streetcars back in the day in 1910. But when the automobile came onto the scene, the streetcars lost their popularity and the building was abandoned. In 1960, the building was purchased and used for machine manufacturing.
https://youtu.be/Jhpa5XoWWlQ
Walking into Armature Works now, you can still see glimpses of its original purpose. Exposed brick walls, large sliding doors that divide rooms, skylights, they truly did an amazing job of updating the place while still keeping some of the old charm of the building.
Do you have an event in the future you're planning for? A birthday party, bar mitzvah, wedding, corporate event? If so, find out how Airbrush Events can really level up your event and make it memorable for all your guests.
Keep up with all the latest happenings with Airbrush Events. Follow us on our social media channels!