We get it, you're trying to find something truly amazing for your corporate event. Some form of entertainment, maybe a cool vendor, or perhaps just something that will boost morale.
Airbrush Events helps bring the best of all those ideas to any event. Combining the entertainment of an artist creating right in front of you, with the fun of beautiful, personalized merch.
Here are 6 reasons why your corporate event needs an airbrush artist.
1. Entertainment Is Key At Corporate Events
As you may know, one of the best ideas to have a successful event is to hire the right form of entertainment.
Sometimes it can be hard to decide between the vast amount of options there are. Making sure that an entertainer is appropriate for the type of event, is enjoyable to watch, will boost morale, and doesn't make the entire audience cringe.
Airbrush artists do something that many other forms of entertainers can't, they create art right in front of you that can be hung on a wall or worn on a hat. It's just good, honest fun to see a design come to life right before your eyes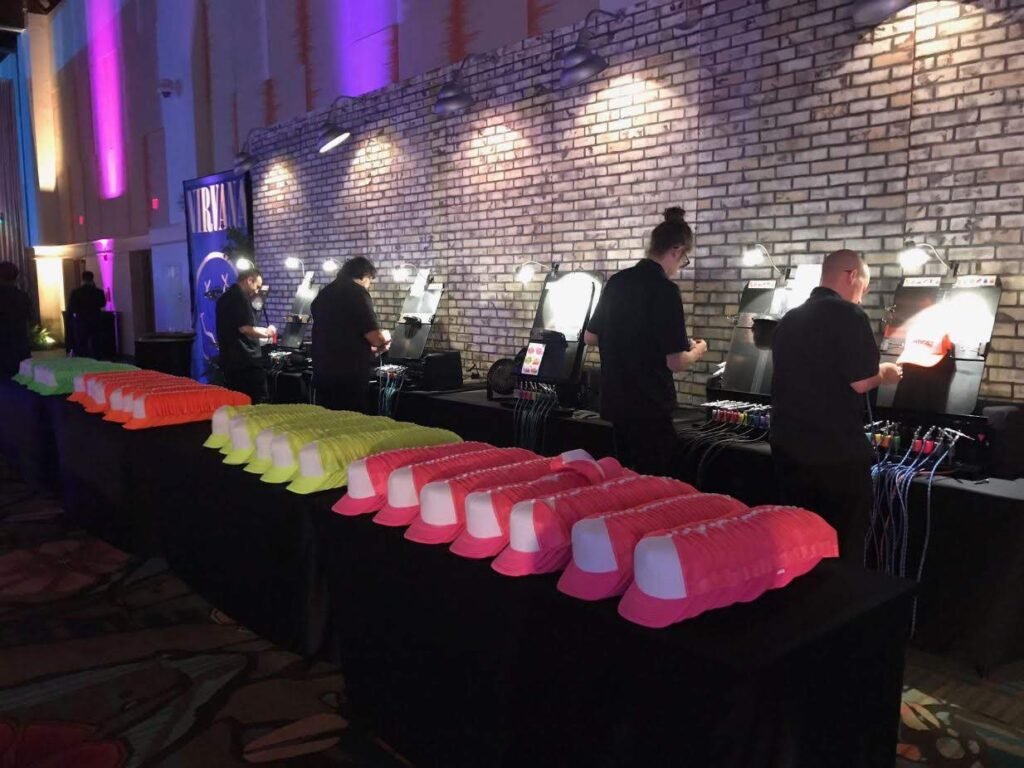 2. Airbrushed Swag – Ready in Minutes
One of the main benefits of hiring an airbrush artist is that the cool designs they create in front of you can be worn at the very same event at which they were made.
Airbrush Events' custom-made merch dries in minutes so you'll guests can just throw it on after.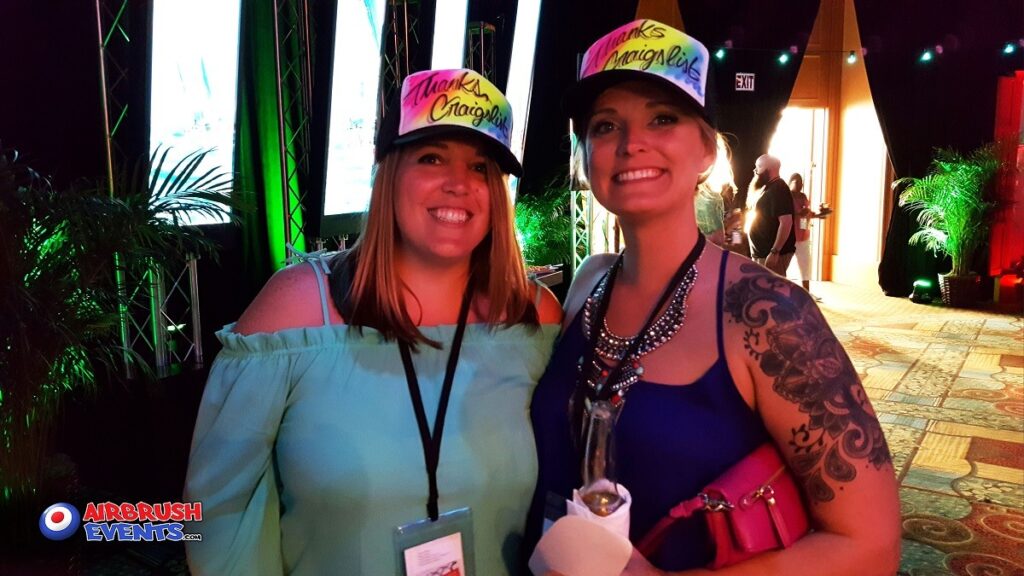 3. Corporate Event Ice Breakers
Networking with your coworkers is a great opportunity when it comes to a corporate event. Seeing people all around wearing cool, custom-made airbrushed hats or other goodies is bound to help break the ice and could be a great conversation lead.
Everyone is going to want to know where your cool merch came from, and how they can get their hands on it. That might just be the lead in someone's needs.
4. Awesome Corporate Event Souvenirs
Another great reason to have an airbrush artist at your event to custom design cool, custom items, is that they make for the best souvenirs!
Your employees would love being able to take home a cool hat, shirt, bag, or even pillow. There's no greater gift than helping your team be the coolest parents or partners around.
A lot of other merch you can bring home from an event may go out of style or just end up taking up space on a shelf. Airbrushed hats or tees are part of an art style that doesn't just fade away. The style has been relevant in pop-culture since 1970!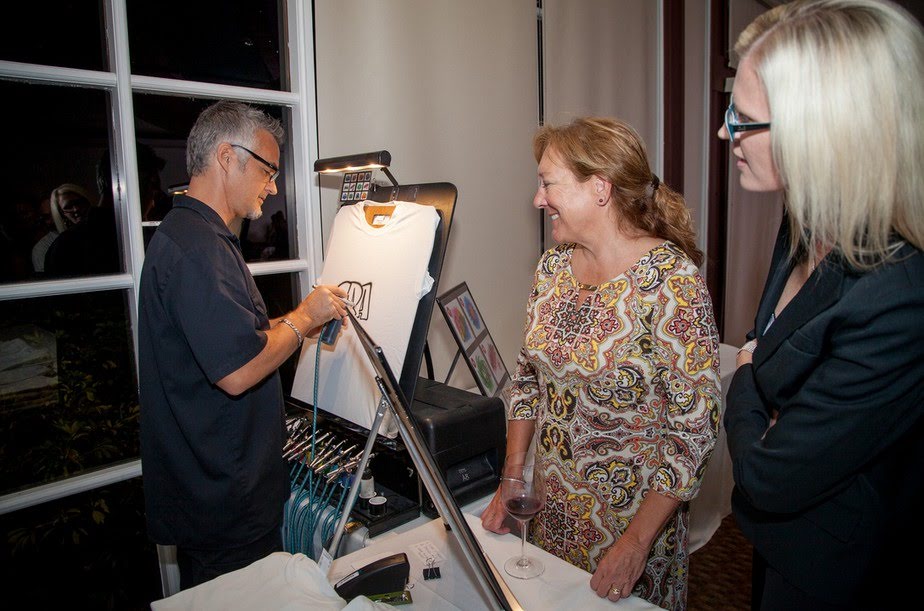 5. Nostalgia From Yesteryear.
We already know that the best way to have someone remember something fondly, like your corporate event, is to touch those heartstrings.
The bittersweet feeling you get in your chest when thinking of that great vacation you had as a kid. Having a few bucks in your pocket and hitting the boardwalk heading to the airbrush stand.
Remember how happy you were wearing the t-shirt made just for you?
What's more nostalgic than thinking of the summer vibes that custom airbrushed swag bring? It takes you back to a simpler time, and who doesn't love that thought?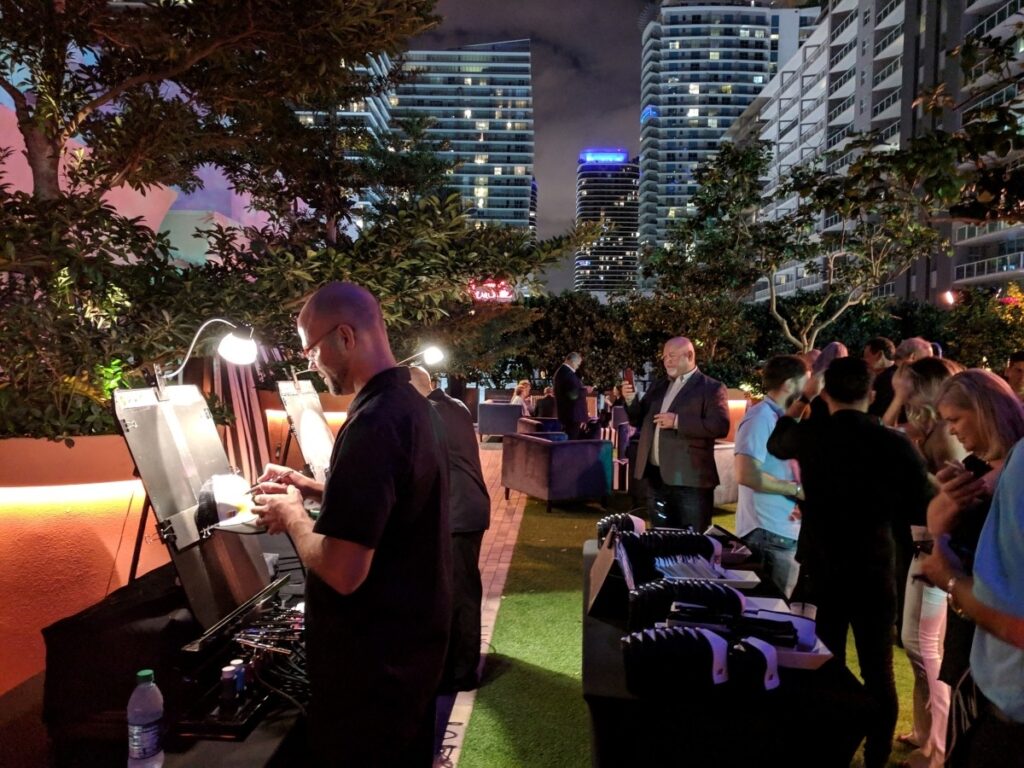 6. It's Just Good Fun
Let's be honest here, most corporate events are known for being forgettable, or even worse, is just outright bad.
To fight this impression, you'll need to replace it with a better one. What's better than being able to choose a hat and customize it to your liking? Being able to wear it right after it's made, is even cooler.
If you're truly invested in making your event memorable, hiring an airbrush artist as Airbrush Events can genuinely bring your occasion to the next level.
It's very fun to watch our talented artists do their work right in front of you; using corporate logos or custom requests, and being able to walk away from the booth with your brand new hat on your head or custom tee in your arms. Turn any event into a happening with Airbrush Events.