Halloween is one of the most celebrated parties in America. It's such a fun time for kids and adults alike. To ensure you throw the best party on the block, use one of these 10 wicked Halloween party themes to excite your party guests.
"Round about the cauldron go; In the poison'd entrails throw .. Swelter'd venom sleeping glot, Boil thou first I' the charmed pot." (from Macbeth by William Shakespeare). Doesn't that get your wicked juices flowing, your imagination oozing with monstrous party theme ideas?
If you want to excite your guests and have them eager to come back year after year, then it's time to get creative with your theme.
Without further ado, let's explore our 10 wicked Halloween party themes to excite your party guests this year.
Halloween Party Theme #1 –
Ghost Train Car Parade
This is the Halloween party theme for you if you want or need to remain socially distanced due to Covid. Your family doesn't need to sit home reminiscing about the fun of Halloween parties past.
Call up your social circle and agree on the theme. Decorate your cars to look like a section of the ghost train. Throw your costumes on and Ghost Train Car Parade around the neighborhood.
Halloween Party Theme #2 –
Murdered Royalty
From the Roman Empire to Russian Tzars. From European royalty to Chinese Emperors. Around the world, murder has often been a tool of power transfer.
Your Halloween theme can be full-blown hire costumes and come as murdered royalty party. Or, it can be a simple murder mystery party.
Guests are given clues throughout the night and must guess who each royal is and how they were murdered. Wikipedia has an entire category on murdered royalty to help you.
Halloween Party Theme #3 –
Tales from the Crypt
Zoom parties have been done to death (pun intended) during the pandemic. However, Halloween is a game-changer.
Invite your guests to darken their room, light a candle, and huddle around their webcam. Return to your childhood by each reading a short horror story. Extra party points for horror stories with a twist. Wattpad has many of the original tales from the crypt stories.
Halloween Party Theme #4 –
Ghostly White Ball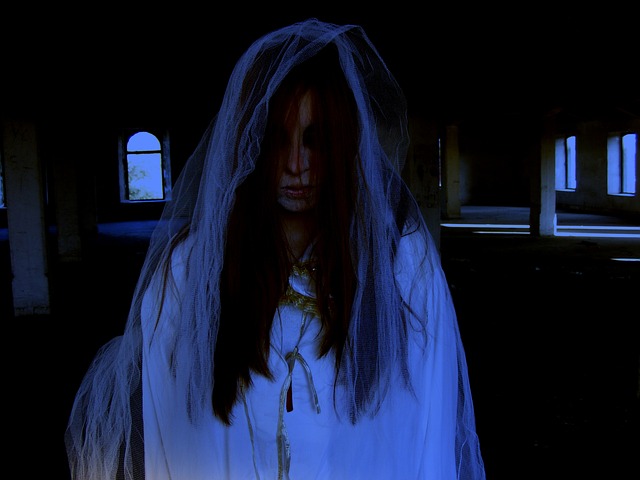 Whether you're holding a Halloween party or having it virtually, go ghostly. No, not an old sheet with eye holes cut in.
Heather Handmade and 5 Minutes for Mom both have great tutorials on how to up your ghostly Halloween costume game.
Get your guests to tell the gruesome tale of how they died. Add a twist by having one guest, in a terrified voice, repeatedly say throughout the night that his/her murderer is at the party. See if guests can find out who did the dastardly deed.
Halloween Party Theme #5 –
Goth Witches Dinner Party
For a more sophisticated adult theme, ditch the green skin paint, warts, and pointy hat. Go dark, go black, go Goth witches.
Alexandra at Me and Annabel Lee wrote an amazing post on how she created a more authentic witch's dinner party. This Halloween party theme is sure to excite your guests.
Halloween Party Theme #6 –
Blood, Guts & Gore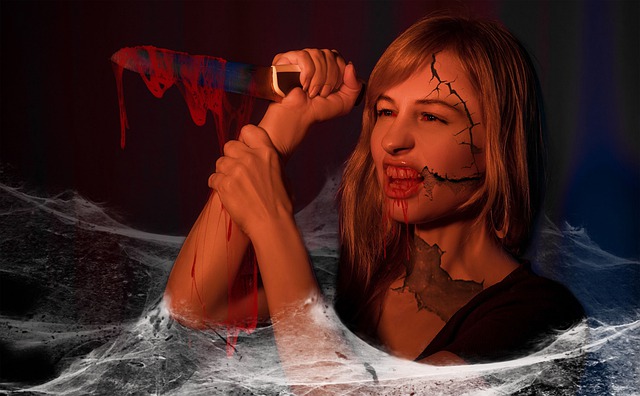 Blood, guts, and gore Halloween theme. Yes, it's a classic, but it can be an exciting and memorable Halloween party theme if done well.
I'm not talking red buttercream on cupcakes or fake blood cocktails. No, I'm talking a Dexter kill room in your garage or a body parts treasure hunt. You want your guests to be nervous about going to the bathroom alone.
At Our Pastimes, Leonardo R. Grabkowski shows us how to make realistic fake blood and guts.
Halloween Party Theme #7 –
Petrifying Pastels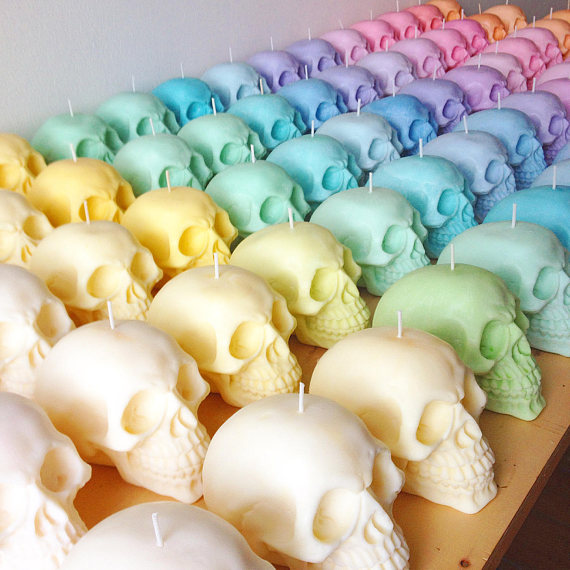 Whether you're bored with the blood and gore themes. Maybe it's just not your thing or you want your kids to sleep at night, create a Petrifying Pastels party theme.
You will have all the fun of a Halloween party theme, without the nightmares for weeks after. Miranda at Spooky Little Halloween is a huge fan of Pastel Halloween themes and shares her favorite ideas for pastel Halloween.
Halloween Party Theme #8-
Angels & Demons
Not the most unique idea but it remains a Halloween party theme favorite. This theme can easily turn sour though, with a room full of women in white dresses with halos and men in black with horns.
Help your guests use their imagination. Send out information on demons and what they symbolize. Do the same with angels.
When your guests realize they are up against stiff Halloween costume competition, they will up their game and give your party that wow factor.
#9
Hocus Pocus – Movie Night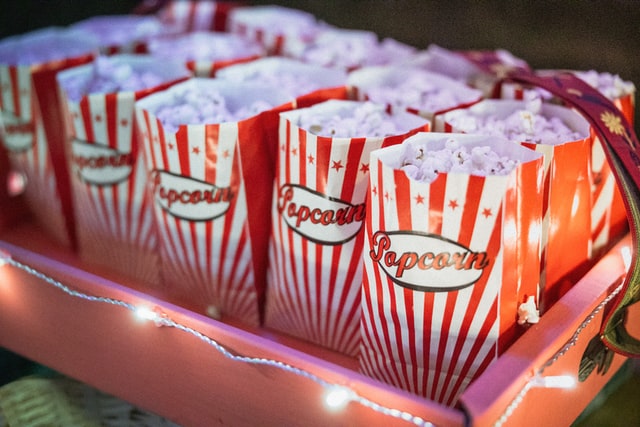 If you're looking for a family-friendly Halloween party theme, you can't go wrong with classic Halloween movies.
Turn your home into a cinema. Get that popcorn popping. You can snuggle with the kids on the sofa or make it an extended family affair. If your yard is big enough, you can hire a big screen and invite your social circle. To socially distance, simply place blankets in separate areas of the yard and enjoy the show.
To help you out, Purewow lists 55 of the best Halloween movies for kids, according to age.
#10
Halloween Party Entertainers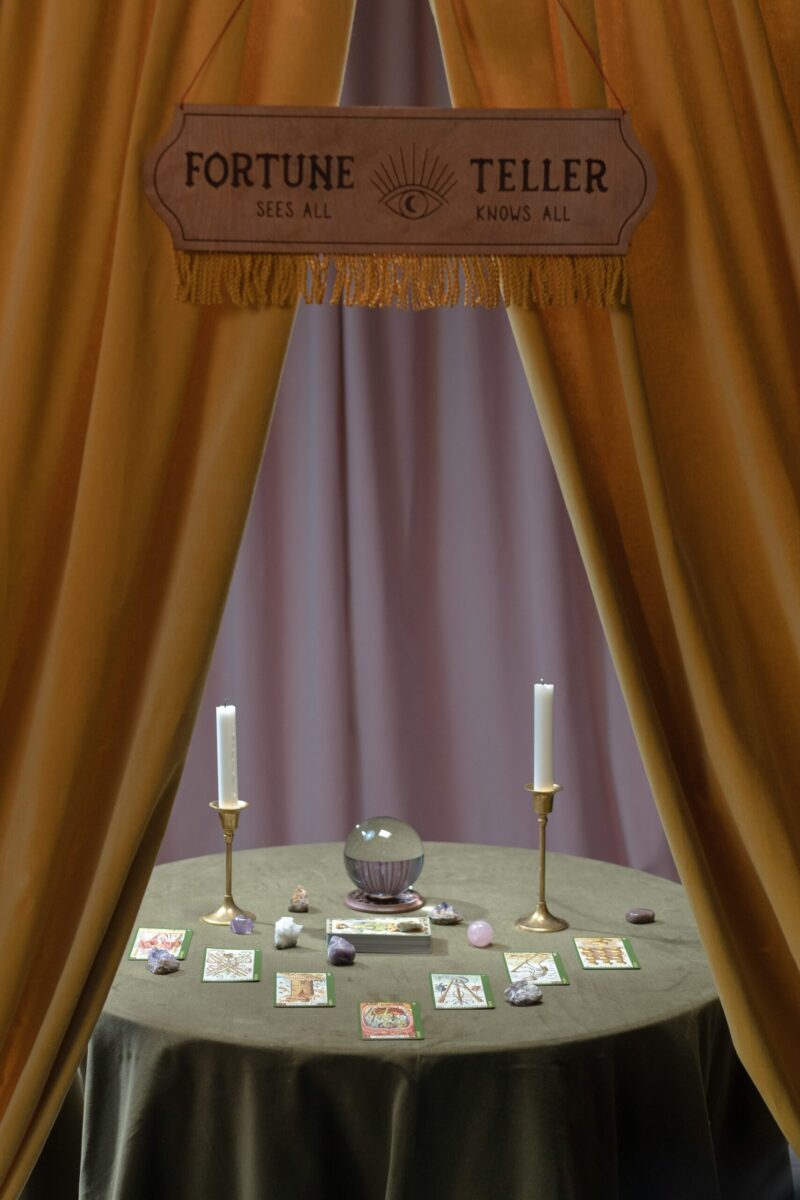 Not strictly a party theme but professional entertainment can be the key to truly excite your Halloween party guests.
Hire contortionists to make your guests squirm. Fire eaters or sword swallowers to make them gasp. Fortune tellers to make them curious (they can be a professional fortune-teller or an actor providing tongue-in-cheek fortunes). Magicians working the room provide constant entertainment.
To give your guests something to remember, hire professional airbrush artists to create Halloween party theme tees for your guests.

To discuss your event needs or book a virtual airbrush event, click here.