Airbrush Virtual Entertainment Everywhere in South Dakota!
Have you been looking for fun virtual event entertainment ideas?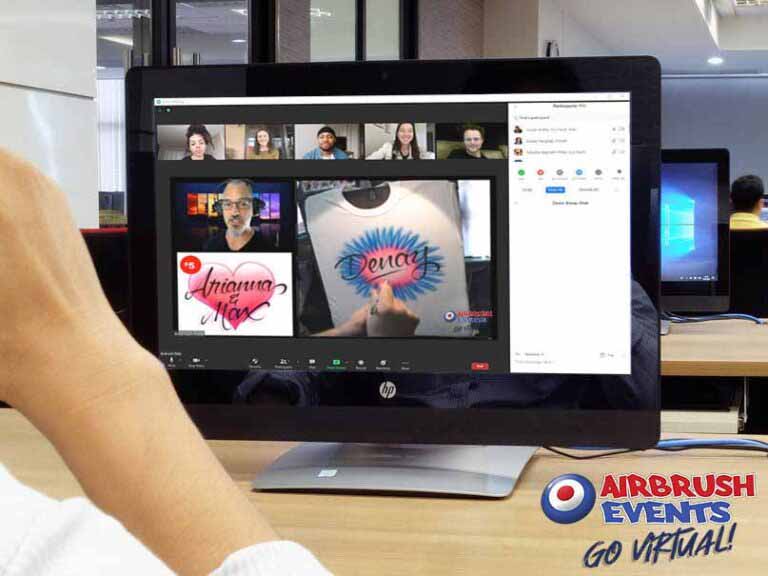 Easily Provide SAFE Entertainment… While Social Distancing!
If you have been looking for fun and engaging virtual event entertainment and an easy way to entertain event guest safely, look no further. By popular demand Airbrush Events entertainment is now available…Virtually Everywhere!
With direct interaction between the audience and the airbrush artist, these experiences offer the excitement of live entertainment from the comfort of home, or from any mobile device.
Airbrush Virtual Events are the perfect way to safely add excitement to any event and give your guest a fun and interactive experience they will remember for years to come!
Click here to learn more...
Do you need live entertainment for a small group gathering or an in-person event? Give us a call, we follow all COVID-19 safety protocols!
Now You Can Hire Airbrush Artist for Events in South Dakota
Call to reserve your airbrush event today!
727-238-7383
Select the South Dakota city closest to where you are having your event
How An Airbrush Event Works
Curious how an airbrush event works? From planning the party to how each of your guests picks their party favor, this short video will guide you through the process of how we work.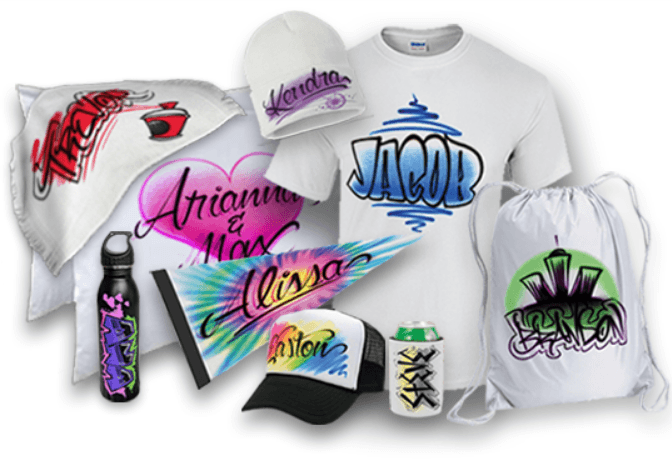 Party Favors Personalized Live At Your Event in South Dakota
T-shirts, beanies, coolies, pendants, draw string bags, hats and more...
Schedule An Event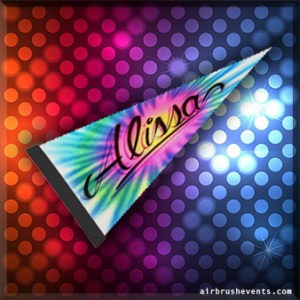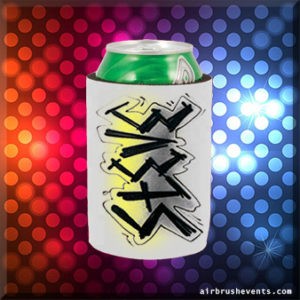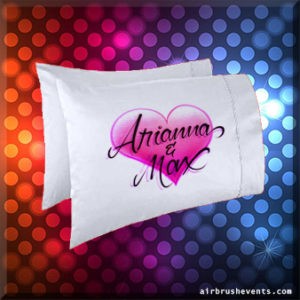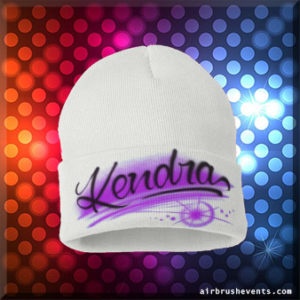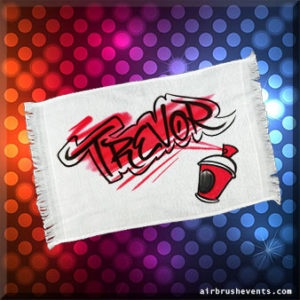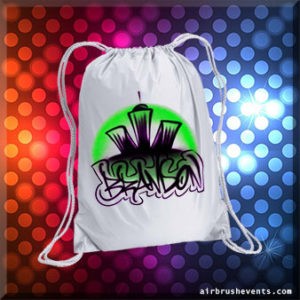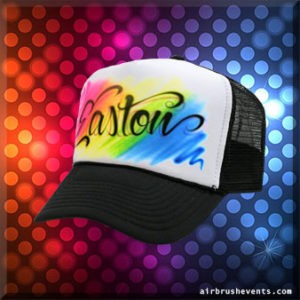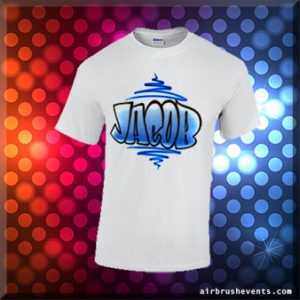 Airbrush Events Specializes in All These Types of Events in South Dakota
Bar/Bat Mitzvah Celebrations
Brand Activation Events
Birthdays & Quinceaneras
Corporate Hosting & Promotion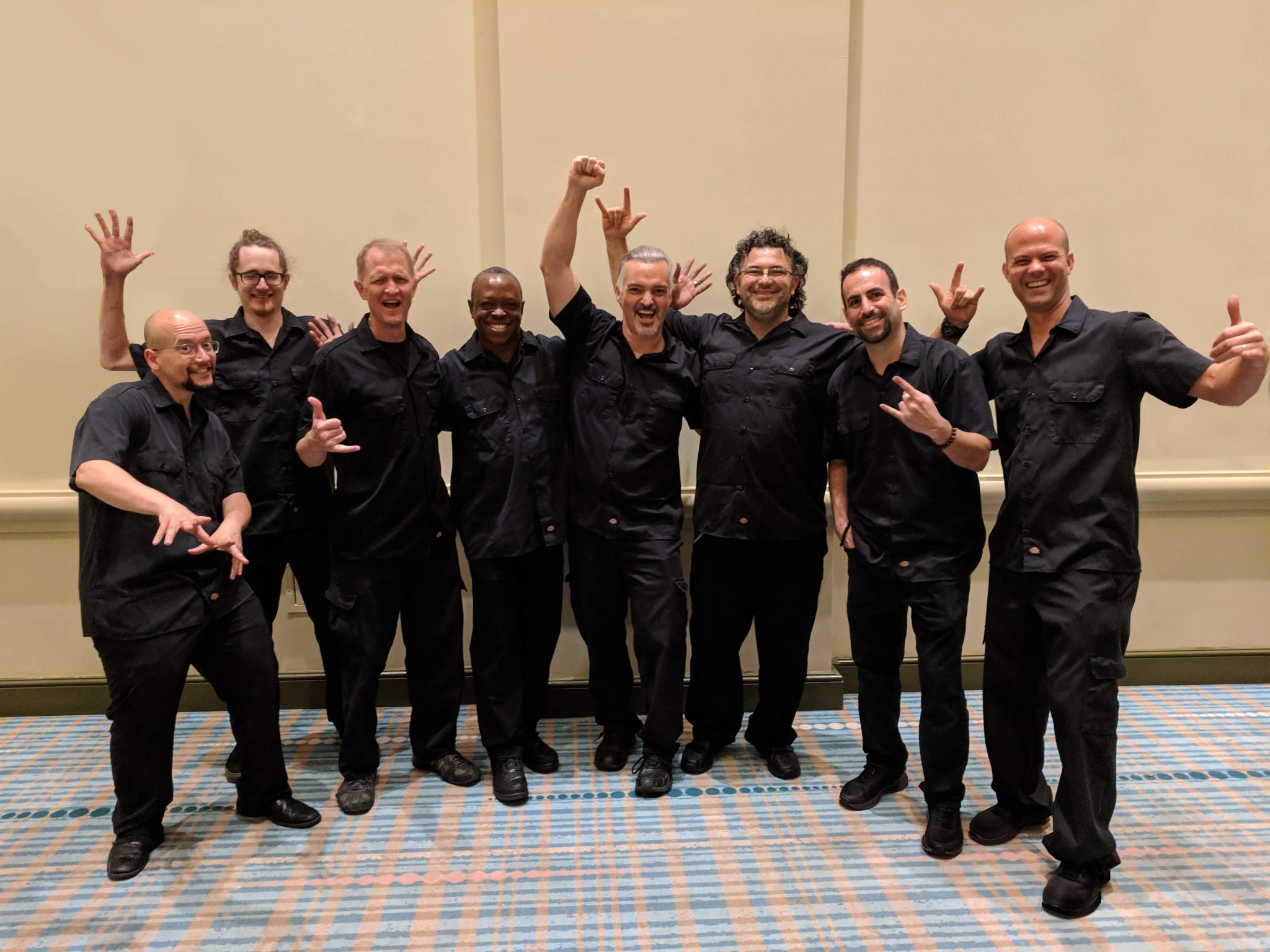 Meet The Airbrush Artist
Airbrush Events is based in West Central Florida. We travel all across the United States providing Airbrush Artist Event Services. Large or small our highly skilled airbrush artist team can handle any size event or promotion.
Schedule An Event
Schedule a South Dakota Airbrush Event Online in 3 Easy Steps!
Contact Us With Your South Dakota Event Details & Choose Your Party Swag
Receive Written Quote and Finalize The Agreement for Your South Dakota Event
Get the Party Started! That's it...
Request A Quote For An Airbrush Event
We have hyped parties for…
What customers are saying about Airbrush Events...

Super Easy

You were fabulous and super easy to work with!
Lora B. Iosa
Weddings By Eventions

Handcrafted Airbrush

Showed up early and was quite busy all night long. Everyone enjoyed their handcrafted airbrushed artwork.
Darren Kasenetz

Booking is Simple

Very friendly, very talented artist. He also listens to what a customer — child or adult — wants to have done. He lets their vision come alive in his work!
Bennett Zamoff
Memories from past events...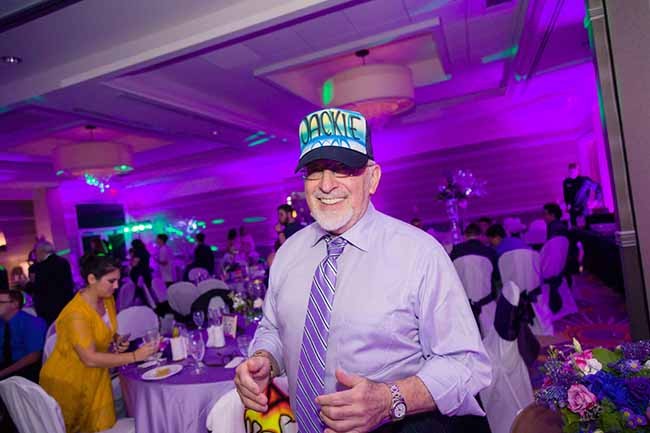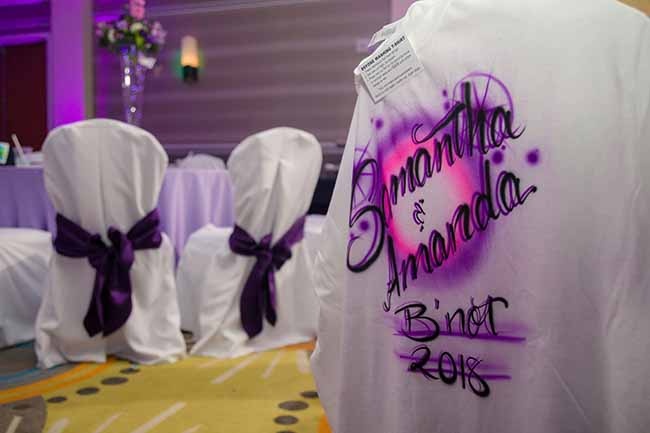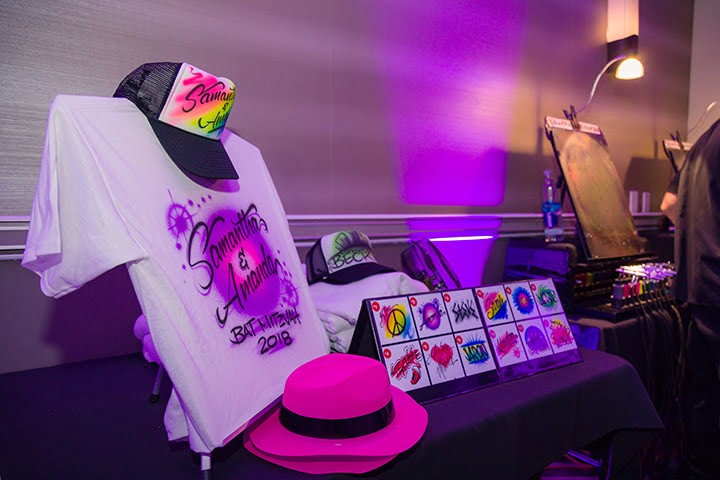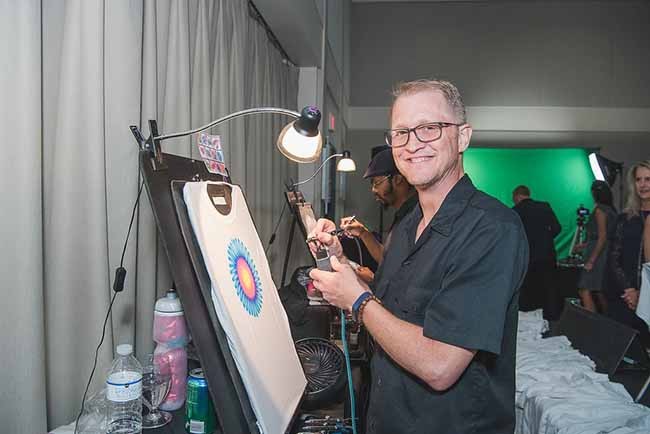 Fun Facts About South Dakota
Fun Facts About South Dakota
Dakota territory was part of the Louisiana Purchase of 1803. The United States paid France $15 million to 'purchase' 530,000,000 acres of land, including what is now South Dakota.
On September 17 1851 the First Fort Laramie Treaty was signed, between the United States and various clans of Plains Indians. This treaty did not create a reservation but began the process of marking out boundaries for Plains Indians to live and hunt. The treaty, intended to "make an effective and lasting peace", ultimately failed.
In 1868 the Second Fort Laramie Treaty was signed. Article 2 created the Great Sioux Reservation. The treaty drastically reduced the Lakota territory. It also restricted hunting lands outside the reservation. It states the reservation was "set aside for the absolute and undisturbed use and occupation of the Indians". [1]
Lt. Colonel Custer led an expedition into the Black Hills, part of the reservation, in 1874. Rumors suggested the hills contained a vast wealth of metals and minerals, including gold. Custer wrote, "There is no doubt as to the existence of various metals throughout the hills. As this subject has received special attention of experts who accompanied the expedition". [2]
An Act of Congress in 1877, in violation of Article 12 of the Fort Laramie Treaty (1868), seized the Black Hills from the Sioux. The Sioux call this Act the "sell or starve" act. Another treaty, in 1889, again divided the reservation into six much smaller reservations.
In 1980 the Supreme Court ruled that the United States had illegally appropriated this land. They awarded over $100 million in compensation. However, the Sioux have never accepted the money. To this day they are still demanding their land be returned.
"In the late 1700s, as many as 60 million bison roamed the grasslands of North America. By 1889, decades of overhunting and habitat loss shrank that number to 541". [3]
One of the men who arrived in South Dakota upon hearing of the discovery of gold was James "Scotty" Philip. He is now remembered as "the man who saved the buffalo".
In 1899 he decided to save the bison from extinction. He purchased a herd of 74 'head'. By his death, in 1911, his herd had grown to around one thousand. His herd was used to restock herds of bison throughout the United States.
On November 2nd, 1889, was South Dakota admitted as the 39th or 40th State of the Union? We will never know. North and South Dakota were admitted on the same day. Given the controversy over which state would join the union first, President Harrison shuffled the papers and then signed one. The order in which they were signed was not recorded for history.
South Dakota has a population of 884,659 (2019) and a land area of 75,811 square miles. This makes it the 17th largest state by size and the 47th by population. This gives a population density of 11 per square mile. [4]
There are 6 National Parks in South Dakota. These include the iconic Mount Rushmore, the Badlands, and Jewel Cave. [5]
In addition to National Parks, there are 56 state parks and recreation areas. With lakes, woods, caves, mountains and, prairies, there is plenty to explore.
You will find the capital of South Dakota smack dab in the middle of the state. Located on the Missouri River, Pierre is the second smallest state capital in the United States.
Although it's been under construction since 1948, the Crazy Horse Memorial will be the largest mountain sculpture in the world, when and if it's ever completed.
References
[1] US National Archives & Records Administration (N.D.). Transcript of Treaty of Fort Laramie (1868). Ourdocuments.gov. Retrieved (3/14/2021). https://www.ourdocuments.gov/print_friendly.php?flash=false&page=transcript&doc=42&title=Transcript+of+Treaty+of+Fort+Laramie+%281868%29
[2] WIKIPEDIA CONTRIBUTORS (6/22/2020). Black Hills Expedition. Wikipedia. Retrieved 3/14/2020.  https://en.wikipedia.org/wiki/Black_Hills_Expedition#:~:text=The%20Black%20Hills%20Expedition%20was,previously%20uncharted%20Black%20Hills%20of
[3] South Dakota Department of tourism (N.D.). Wildlife of South Dakota. Travel South Dakota. Retrieved 3/14/2021. https://www.travelsouthdakota.com/kids-online-lessons/wildlife-of-south-dakota
[4] United States Census Bureau (7/1/2019). Quickfacts South Dakota. US Dept of Commerce. Retrieved 3/14/2021. https://www.census.gov/quickfacts/SD
[5] National Park Service (N.D.). South Dakota. NPS.gov. Retrieved 3/14/2021. https://www.nps.gov/state/sd/index.htm