Airbrush Virtual Entertainment Everywhere in South Carolina!
Have you been looking for fun virtual event entertainment ideas?
Do you need live entertainment for a small group gathering or an in-person event? Give us a call, we follow all COVID-19 safety protocols!
Now You Can Hire Airbrush Artist for Events in South Carolina
Call to reserve your airbrush event today!
727-238-7383
Select the South Carolina city closest to where you are having your event
How An Airbrush Event Works
Curious how an airbrush event works? From planning the party to how each of your guests picks their party favor, this short video will guide you through the process of how we work.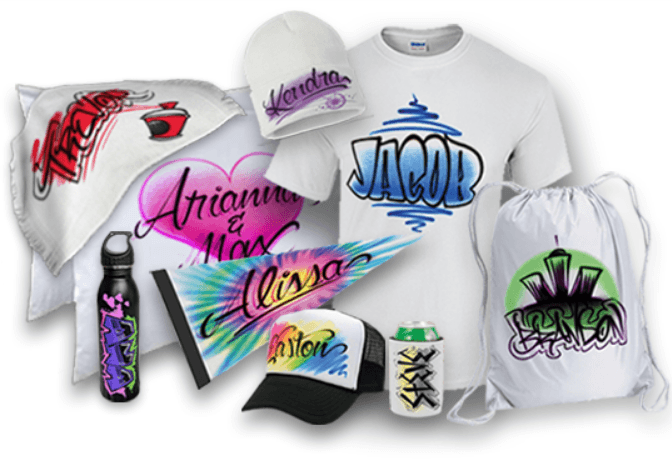 Party Favors Personalized Live At Your Event in South Carolina
T-shirts, beanies, coolies, pendants, draw string bags, hats and more...
Schedule An Event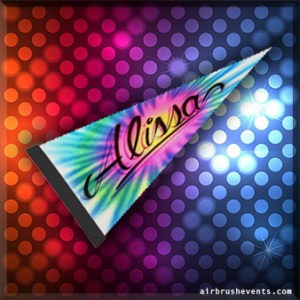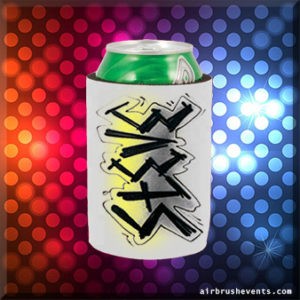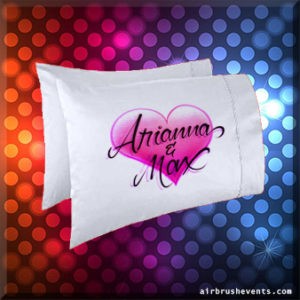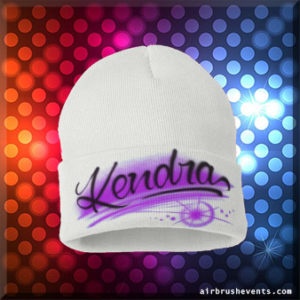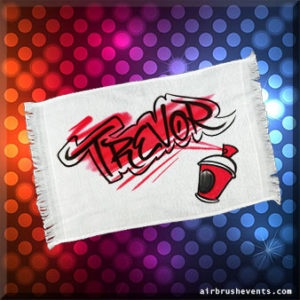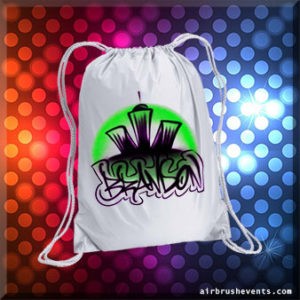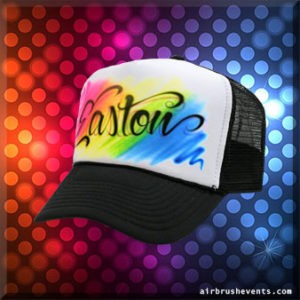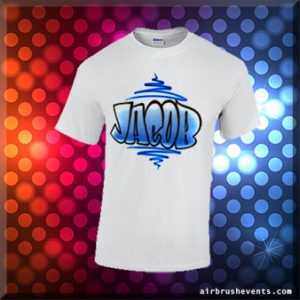 Airbrush Events Specializes in All These Types of Events in South Carolina
Bar/Bat Mitzvah Celebrations
Brand Activation Events
Birthdays & Quinceaneras
Corporate Hosting & Promotion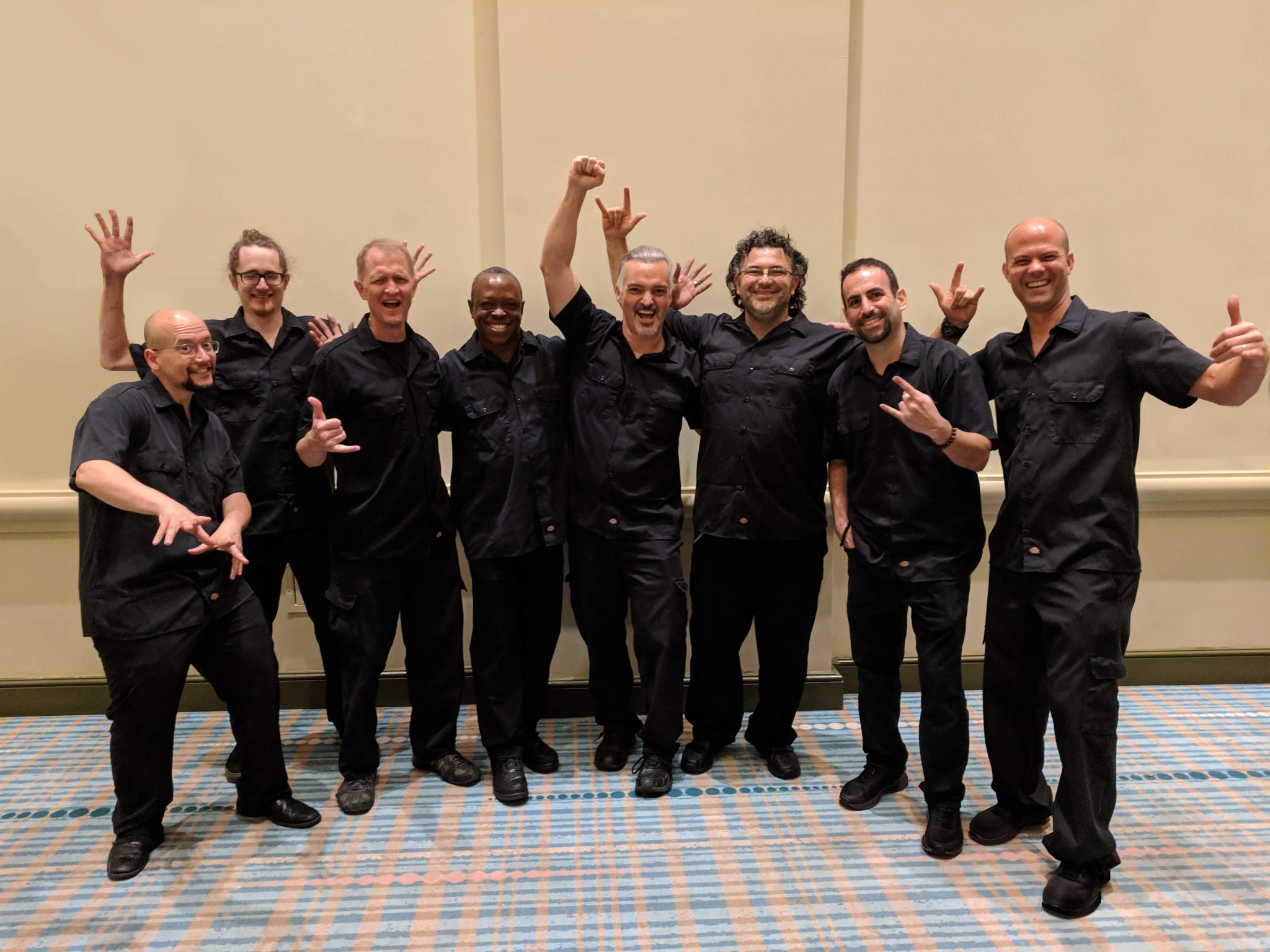 Meet The Airbrush Artist
Airbrush Events is based in West Central Florida. We travel all across the United States providing Airbrush Artist Event Services. Large or small our highly skilled airbrush artist team can handle any size event or promotion.
Schedule An Event
Schedule a South Carolina Airbrush Event Online in 3 Easy Steps!
Contact Us With Your South Carolina Event Details & Choose Your Party Swag
Receive Written Quote and Finalize The Agreement for Your South Carolina Event
Get the Party Started! That's it...
Request A Quote For An Airbrush Event
We have hyped parties for…
What customers are saying about Airbrush Events...

Super Easy

You were fabulous and super easy to work with!
Lora B. Iosa
Weddings By Eventions

Handcrafted Airbrush

Showed up early and was quite busy all night long. Everyone enjoyed their handcrafted airbrushed artwork.
Darren Kasenetz

Booking is Simple

Very friendly, very talented artist. He also listens to what a customer — child or adult — wants to have done. He lets their vision come alive in his work!
Bennett Zamoff
Memories from past events...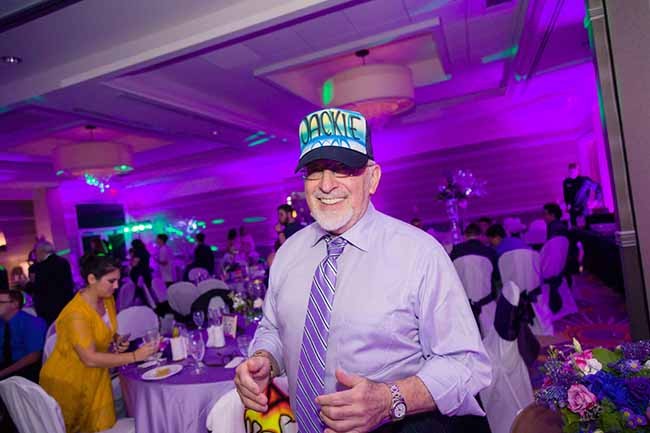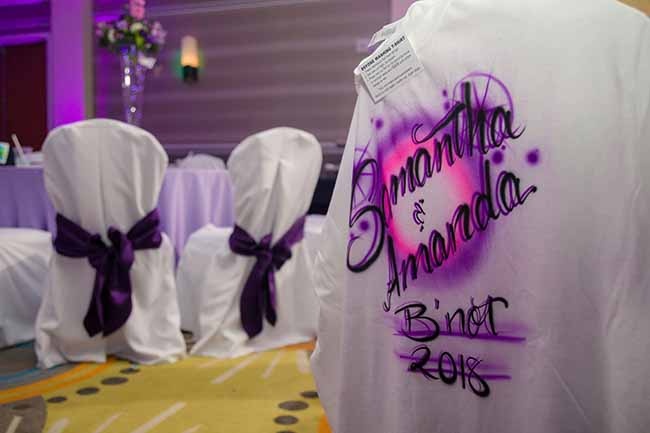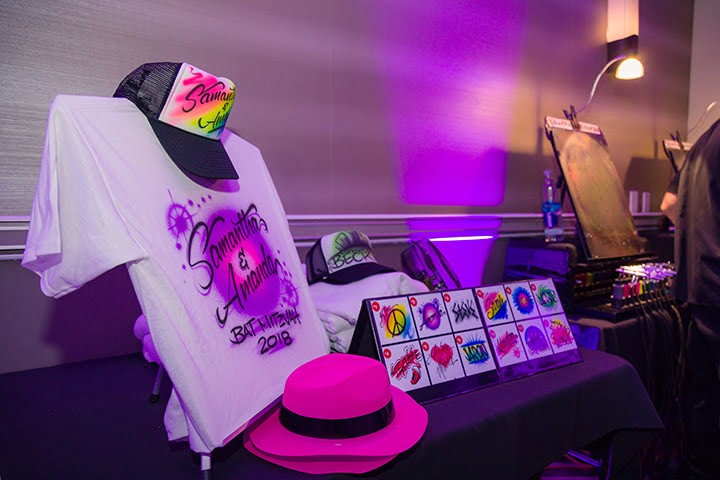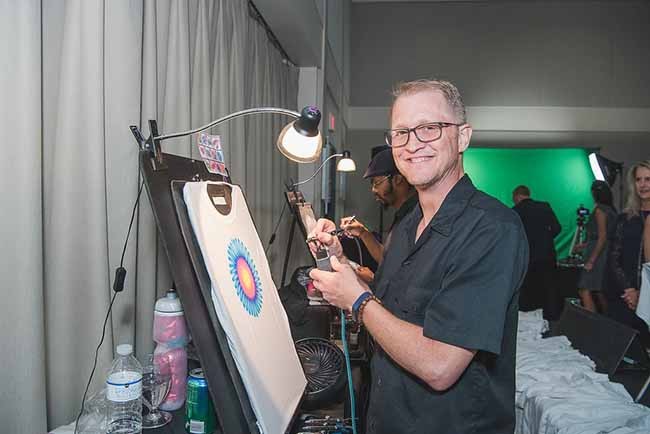 Fun Facts About South Carolina
Fun Facts About South Carolina
FUN FACTS ABOUT SOUTH CAROLINA
 Fancy a glass of sweet tea after a game of golf? Then head on down to South Carolina.
The State of South Carolina ranks 40th in size and the 23rd in population, with a land area of 30,060 square miles and a population of 5.1 million in 2019. [1] It gained its name when King Charles II granted the charter to start the English colony. In honor of his father, Charles I of England, it was named Carolus, which is Latin for Charles. [2]
The official nickname of South Carolina is 'The Palmetto State', named after the state tree (sabal palmetto). This nickname has historical significance. In 1776 the British fleet attacked the fort on Sullivan's Island. The fort was built with palmetto logs, which are very spongy and allowed the fort to withstand cannon fire. The British fleet eventually gave up the attack and retreated. [3]
The first battle of the Civil War took place in South Carolina, at Fort Sumter. You can visit the ruins of the fort, see the exhibits and take part in a guided tour.
There are three major geographic regions in South Carolina; to the West is the Appalachian Mountains, the central Piedmont region, and the Eastern Atlantic Coastal Plains. [4]
South Carolina's 12.9 million acres of forest cover 67 percent of the State. [5] The largest old growth floodplain on the continent can be found at Congaree National Park.
It is said that the first game of golf played in the US was in South Carolina. Make sure you pack your golf clubs, as there are now more than 300 golf courses in the state. Myrtle beach is known as the golf capital of the world.
One of South Carolina's most popular attractions is the Riverbanks Zoo and Gardens, found in Columbia. The 70 acre gardens are home to over four thousand plant species and includes a 3 acre interactive children's garden. By using psychological barriers like water and light, more than 2,000 animals, in the 170 acre zoo, can live in natural habitats without bars or cages.
In Charleston Harbor you will find the Patriots Point Naval and Maritime Museum. Here you can explore the aircraft carrier USS Yorktown, the destroyer USS Laffey and the submarine USS Clamagore. USS Yorktown is not only a popular tourist attraction but also an educational camp site for youth groups, who can arrange to sleep onboard. In 2021 the USS Clamagore is due to be sunk as an artificial reef.
No trip to South Carolina would be complete without visiting the Magnolia Plantation and Gardens, founded in 1676 by the Drayton family. [6] You can then head off to Summerville for the Sweet Tea Trail.
As you explore South Carolina some of the place names are likely to make you giggle; Burns Down, Cat Hole, Coward, Due West, Fair Play, Happy Bottom, Nine Times and True Blue are all real place names. We have to wonder what happened for a place to be named Hell's Half Acre though.
References
[1] US DEPARTMENT OF COMMERCE (2019). QuickFacts South Carolina. Census.gov. Retrieved 12/2/2020. https://www.census.gov/quickfacts/SC
[2] WIKIPEDIA CONTRIBUTORS (12/2/2020). South Carolina. Wikipedia. Retrieved 12/2/2020. https://en.wikipedia.org/w/index.php?title=South_Carolina&oldid=991920476
[3] State Symbols USA (ND). The Palmetto State. Statesymbolsusa.org. Retrieved 12/3/2020. https://statesymbolsusa.org/symbol-official-item/south-carolina/state-nickname-state-quarter/palmetto-state
[4] WIKIPEDIA CONTRIBUTORS (10/22/2020). Geographical Regions of South Carolina. Wikipedia. Retrieved 12/3/2020. https://en.wikipedia.org/w/index.php?title=Geographical_Regions_of_South_Carolina&oldid=984884647
[5] Brandeis, Thomas J.; Brandeis, Consuelo; Hartsell, Andrew J. 2018. South Carolina's forests, 2016. Resource Bulletin  SRS-215. Asheville, NC: U.S. Department of Agriculture Forest Service, Southern Research Station. 74 p. United States Department of Agriculture. Retrieved 12/3/2020. https://www.fs.usda.gov/treesearch/pubs/55741
[6] Magnolia Plantation and Gardens (ND). Magnolia Plantation and Gardens. Magnoliaplantation.com. Retrieved 12/3/2020 https://www.magnoliaplantation.com/