Airbrush Virtual Entertainment Everywhere in Pennsylvania!
Have you been looking for fun virtual event entertainment ideas?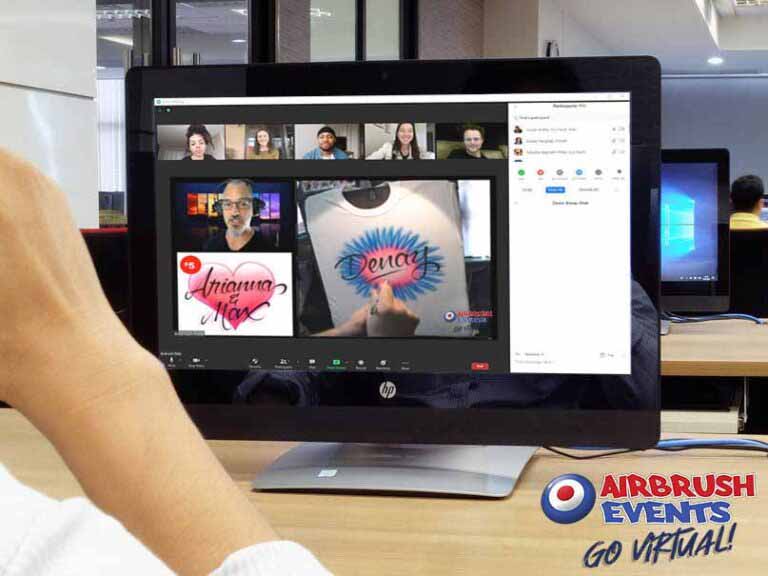 Easily Provide SAFE Entertainment… While Social Distancing!
If you have been looking for fun and engaging virtual event entertainment and an easy way to entertain event guest safely, look no further. By popular demand Airbrush Events entertainment is now available…Virtually Everywhere!
With direct interaction between the audience and the airbrush artist, these experiences offer the excitement of live entertainment from the comfort of home, or from any mobile device.
Airbrush Virtual Events are the perfect way to safely add excitement to any event and give your guest a fun and interactive experience they will remember for years to come!
Click here to learn more...
Do you need live entertainment for a small group gathering or an in-person event? Give us a call, we follow all COVID-19 safety protocols!
Now You Can Hire Airbrush Artist for Events in Pennsylvania
Call to reserve your airbrush event today!
727-238-7383
Select the Pennsylvania city closest to where you are having your event
How An Airbrush Event Works
Curious how an airbrush event works? From planning the party to how each of your guests picks their party favor, this short video will guide you through the process of how we work.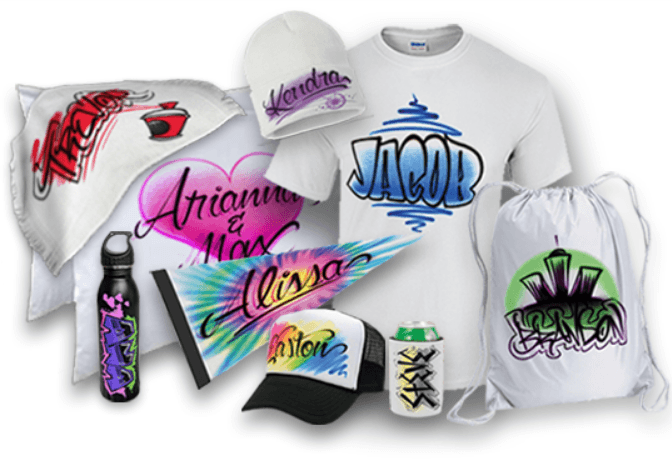 Party Favors Personalized Live At Your Event in Pennsylvania
T-shirts, beanies, coolies, pendants, draw string bags, hats and more...
Schedule An Event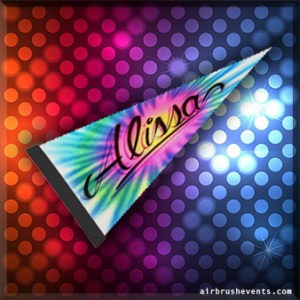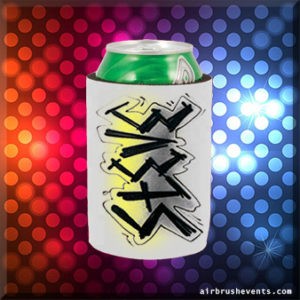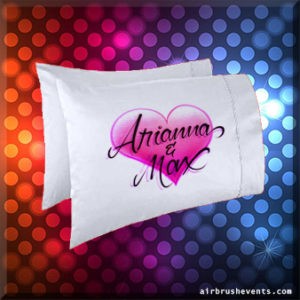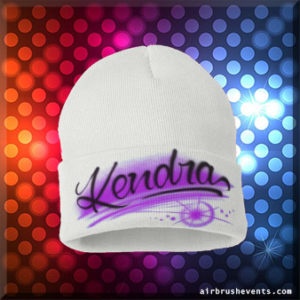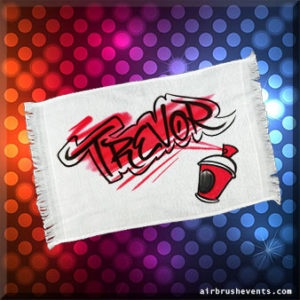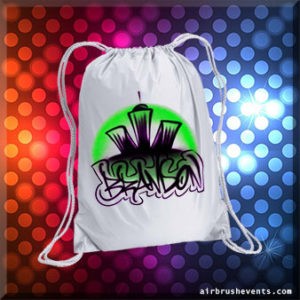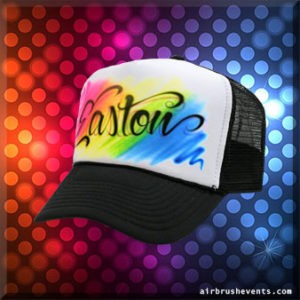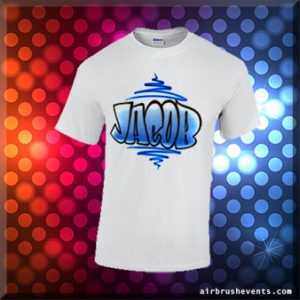 Airbrush Events Specializes in All These Types of Events in Pennsylvania
Bar/Bat Mitzvah Celebrations
Brand Activation Events
Birthdays & Quinceaneras
Corporate Hosting & Promotion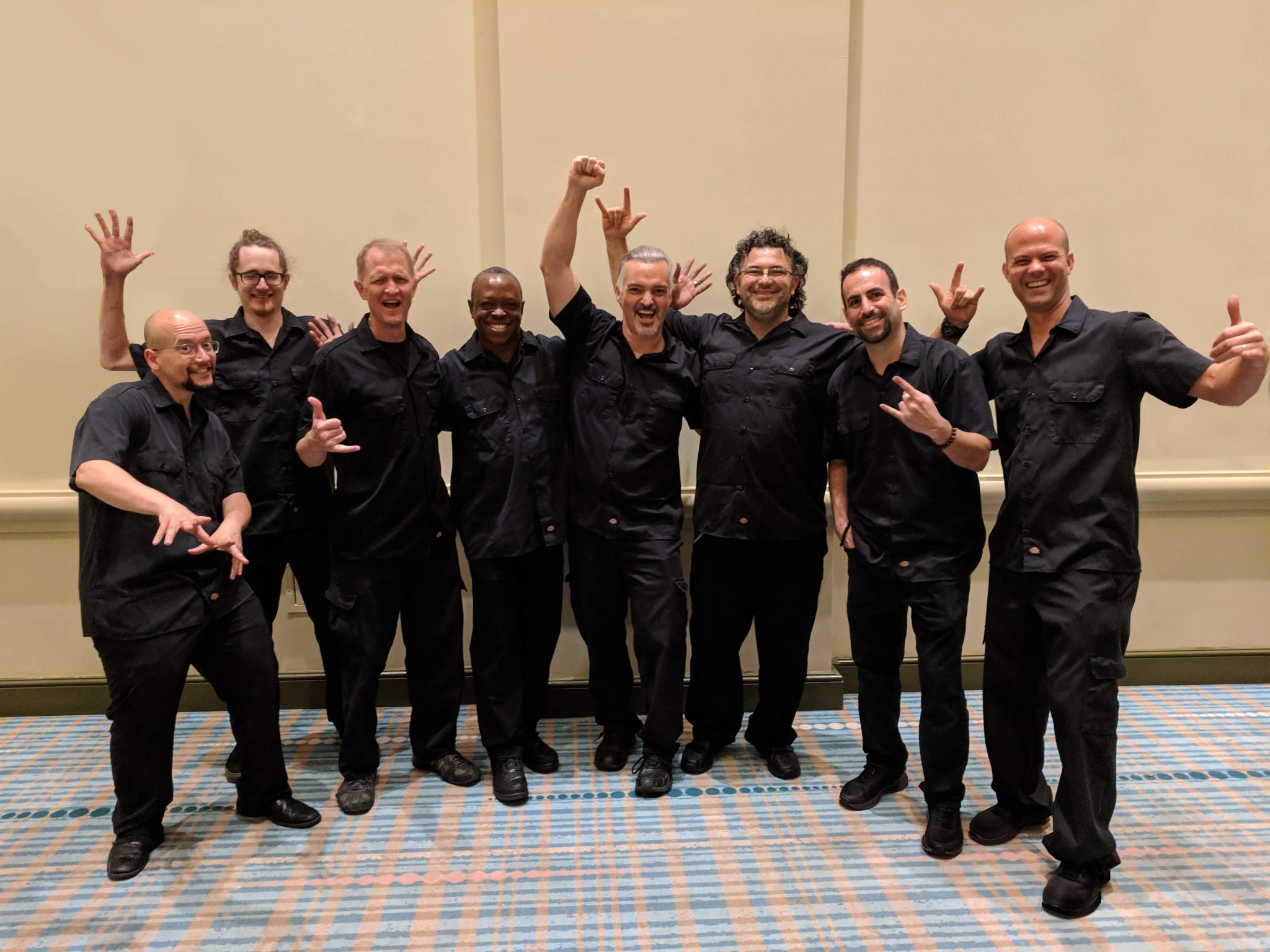 Meet The Airbrush Artist
Airbrush Events is based in West Central Florida. We travel all across the United States providing Airbrush Artist Event Services. Large or small our highly skilled airbrush artist team can handle any size event or promotion.
Schedule An Event
Schedule a Pennsylvania Airbrush Event Online in 3 Easy Steps!
Contact Us With Your Pennsylvania Event Details & Choose Your Party Swag
Receive Written Quote and Finalize The Agreement for Your Pennsylvania Event
Get the Party Started! That's it...
Request A Quote For An Airbrush Event
We have hyped parties for…
What customers are saying about Airbrush Events...

Super Easy

You were fabulous and super easy to work with!
Lora B. Iosa
Weddings By Eventions

Handcrafted Airbrush

Showed up early and was quite busy all night long. Everyone enjoyed their handcrafted airbrushed artwork.
Darren Kasenetz

Booking is Simple

Very friendly, very talented artist. He also listens to what a customer — child or adult — wants to have done. He lets their vision come alive in his work!
Bennett Zamoff
Memories from past events...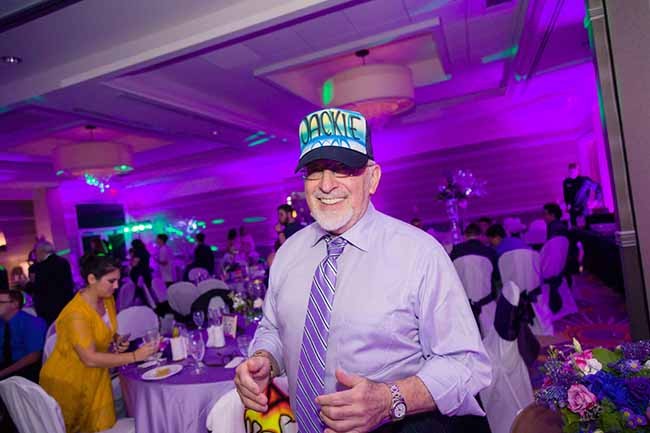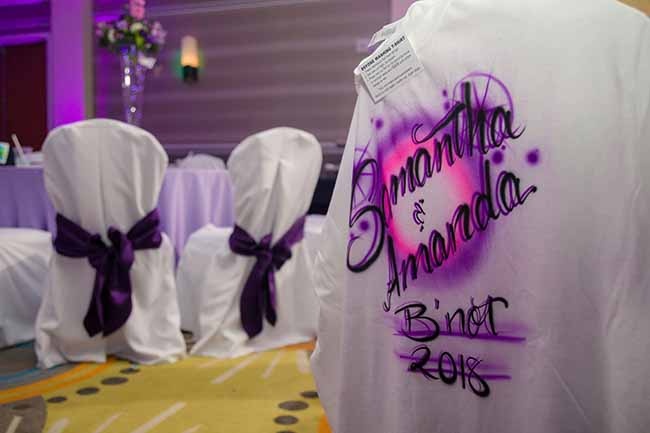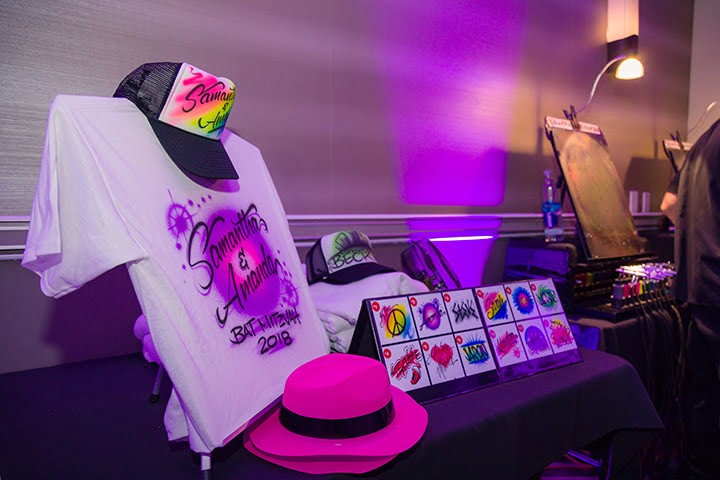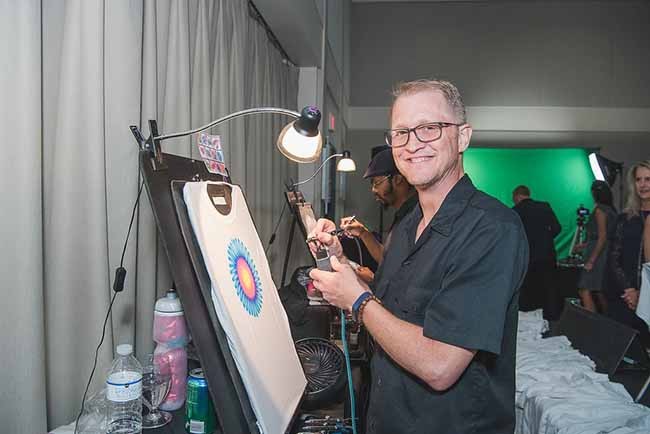 Fun Facts About Pennsylvania
Fun Facts About Pennsylvania
"Proclaim LIBERTY Throughout the Land unto all the Inhabitants Thereof". This biblical reference was cast into the Liberty Bell, which to this day hangs in Pennsylvania.
No visit to Pennsylvania would be complete without a visit to Independence National Historical Park. The park is not only a National Park but a UNESCO World Heritage Site. [1]
Take a tour of Gettysburg National Military Park and learn about the bloodiest battle of the Civil War. [2]
Indeed, Pennsylvania is steeped in United States history. As one of the original thirteen colonies, it was here the Declaration of Independence and later the US Constitution were signed. Here Gettysburg was fought and President Abraham Lincoln gave his Gettysburg address.
It was 1776, in Independence Hall, when the Declaration of Independence was signed. [3] One of the Founding Fathers, Benjamin Rush of Philadelphia, wrote of being called to sign "what was believed by many at that time to be our death warrants." Then on September 17, 1787 the Constitution was also signed in the Assembly Room of the Pennsylvania State House (now known as Independence Hall). [4]
With a land area of 44,742 square miles, Pennsylvania is the 33rd largest state and 5th most populous, with an estimated population of 12.8 million in 2019. [2] Philadelphia is the largest city in Pennsylvania but the capital sits in Harrisburg, the 13th largest city in Pennsylvania. [5]
With 19 National Parks, 7 National Heritage Areas and 121 State Parks, Pennsylvania is a nature lover's paradise. Inside the 160,000 acre Tioga State Forest you find the 47 mile Pine Creek Gorge. This gorge was designated a World Heritage Site in 1968.
In the Laurel Highlands region alone, you will find 8 state and 5 national parks. All 121 state parks in Pennsylvania feature free admission. [6]
Go kayaking, hiking, mountain biking or camping. Take city, historic or ghost tours. Try the hop-on hop-off bus tour of Philadelphia or head to Lancaster for the Craft Beer Walk.
If you're not a history or nature lover, get your adrenaline pumping by driving around NASCAR's Pocono Raceway. With over 100 rides and roller coasters, Waldameer Park and Water World should get your blood pumping.
Have a sweet tooth? Not only is Pennsylvania home to Hershey's Chocolate World but you can tour the 8 different chocolate factories in the state.
Slow the pace right down and visit the Amish community in Lancaster County. Learn about Amish and Mennonite history. Take a buggy ride or visit an Amish village.
Visit the quaint town of New Hope in Buck's County. Here you can stroll along the Delaware Canal, take a steam train ride or enjoy the lively arts scene.
Head over to Pittsburg where you can visit the Phipps Conservatory and Botanical gardens, the Andy Warhol Museum or the Pittsburg Zoo. Have a day out at the National Aviary or Carnegie Science Centre.
As Pennsylvania's largest city, Philadelphia is home to the Benjamin Franklin Parkway. Here you will find; the Philadelphia Museum of Art, Franklin Institute, the Barnes Foundation, Academy of Natural Sciences and Rodin Museum. Don't leave without trying the famous Philly cheesesteak.
From big city lights to eclectic shopping in quant little towns, adrenaline fueled sports to a walk through history, there is something to please everyone in Pennsylvania.
References
[1] National Park Service (10/8/2017). Independence. NPS.gov. Retrieved 12/14/2020. https://www.nps.gov/inde/learn/historyculture/index.htm
[2] National Park Service (9/30/2020). Gettysburg. NPS.gov. Retrieved 12/14/2020. https://www.nps.gov/gett/index.htm
[3] WIKIPEDIA CONTRIBUTORS (12/13/2020). Pennsylvania. Wikipedia. Retrieved 12/12/2020. https://en.wikipedia.org/wiki/Pennsylvania
[4] National Constitution Centre (N.D.). Constitution FAQs. Constitutioncentre.org. Retrieved 12/14/2020. https://constitutioncenter.org/learn/educational-resources/constitution-faqs#:~:text=The%20Constitution%20was%20written%20and%20signed%20in%20Philadelphia%20in%20the,now%20known%20as%20Independence%20Hall.
[5] US Census Bureau (2019). QuickFacts Pennsylvania. Census.gov. Retrieved 12/14/2020. https://www.census.gov/quickfacts/PA
[6] WIKIPEDIA CONTRIBUTORS (6/26/2020). List of Pennsylvania State parks. Wikipedia. Retrieved 12/14/2020. https://en.wikipedia.org/wiki/List_of_Pennsylvania_state_parks