Airbrush Virtual Entertainment Everywhere in Oregon!
Have you been looking for fun virtual event entertainment ideas?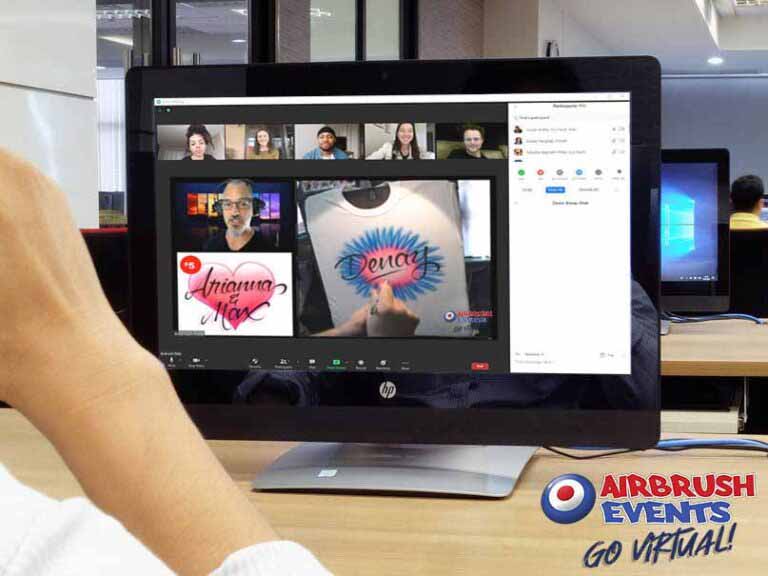 Easily Provide SAFE Entertainment… While Social Distancing!
If you have been looking for fun and engaging virtual event entertainment and an easy way to entertain event guest safely, look no further. By popular demand Airbrush Events entertainment is now available…Virtually Everywhere!
With direct interaction between the audience and the airbrush artist, these experiences offer the excitement of live entertainment from the comfort of home, or from any mobile device.
Airbrush Virtual Events are the perfect way to safely add excitement to any event and give your guest a fun and interactive experience they will remember for years to come!
Click here to learn more...
Do you need live entertainment for a small group gathering or an in-person event? Give us a call, we follow all COVID-19 safety protocols!
Now You Can Hire Airbrush Artist for Events in Oregon
Call to reserve your airbrush event today!
727-238-7383
Select the Oregon city closest to where you are having your event
How An Airbrush Event Works
Curious how an airbrush event works? From planning the party to how each of your guests picks their party favor, this short video will guide you through the process of how we work.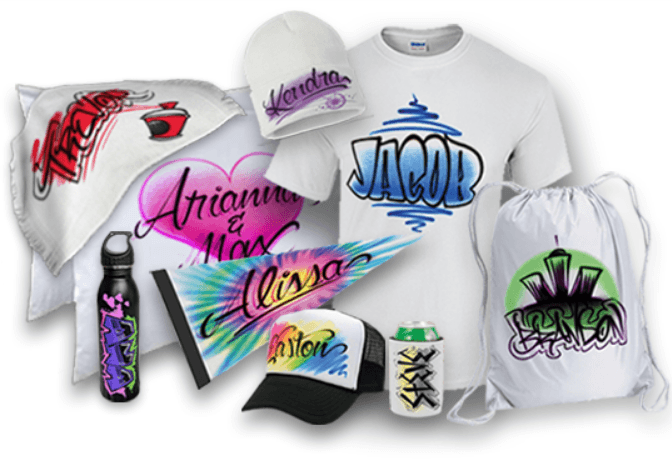 Party Favors Personalized Live At Your Event in Oregon
T-shirts, beanies, coolies, pendants, draw string bags, hats and more...
Schedule An Event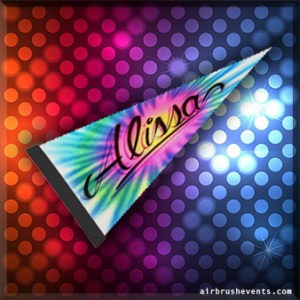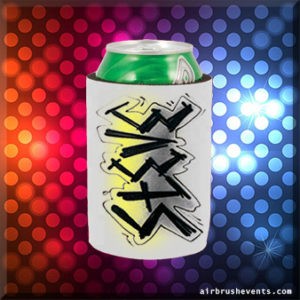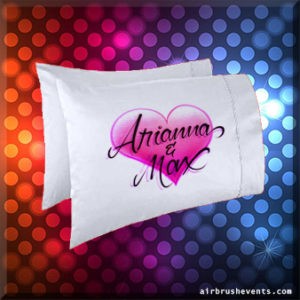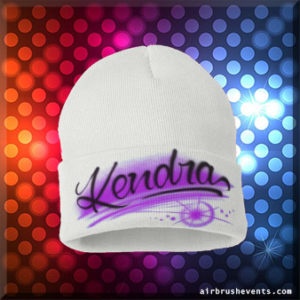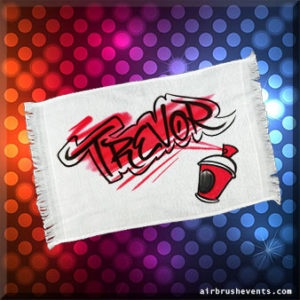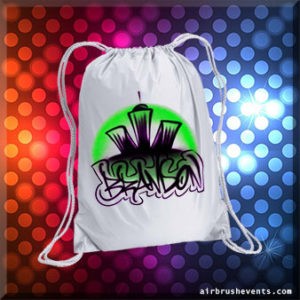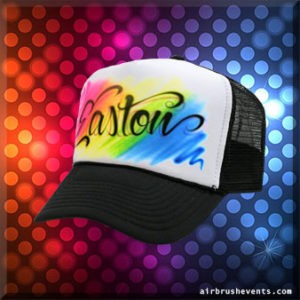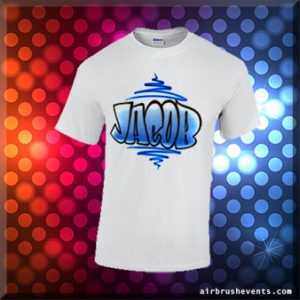 Airbrush Events Specializes in All These Types of Events in Oregon
Bar/Bat Mitzvah Celebrations
Brand Activation Events
Birthdays & Quinceaneras
Corporate Hosting & Promotion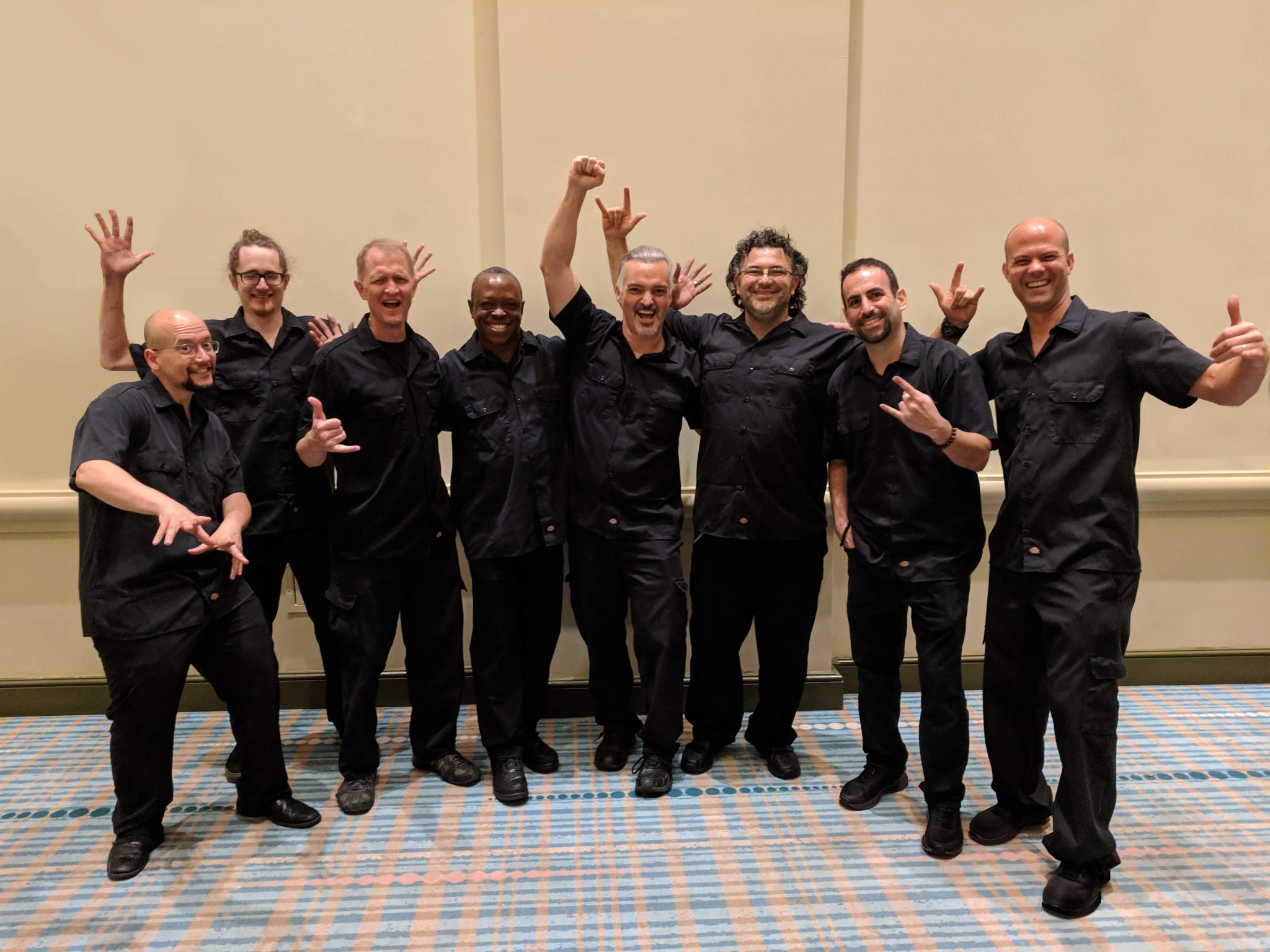 Meet The Airbrush Artist
Airbrush Events is based in West Central Florida. We travel all across the United States providing Airbrush Artist Event Services. Large or small our highly skilled airbrush artist team can handle any size event or promotion.
Schedule An Event
Schedule a Oregon Airbrush Event Online in 3 Easy Steps!
Contact Us With Your Oregon Event Details & Choose Your Party Swag
Receive Written Quote and Finalize The Agreement for Your Oregon Event
Get the Party Started! That's it...
Request A Quote For An Airbrush Event
We have hyped parties for…
What customers are saying about Airbrush Events...

Super Easy

You were fabulous and super easy to work with!
Lora B. Iosa
Weddings By Eventions

Handcrafted Airbrush

Showed up early and was quite busy all night long. Everyone enjoyed their handcrafted airbrushed artwork.
Darren Kasenetz

Booking is Simple

Very friendly, very talented artist. He also listens to what a customer — child or adult — wants to have done. He lets their vision come alive in his work!
Bennett Zamoff
Memories from past events...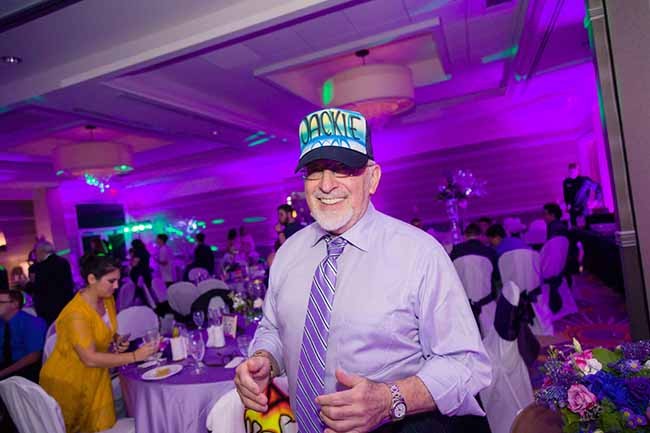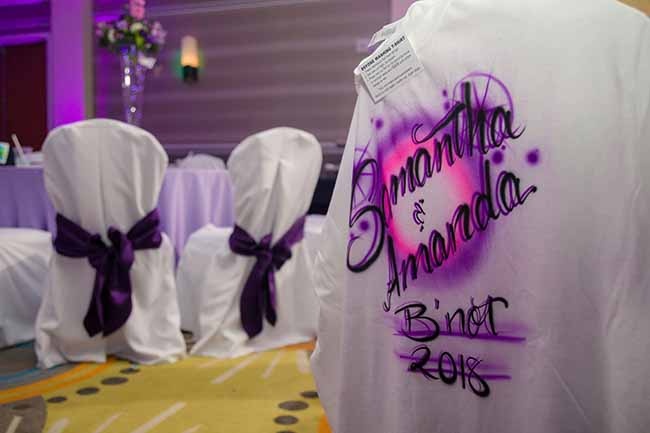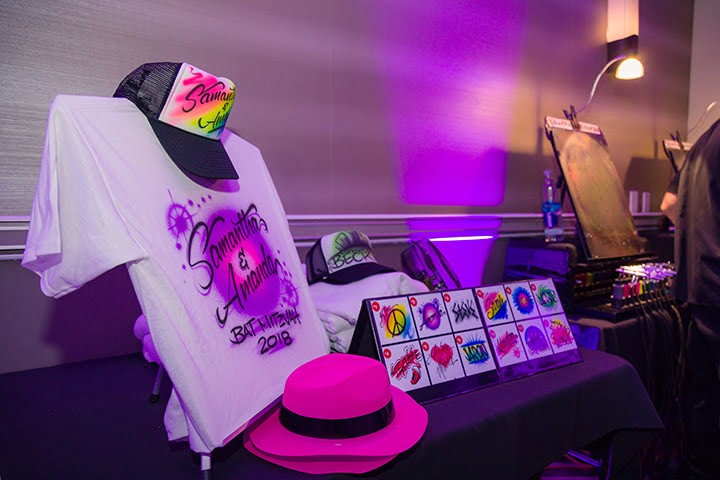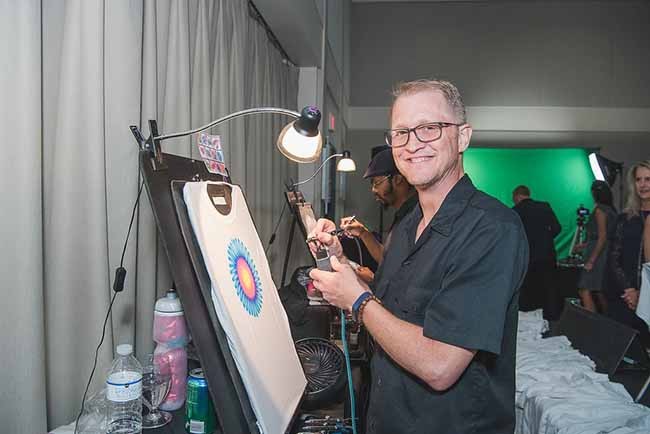 Fun Facts About Oregon
Fun Facts About Oregon
"Oregon welcomed me like a beloved child, enfolded me in her cool arms, shushed my turbulent thoughts, and promised peace through her whispering pines. "
― Author Colleen Houck. 
Oregon Country was originally a vast but disputed area. It encompassed what is today the US states of Oregon, Washington, Idaho and, parts of Montana and Wyoming. In 1843, the first settler provisional government was elected.  
With the signing of the Oregon Treaty, in 1846, the territorial dispute between U.S. and Britain officially ended. However, the US federal government didn't create a territorial government in their part of the area for a further two years.  "Oregon became the 33rd state of the U.S. on February 14, 1859". [1] 
Oregon is the 27th largest state by population, with 4.2 million. It's the 9th largest by land area, with 95,988 square miles. [2] This means Oregon has a population density of 39 people per square mile.  
The official state animal is the beaver and it is unofficially nicknamed 'The Beaver State'. This is due to its early history in the fur trade when 'mountain men' would spend years in the wilderness trapping beaver for trade.   
The capital of Oregon has a rather tumultuous history. "Before Oregon became a territory in 1848, the Oregon Country provisional government selected Oregon City as the capital."  [3]. However, the legislature further debated and selected Salem as the capital (not to be confused with the village of Salem, Massachusetts, where the infamous Salem Witch Trials were held). However, the governor and Oregon Supreme Court refused to move.  
An act of congress then chose Salem as the capital but that was overturned and the capital was moved to Corvallis. After years of arguing it was moved again, back to Salem, where it has remained ever since.
 Located in the Pacific Northwest, Oregon is one of the most biologically diverse areas of the U.S. With forest mountain ranges, 363 miles of rugged coastline, vast high desert plains and, fertile river valleys, it's an explorers' dream come true.
 This incredible biodiversity can be seen in Oregon's; 16 national wildlife refuges, 2 national recreation areas, 14 national forests, 3 state forests and, an amazing 110 state parks. [4] 
The state has only one National Park but what a spectacular one it is. "Native Americans witnessed its formation 7,700 years ago when a violent eruption triggered the collapse of a tall peak". [5] The result was the creation of Crater Lake, the deepest lake in the U.S.
In Oregon's Blue Mountains, you will find the largest living organism on earth. This massive Armillaria ostoyae (commonly known as honey fungus) is essentially a giant mushroom that covers 2,400 acres of land. [6] This 'humongous fungus', as scientists have dubbed it, is a parasite, which inserts itself into trees, slowly killing them.  
Whether you are 'town or country', Oregon has something for everyone. If water is what excites you, visit the beaches, hot springs and, coastal trails. Listen to the amazing sound of the sea lions at Sea Lion Caves or take a whale-watching trip. Go diving, fishing, rafting or, zipline across river valleys.
 Grab your camera and head out to Thor's Well. This 'gaping sinkhole' in the basalt shoreline is most spectacular during storms and at high tide.  
Prefer to keep your feet dry? With 530 wineries, Willamette Valley is a wine tasters paradise. Drive the Cascades Lake Scenic Byway. Hike or Bike along the many miles of trails. Camp, ski and, marvel at the Painted Hills. Visit Oregon Zoo, Washington Park or, the Children's Museum.
 Looking for arts and culture? There's Portland Opera, Oregon Symphony or, Oregon Ballet Theatre. Check out the 42,000 works of art at the art museum.  
Head to Portland, Oregon's largest city, with its 75 breweries. Chill out in their many bars and eateries.  
With so many things to do and see in Oregon, make sure you write a bucket list before you go.
 References
[1] WIKIPEDIA CONTRIBUTORS (15/3/2021). Oregon. Wikipedia. Retrieved 3/15/2021. https://en.wikipedia.org/wiki/Oregon
[2] United States Census Bureau (7/1/2019). Quickfacts Oregon. US Dept of Commerce. Retrieved 3/15/2021. https://www.census.gov/quickfacts/OR
[3] Oregon State Legislature (N.D.). Fire and bronze. oregonlegislature.gov. Retrieved 3/15/2021. https://www.oregonlegislature.gov/capitolhistorygateway/Pages/History-of-the-Capitol-Building.aspx
[4] Oregon Parks and Recreation Service (N.D.). Plan Your Trip to an Oregon State Park. Stateparksoregon.gov. Retrieved 3/15/2021. https://stateparks.oregon.gov/
[5] National Park Service (11/16/2020). Crater Lake. NPS.gov. Retrieved 3/15/2021. https://www.nps.gov/crla/index.htm
[6] WIKIPEDIA CONTRIBUTORS (3/5/2021). Armillaria Ostoyae. Wikipedia. Retrieved 3/15/2021. https://en.wikipedia.org/wiki/Armillaria_ostoyae