Airbrush Virtual Entertainment Everywhere in Oklahoma!
Have you been looking for fun virtual event entertainment ideas?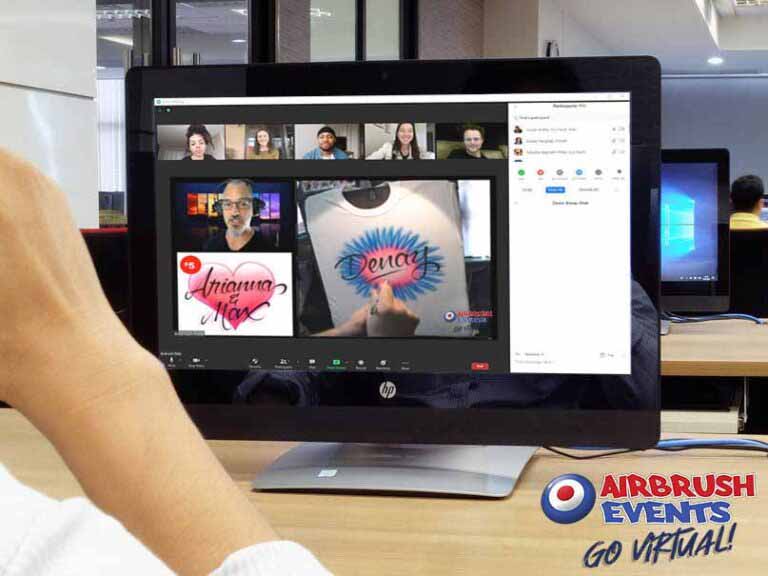 Easily Provide SAFE Entertainment… While Social Distancing!
If you have been looking for fun and engaging virtual event entertainment and an easy way to entertain event guest safely, look no further. By popular demand Airbrush Events entertainment is now available…Virtually Everywhere!
With direct interaction between the audience and the airbrush artist, these experiences offer the excitement of live entertainment from the comfort of home, or from any mobile device.
Airbrush Virtual Events are the perfect way to safely add excitement to any event and give your guest a fun and interactive experience they will remember for years to come!
Click here to learn more...
Do you need live entertainment for a small group gathering or an in-person event? Give us a call, we follow all COVID-19 safety protocols!
Now You Can Hire Airbrush Artist for Events in Oklahoma
Call to reserve your airbrush event today!
727-238-7383
Select the Oklahoma city closest to where you are having your event
How An Airbrush Event Works
Curious how an airbrush event works? From planning the party to how each of your guests picks their party favor, this short video will guide you through the process of how we work.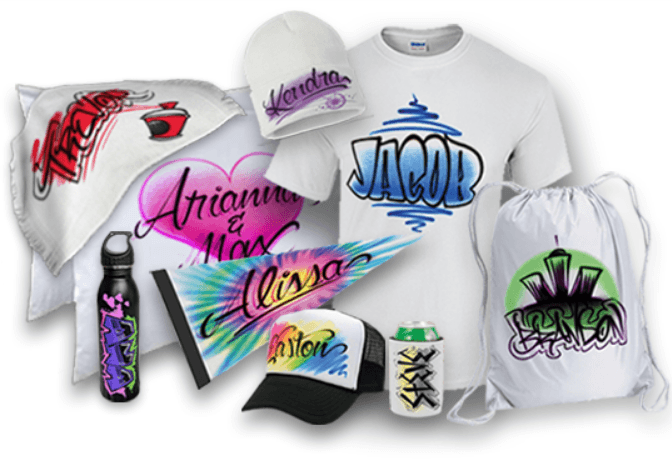 Party Favors Personalized Live At Your Event in Oklahoma
T-shirts, beanies, coolies, pendants, draw string bags, hats and more...
Schedule An Event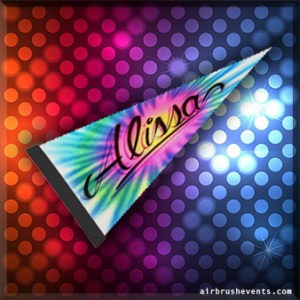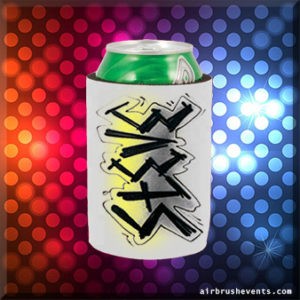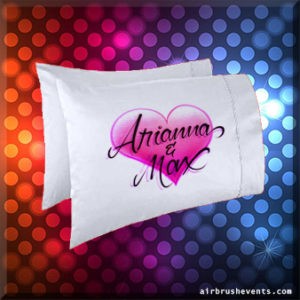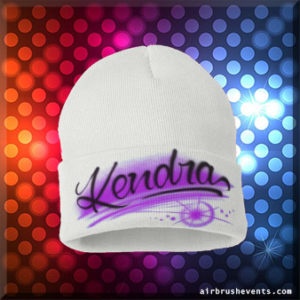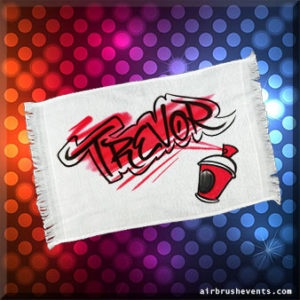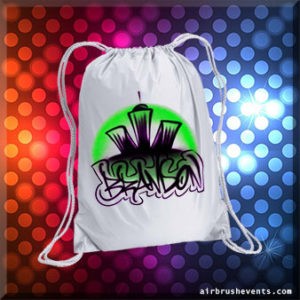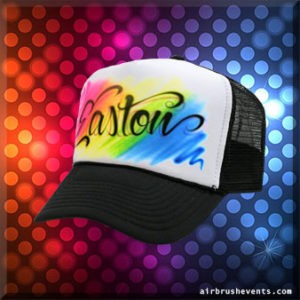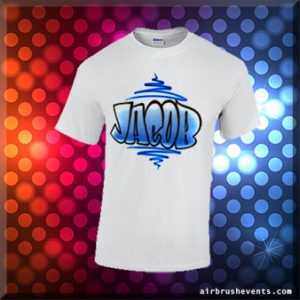 Airbrush Events Specializes in All These Types of Events in Oklahoma
Bar/Bat Mitzvah Celebrations
Brand Activation Events
Birthdays & Quinceaneras
Corporate Hosting & Promotion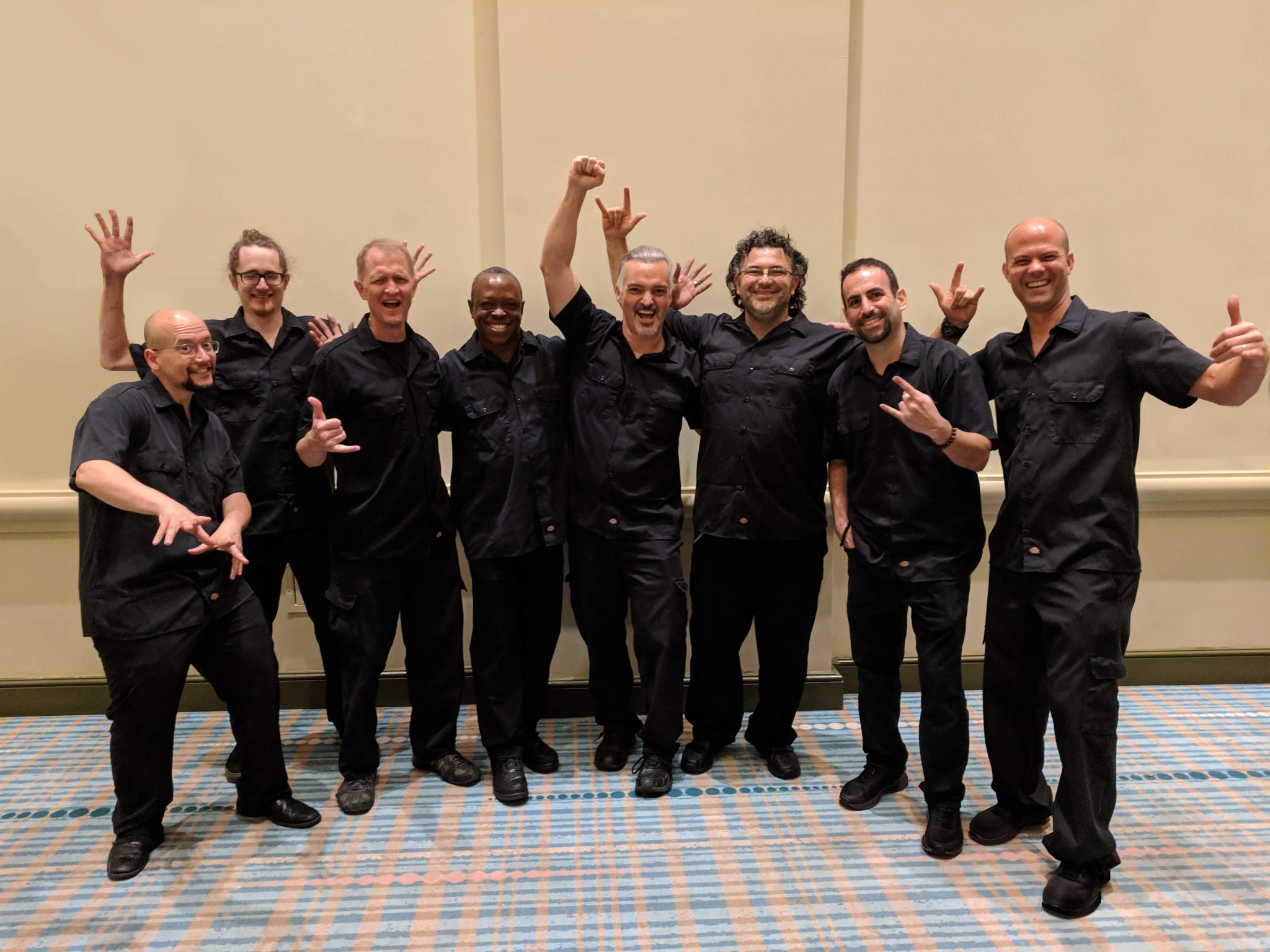 Meet The Airbrush Artist
Airbrush Events is based in West Central Florida. We travel all across the United States providing Airbrush Artist Event Services. Large or small our highly skilled airbrush artist team can handle any size event or promotion.
Schedule An Event
Schedule a Oklahoma Airbrush Event Online in 3 Easy Steps!
Contact Us With Your Oklahoma Event Details & Choose Your Party Swag
Receive Written Quote and Finalize The Agreement for Your Oklahoma Event
Get the Party Started! That's it...
Request A Quote For An Airbrush Event
We have hyped parties for…
What customers are saying about Airbrush Events...

Super Easy

You were fabulous and super easy to work with!
Lora B. Iosa
Weddings By Eventions

Handcrafted Airbrush

Showed up early and was quite busy all night long. Everyone enjoyed their handcrafted airbrushed artwork.
Darren Kasenetz

Booking is Simple

Very friendly, very talented artist. He also listens to what a customer — child or adult — wants to have done. He lets their vision come alive in his work!
Bennett Zamoff
Memories from past events...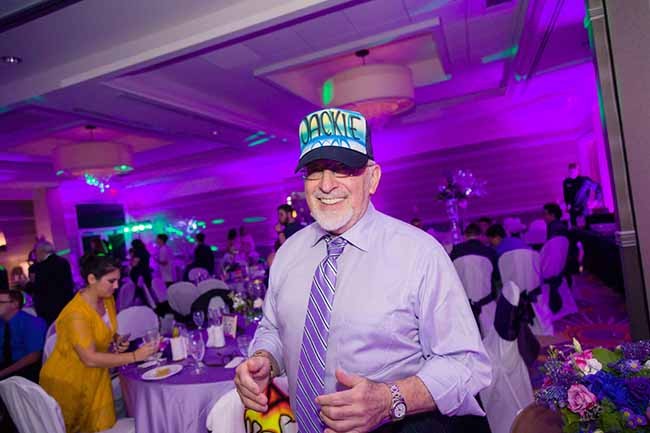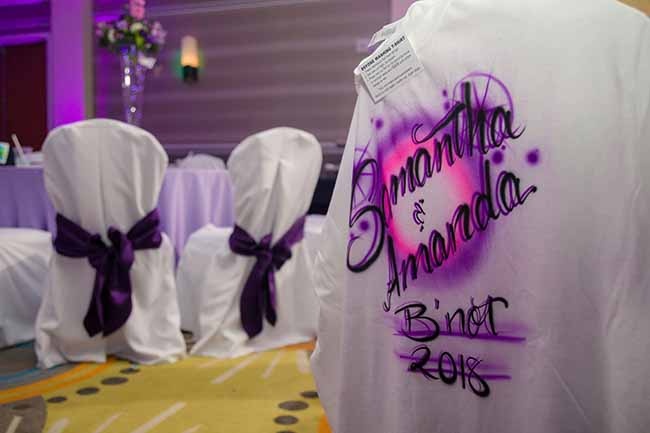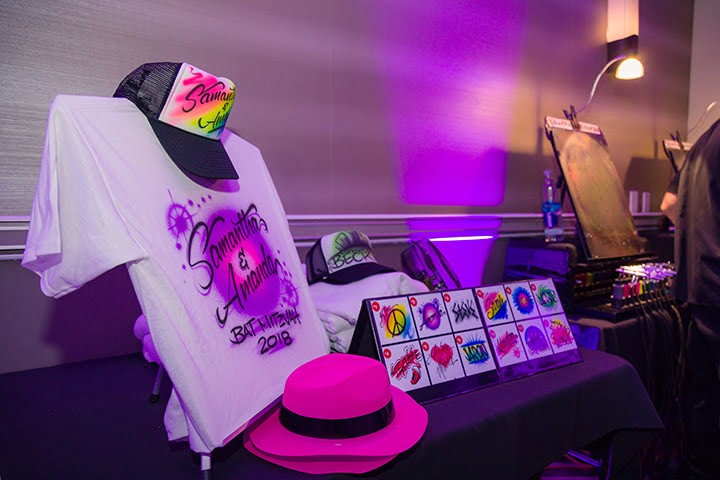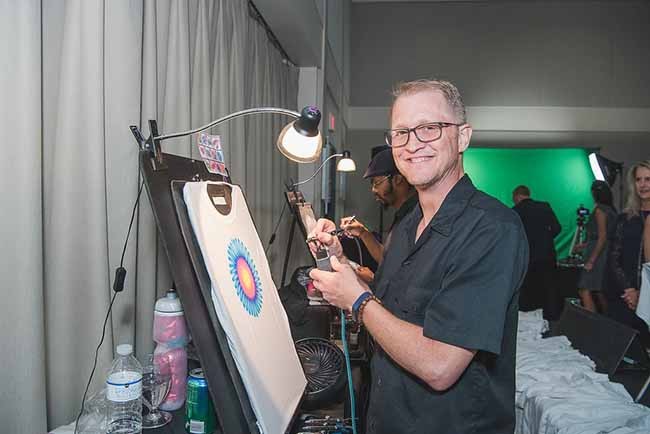 Fun Facts About Oklahoma
Fun Facts About Oklahoma
"Oregon welcomed me like a beloved child, enfolded me in her cool arms, shushed my turbulent thoughts, and promised peace through her whispering pines. "
― Author Colleen Houck.
The unofficial nickname of Oklahoma state is "The Sooner State". Indian Territory, as it was known then, was originally set aside exclusively for the use of Native Americans.  However, in 1889 settlers were allowed to claim a stake of land, in what is now known as the Oklahoma Land Rush.
On April 22, 1889, while most settlers waited on the border for the noon starting gun, some decided to cheat the system and went in 'sooner'. Hence the nickname. While the nickname originally held negative connotations, when the University of Oklahoma adopted the name for their football team in 1908, the nickname began to lose its negative image.
Given that Oklahoma has the largest Native American population of any state in the USA, it's no surprise to learn that the state is home to the tribal headquarters of 39 Tribes. "The 1907 Oklahoma Enabling Act created the single state of Oklahoma by combining Oklahoma Territory and Indian Territory". [1]
In the same year, 1907, President Theodore Roosevelt issued Presidential Proclamation No 780, making Oklahoma the 46th State of the Union.
With a population of 3.9 million and a land area of 68,594 square miles, Oklahoma is the 20th largest state by land area and 28th largest by population. This gives a population density for Oklahoma of 57 people per square mile. [2] 
The capital city is Oklahoma City. This makes it one of only two states to include the state name in the capitals name. The Other being Indiana, with its capitol Indianapolis.
The Oklahoma State Capitol is the only capitol in the world surrounded by oil wells. One is even named Petunia #1, because it was drilled in the middle of a flower bed. [3]
With 3 National Parks, 50 State Parks, 5 National Wildlife Refuges, 2 National Recreation Areas and 2 State Wildlife Management Areas, Oklahoma offers a wealth of outdoor activities. If the reviews on the Oklahoma State Park website are anything to go by [4], a holiday here should certainly be on your bucket list.
If you like to learn about American History then a tour of the Trail of Tears is a must. You can walk the trail Native Americans were forced to endure in 1838, following the 1830 Indian Removal Act. This forced migration required Indian tribes to give up their lands in exchange for federal territory west of the Mississippi River. [5]
Given the rich Native American culture and history in the state, the award winning annual Red Earth American Indian Cultural Festival should be top of your 'to visit' list. The festival began in 1987, to showcase Native American art and dance. In June each year, Oklahoma City transforms into the center of Native American culture.
Get your kicks on Route 66 … well, sort of. The famous route which ran right across the state of Oklahoma, was eliminated in 1985. [6] But you will still drive through Tulsa and Oklahoma City, where you can stop off to visit museums, zoos and art galleries. If you're a motor-head or keen road-tripper you will want to stop at the many drive-throughs, motor museums or the diners and filling stations of yesteryear along the way.
Every state should have at least one stupid traffic law, so it was sad to read that Oklahoma repealed its law requiring cars to be tethered outside public buildings.
Check out Oklahoma, it's not all cowboys and tornados.
References
[1] WIKIPEDIA CONTRIBUTORS (12/3/2021). Indian Territory. Wikipedia. Retrieved 3/11/2021. https://en.wikipedia.org/wiki/Indian_Territory
[2] United States Census Bureau (7/1/2019). Quickfacts Oklahoma. US Dept of Commerce. Retrieved 3/12/2021. https://www.census.gov/quickfacts/OK
[3] Oklahoma State Legislature (N.D.). Oklahoma State Capitol. OKhouse.gov. Retrieved 3/12/2021. https://www.okhouse.gov/information/capitoltours.aspx
[4] State Parks (N.D). Oklahoma State Parks. Stateparks.com. Retrieved 3/12/2021. https://www.stateparks.com/oklahoma_parks_and_recreation_destinations.html
[5] National Park Service (3/12/2021). Trail of Tears – History & Culture. NPS.gov. Retrieved 3/12/2021. https://www.nps.gov/trte/learn/historyculture/index.htm
[6] WIKIPEDIA CONTRIBUTORS (2/17/2020). Route 66 in Oklahoma. Wikipedia. Retrieved 3/12/2021. https://en.wikipedia.org/wiki/U.S._Route_66_in_Oklahoma