Airbrush Virtual Entertainment Everywhere in North Dakota!
Have you been looking for fun virtual event entertainment ideas?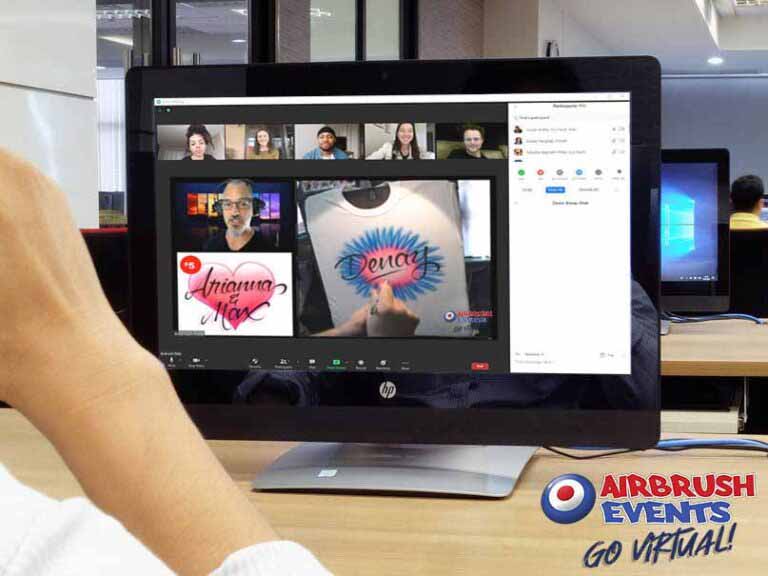 Easily Provide SAFE Entertainment… While Social Distancing!
If you have been looking for fun and engaging virtual event entertainment and an easy way to entertain event guest safely, look no further. By popular demand Airbrush Events entertainment is now available…Virtually Everywhere!
With direct interaction between the audience and the airbrush artist, these experiences offer the excitement of live entertainment from the comfort of home, or from any mobile device.
Airbrush Virtual Events are the perfect way to safely add excitement to any event and give your guest a fun and interactive experience they will remember for years to come!
Click here to learn more...
Do you need live entertainment for a small group gathering or an in-person event? Give us a call, we follow all COVID-19 safety protocols!
Now You Can Hire Airbrush Artist for Events in North Dakota
Call to reserve your airbrush event today!
727-238-7383
Select the North Dakota city closest to where you are having your event
How An Airbrush Event Works
Curious how an airbrush event works? From planning the party to how each of your guests picks their party favor, this short video will guide you through the process of how we work.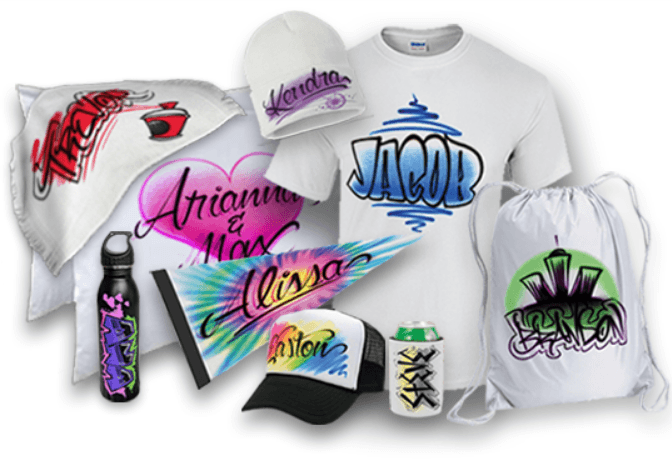 Party Favors Personalized Live At Your Event in North Dakota
T-shirts, beanies, coolies, pendants, draw string bags, hats and more...
Schedule An Event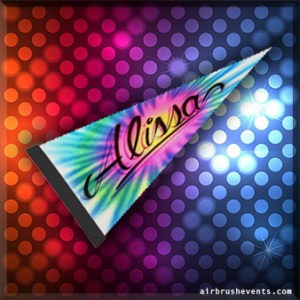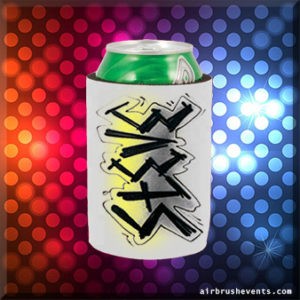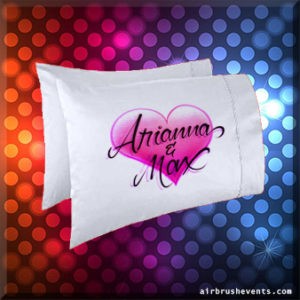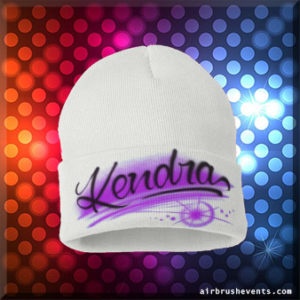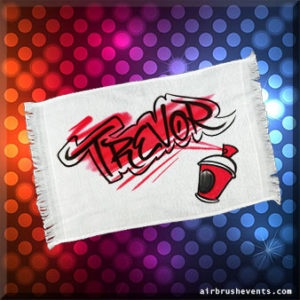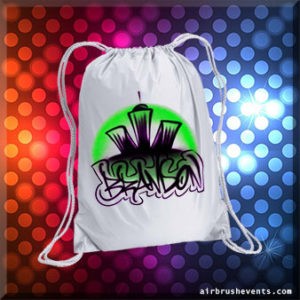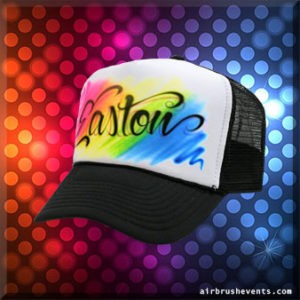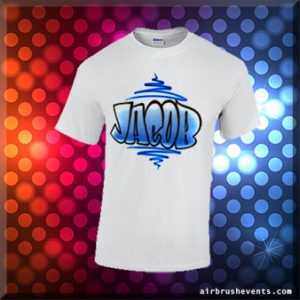 Airbrush Events Specializes in All These Types of Events in North Dakota
Bar/Bat Mitzvah Celebrations
Brand Activation Events
Birthdays & Quinceaneras
Corporate Hosting & Promotion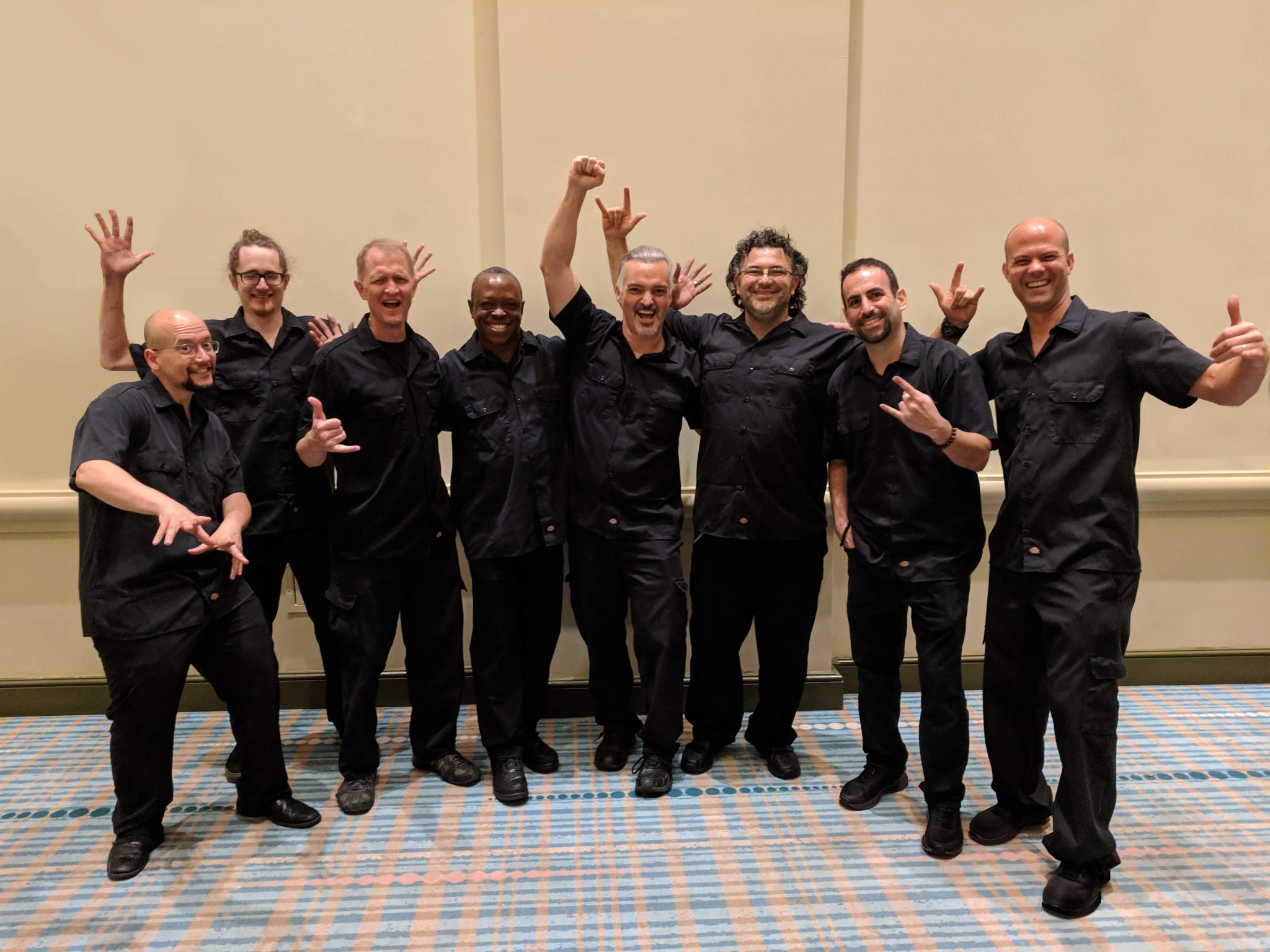 Meet The Airbrush Artist
Airbrush Events is based in West Central Florida. We travel all across the United States providing Airbrush Artist Event Services. Large or small our highly skilled airbrush artist team can handle any size event or promotion.
Schedule An Event
Schedule a North Dakota Airbrush Event Online in 3 Easy Steps!
Contact Us With Your North Dakota Event Details & Choose Your Party Swag
Receive Written Quote and Finalize The Agreement for Your North Dakota Event
Get the Party Started! That's it...
Request A Quote For An Airbrush Event
We have hyped parties for…
What customers are saying about Airbrush Events...

Super Easy

You were fabulous and super easy to work with!
Lora B. Iosa
Weddings By Eventions

Handcrafted Airbrush

Showed up early and was quite busy all night long. Everyone enjoyed their handcrafted airbrushed artwork.
Darren Kasenetz

Booking is Simple

Very friendly, very talented artist. He also listens to what a customer — child or adult — wants to have done. He lets their vision come alive in his work!
Bennett Zamoff
Memories from past events...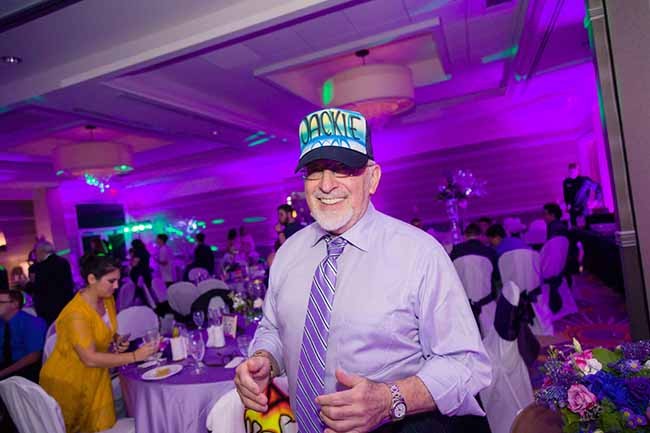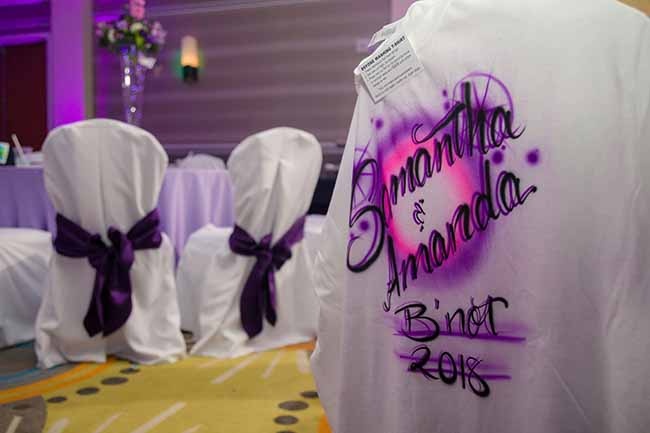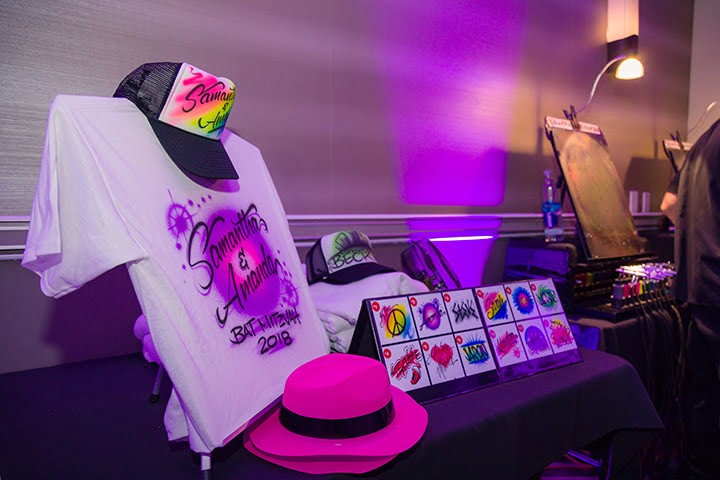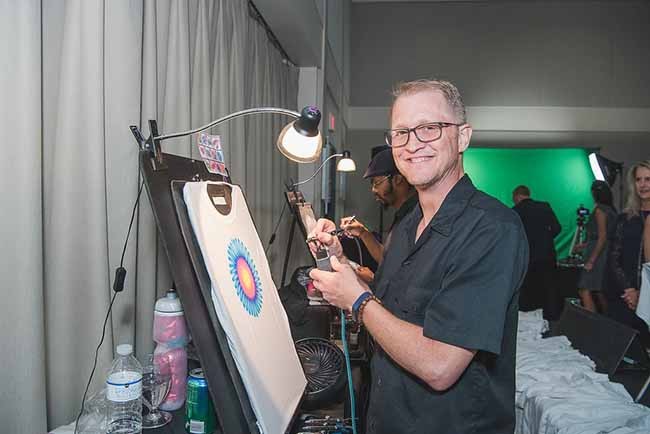 Fun Facts About North Dakota
Fun Facts About North Dakota
President Theodore Roosevelt once remarked, "I never would have been President if it had not been for my experiences in North Dakota".
Born in New York to wealth and privilege, the story of Teddy Roosevelt is truly one of a City Slicker going West. In 1883, at the age of 24, Roosevelt arrived in the Badlands of North Dakota. His intention was to experience the disappearing American frontier, hunt buffalo and improve his physical ailments.
Here he learned to ride, herd cattle and shoot. He was so taken by the multi-colored hills, diverse wildlife, buttes and gorges, that he "impulsively invested in two ranches". [1] The President would continue to visit North Dakota until just a few months before his death.
With a population of 762,062 and a land area of 69,000 square miles [2], North Dakota is the 19th largest state by land area but the 47th largest by population.
The name Dakota is a Sioux word meaning "allies" or "friends" and the state was named after the Lakota and Dakota Sioux Native American tribes who lived there.
North and South Dakota were originally one territory. However, an argument about where the Capital would be saw the territory split in two during 1889. Later the same year, on November 2, North and South Dakota were admitted into the Union as the 39th and 40th states. [3]
Almost 90% of North Dakota land area is in farms and ranches. [4]. Key cities are Fargo, Grand Forks, Minot and the Capital Bismarck.
Did you know, the geographical center of North America is in Rugby, North Dakota? It is marked by a 15-foot stone pillar, with United Stated and Canadian flags flying on each side.
The nickname of the state is the Peace Garden State, quite simply because it contains an International Peace Garden. This 2,300 acre garden can be found on the boundary of North Dakota and Manitoba, Canada. It contains; "two pristine freshwater lakes, scenic hiking and driving trails, wildflowers, waterfalls, and a large variety of North American birds and animals." [5]
How can you spend your time in North Dakota?
Have a family day out at the Badlands Dinosaur Museum. Among their specimens you will find 12 full scale Dinosaurs. This is part of the 12-acre Dickinson Museum Centre, where you can also visit the Joachim Regional History Museum, the Pioneer Machinery Hall and the Prairie Outpost Park.
Plan a trip to Theodore Roosevelt National Park. There is no doubt that the hard life and natural beauty President Roosevelt experienced in North Dakota, shaped his later conservation policies while President.
"The park is comprised of three separate areas of land. The North and South Units feature scenic drives, wildlife viewing, hiking, visitor centers, ranger-led programs and much more. The undeveloped Elkhorn Ranch Unit preserves the site of Roosevelt's "home ranch" in a remote area along the Little Missouri River." [6]
Stop off at Fort Abraham Lincoln State Park. Spend a night or two in a tipi, a cabin or one of the many campsites. Horseback ride, bike or hike your way through the Heart and Missouri river bottoms. Visit Fort Abraham Lincoln and Fort McKeen. Learn about the Mandan Native Americans or what life was like as a frontier soldier.
Head to Minot and discover the Scandinavian Heritage Park, the only outdoor museum in the world to feature all five Nordic countries. Visit Denmark, Finland, Iceland, Norway and Sweden in a single day. See the magnificent full-scale replica Stave Church and the 25-foot tall Swedish dala horse.
Visit Regent to drive the 32 mile stretch of Enchanted Highway. Here you will see a collection of the world's largest scrap metal sculptures. All the work of one man, in an attempt to revive his home town.
Throughout summer you can find night time entertainment Medora Musical outdoor theatre. Billed as "an ode to patriotism, Theodore Roosevelt, and the Great American West!", this is a show not to be missed.
References
[1] Dickinson State University (N.D.). Theodore Roosevelt in North Dakota. Theodore Roosevelt Centre. Retrieved 2/15/2021. https://www.theodorerooseveltcenter.org/Learn-About-TR/TR-Trail/TR-Trail-Pages/Theodore-Roosevelt-in-North-Dakota
[2] United States Census Bureau (7/1/2019). Quickfacts North Dakota. US Dept of Commerce. Retrieved 2/15/2021. https://www.census.gov/quickfacts/ND
[3] WIKIPEDIA CONTRIBUTORS (2/13/2021). North Dakota. Wikipedia. Retrieved 2/15/2021. https://en.wikipedia.org/wiki/North_Dakota
[4] North Dakota Tourism Division (N.D.). North Dakota Facts. Ndtourism.com. Retrieved 2/15/2021. https://www.ndtourism.com/articles/north-dakota-facts
[5] North Dakota Tourism Division (N.D.). International Peace Garden. Ndtourism.com. Retrieved 2/15/2021. https://www.ndtourism.com/dunseith/attractions/international-peace-garden
[6] National Park Service (3/22/2019). Theodore Roosevelt National Park North Dakota. NPS.gov. Retrieved 2/15/2021. https://www.nps.gov/thro/planyourvisit/placestogo.htm