Airbrush Virtual Entertainment Everywhere in New Jersey!
Have you been looking for fun virtual event entertainment ideas?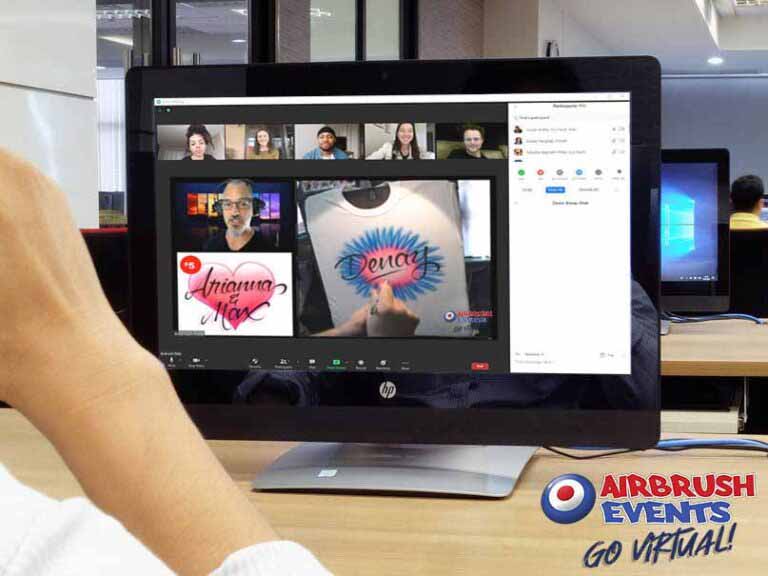 Easily Provide SAFE Entertainment… While Social Distancing!
If you have been looking for fun and engaging virtual event entertainment and an easy way to entertain event guest safely, look no further. By popular demand Airbrush Events entertainment is now available…Virtually Everywhere!
With direct interaction between the audience and the airbrush artist, these experiences offer the excitement of live entertainment from the comfort of home, or from any mobile device.
Airbrush Virtual Events are the perfect way to safely add excitement to any event and give your guest a fun and interactive experience they will remember for years to come!
Click here to learn more...
Do you need live entertainment for a small group gathering or an in-person event? Give us a call, we follow all COVID-19 safety protocols!
Now You Can Hire Airbrush Artist for Events in New Jersey
Call to reserve your airbrush event today!
727-238-7383
Select the New Jersey city closest to where you are having your event
How An Airbrush Event Works
Curious how an airbrush event works? From planning the party to how each of your guests picks their party favor, this short video will guide you through the process of how we work.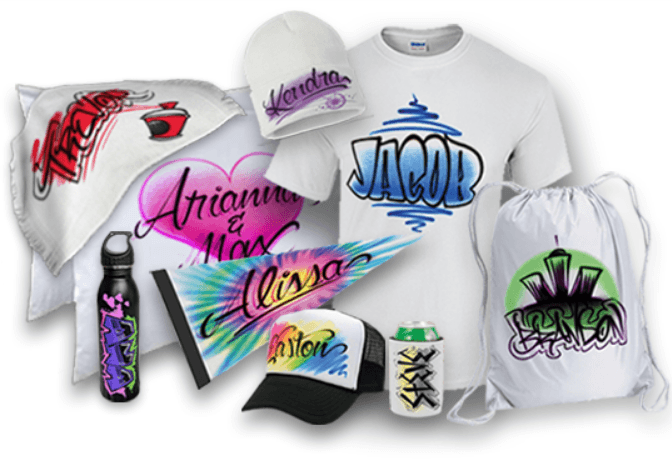 Party Favors Personalized Live At Your Event in New Jersey
T-shirts, beanies, coolies, pendants, draw string bags, hats and more...
Schedule An Event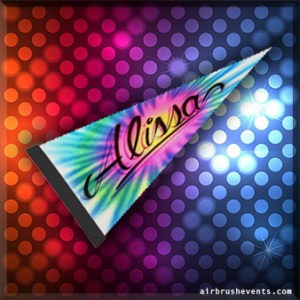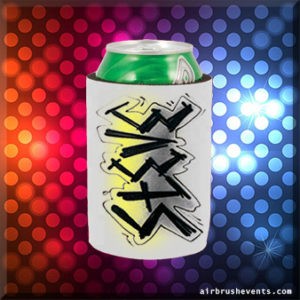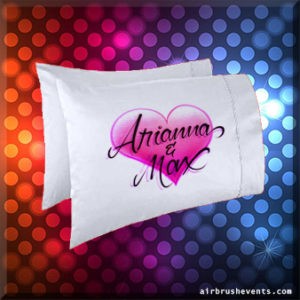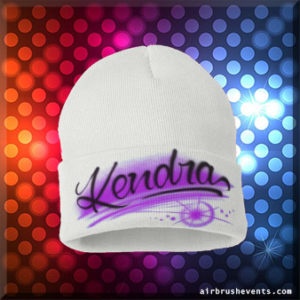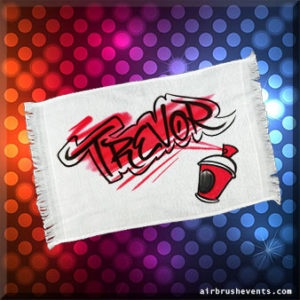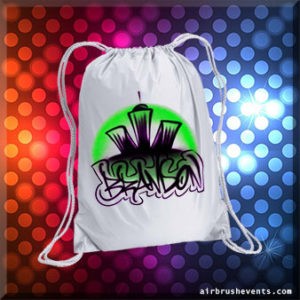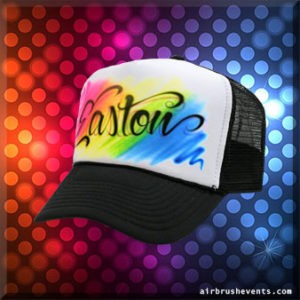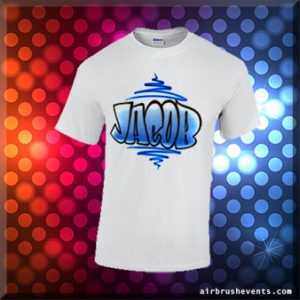 Airbrush Events Specializes in All These Types of Events in New Jersey
Bar/Bat Mitzvah Celebrations
Brand Activation Events
Birthdays & Quinceaneras
Corporate Hosting & Promotion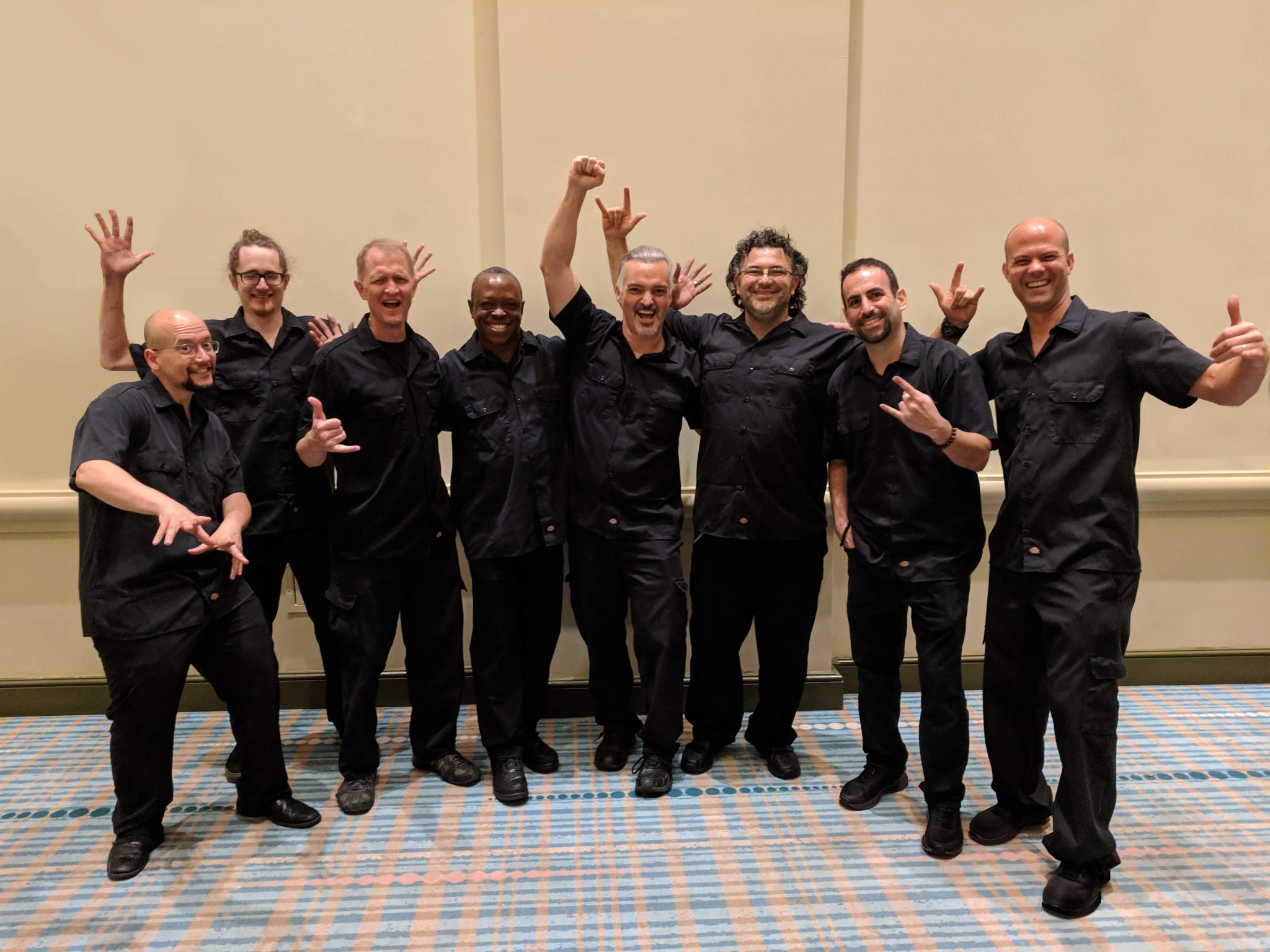 Meet The Airbrush Artist
Airbrush Events is based in West Central Florida. We travel all across the United States providing Airbrush Artist Event Services. Large or small our highly skilled airbrush artist team can handle any size event or promotion.
Schedule An Event
Schedule a New Jersey Airbrush Event Online in 3 Easy Steps!
Contact Us With Your New Jersey Event Details & Choose Your Party Swag
Receive Written Quote and Finalize The Agreement for Your New Jersey Event
Get the Party Started! That's it...
Request A Quote For An Airbrush Event
We have hyped parties for…
What customers are saying about Airbrush Events...

Super Easy

You were fabulous and super easy to work with!
Lora B. Iosa
Weddings By Eventions

Handcrafted Airbrush

Showed up early and was quite busy all night long. Everyone enjoyed their handcrafted airbrushed artwork.
Darren Kasenetz

Booking is Simple

Very friendly, very talented artist. He also listens to what a customer — child or adult — wants to have done. He lets their vision come alive in his work!
Bennett Zamoff
Memories from past events...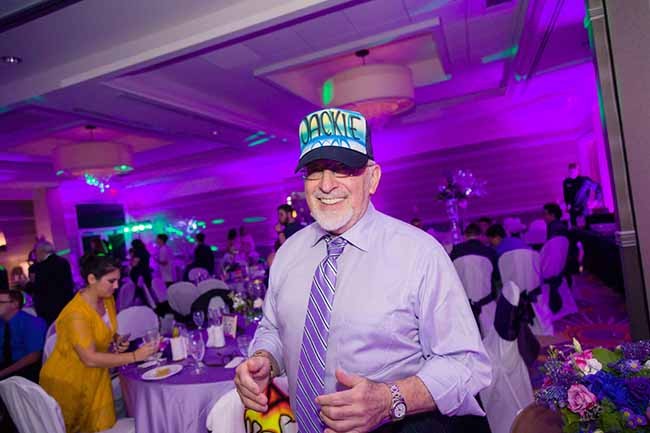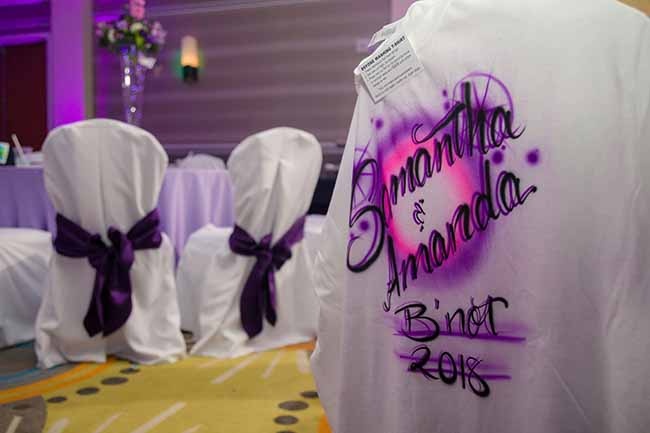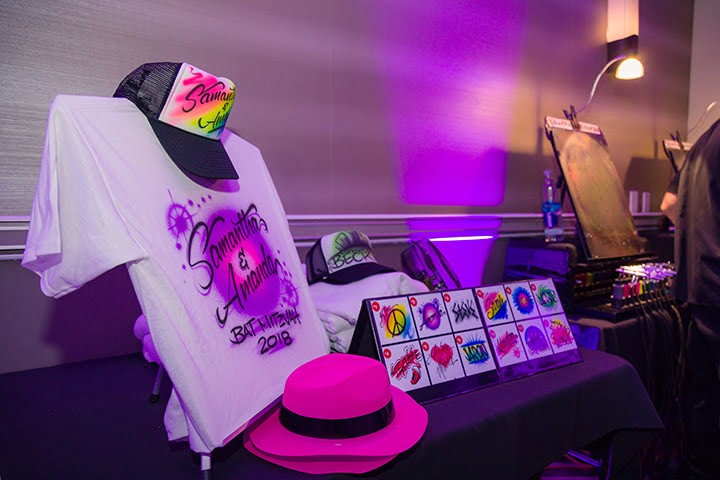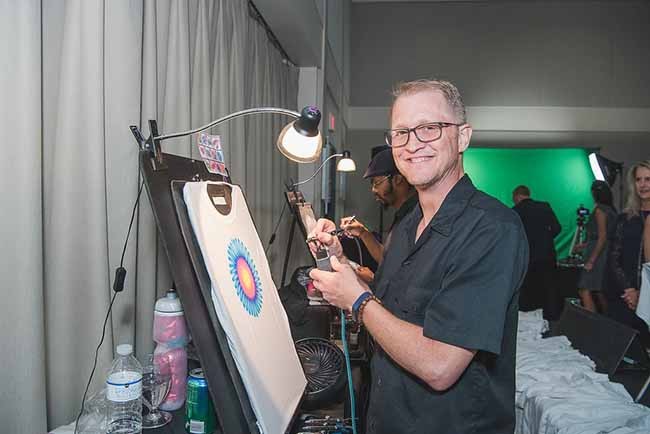 Fun Facts About New Jersey
Fun Facts About New Jersey
Do you know that New Jersey is the third state to enter the union? You probably do, and you might equally know that the State of New Jersey joined the United States on the 18th of December, 1787. You might also know that Henry Hudson stepped off what we now know as the Hudson River to claim more land for the Netherlands in 1609. The land was joined with the State of New York in 1664 when the Brits took over the area, but regained independence with a royal leadership at the head in 1738. What you don't know is that Napoleon Bonaparte might be dead, but his manhood still lives on in New Jersey [1].
During the autopsy of the famous French Conqueror, his privates got detached and kept changing hands until it got to the hands of a urologist from New Jersey some time before 1978. Understanding the importance of Napoleon's manhood, he kept it safe under his bed for up to 30 years in a suitcase. Now, his daughter has inherited the stuff from her old man and has openly turned down offers above $100,000 for the bodiless body part [2]. Just weird, Right? Well New Jersey has so much more in store for you, especially with some amazingly ridiculous rules.
For instance, it is absolutely forbidden, by the law of the state of New Jersey, to plant a tree in the middle of the road. It takes some getting used to the fact that the law would find it necessary to protect the roads from people that would go out of their way to break tar, but how can someone ever get used to the honking? In New Jersey, every motorist must honk before passing another one. We can understand how bike and bicycle owners can fulfill those legal duties, but somehow that law implies that skateboarders are required by the law of the state to honk [3]. Still, New Jersey has a bad reputation of having a lot of terrible drivers, even though they are aware that the law stipulates that people convicted on the ground of drunk-driving lose their rights to use vanity license plates [4].
Salem of the State of Massachusetts might be famous for the witch trials that took place there in 1692, but New Jersey's town of Salem also has its own history of at least dramatic trials too. On 25th of September, 1820, Robert Johnson was put on trial for his poisonous tomatoes. To prove his innocence, and the innocence of his beloved tomatoes, he was forced to eat a basket of the tomatoes while the audience watched in anticipation of his death. As it turns out, the tomatoes were not poisonous after all, and Mr. Robert Johnson did not die [5]. Many must have still thought he used an antidote, but that could just be excessive imagination, or is it?
One killer that we are sure of is the notorious Charles Cullen, a deadly nurse who worked in a hospital in New Jersey and racked up a murder tally numbering up to 400 people looking for treatment. This kept up with the flow of blood in New Jersey as it was the venue for the most number of battles in the entire country during the American Revolution [6].
Another interesting thing to note that while the Statue of Liberty is known to be in the State of New York, the Island it is placed in actually falls within the stated jurisdiction of New jersey's land. The Government of the State has fought for the recognition the State deserves on countless occasions, but that has only resulted in the clarification that only the water around and under the Island belong to New Jersey, the Statue's Island is a property of the state of New York [7].
References
[1] "New Jersey," Wikipedia, [Online]. Available: https://simple.m.wikipedia.org/wiki/New_Jersey. [Accessed 1 12 2019].
[2] "Top 10 Famous Stolen Body Parts," Time, [Online]. Available: http://content.time.com/time/specials/packages/article/0,28804,1988719_1988728_1988695,00.html.
[3] "weird driving laws of new jersey," Drivesafer, [Online]. Available: https://www.drivesafer.com/blog/weird-driving-laws-of-new-jersey/.
[4] "Vehicle registration plates of the United States – Vanity and specialty plates," Wikipedia, [Online]. Available: http://en.wikipedia.org/wiki/Vehicle_registration_plates_of_the_United_States#Vanity_and_specialty_plates.
[5] "Tomatoes Facts," Factsnfacts, [Online]. Available: http://www.factsnfacts.com/food_facts/vegetables_facts/tomatoes_facts/.
[6] "Charles Cullen," Wikipedia, [Online]. Available: http://en.wikipedia.org/wiki/Charles_Cullen.
[7] "Liberty Island – Geography and access," Wikipedia, [Online]. Available: https://en.m.wikipedia.org/wiki/Liberty_Island#Geography_and_access.