Airbrush Virtual Entertainment Everywhere in Nebraska!
Have you been looking for fun virtual event entertainment ideas?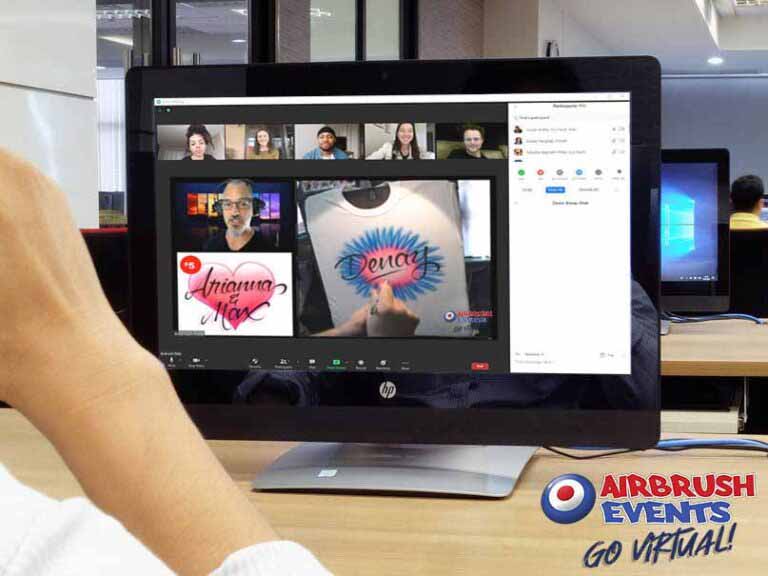 Easily Provide SAFE Entertainment… While Social Distancing!
If you have been looking for fun and engaging virtual event entertainment and an easy way to entertain event guest safely, look no further. By popular demand Airbrush Events entertainment is now available…Virtually Everywhere!
With direct interaction between the audience and the airbrush artist, these experiences offer the excitement of live entertainment from the comfort of home, or from any mobile device.
Airbrush Virtual Events are the perfect way to safely add excitement to any event and give your guest a fun and interactive experience they will remember for years to come!
Click here to learn more...
Do you need live entertainment for a small group gathering or an in-person event? Give us a call, we follow all COVID-19 safety protocols!
Now You Can Hire Airbrush Artist for Events in Nebraska
Call to reserve your airbrush event today!
727-238-7383
Select the Nebraska city closest to where you are having your event
How An Airbrush Event Works
Curious how an airbrush event works? From planning the party to how each of your guests picks their party favor, this short video will guide you through the process of how we work.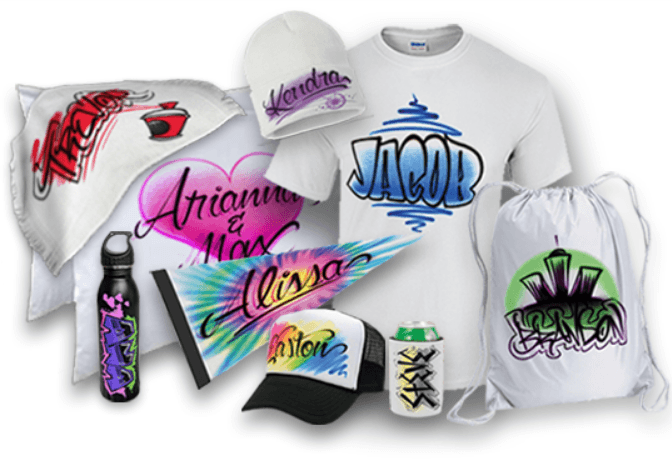 Party Favors Personalized Live At Your Event in Nebraska
T-shirts, beanies, coolies, pendants, draw string bags, hats and more...
Schedule An Event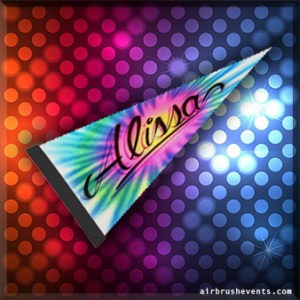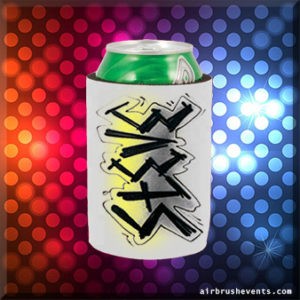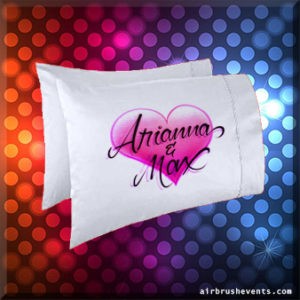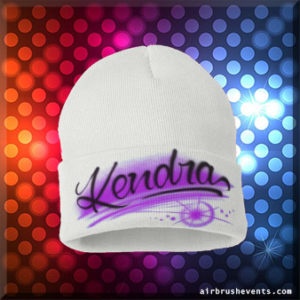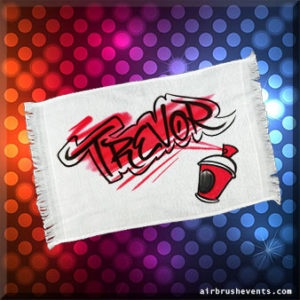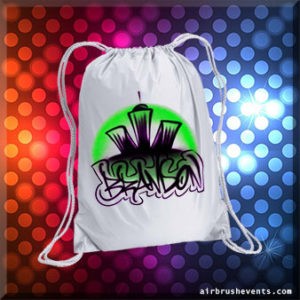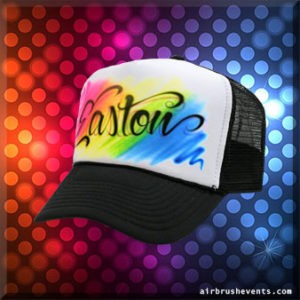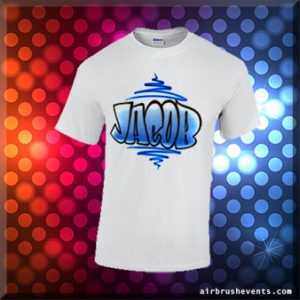 Airbrush Events Specializes in All These Types of Events in Nebraska
Bar/Bat Mitzvah Celebrations
Brand Activation Events
Birthdays & Quinceaneras
Corporate Hosting & Promotion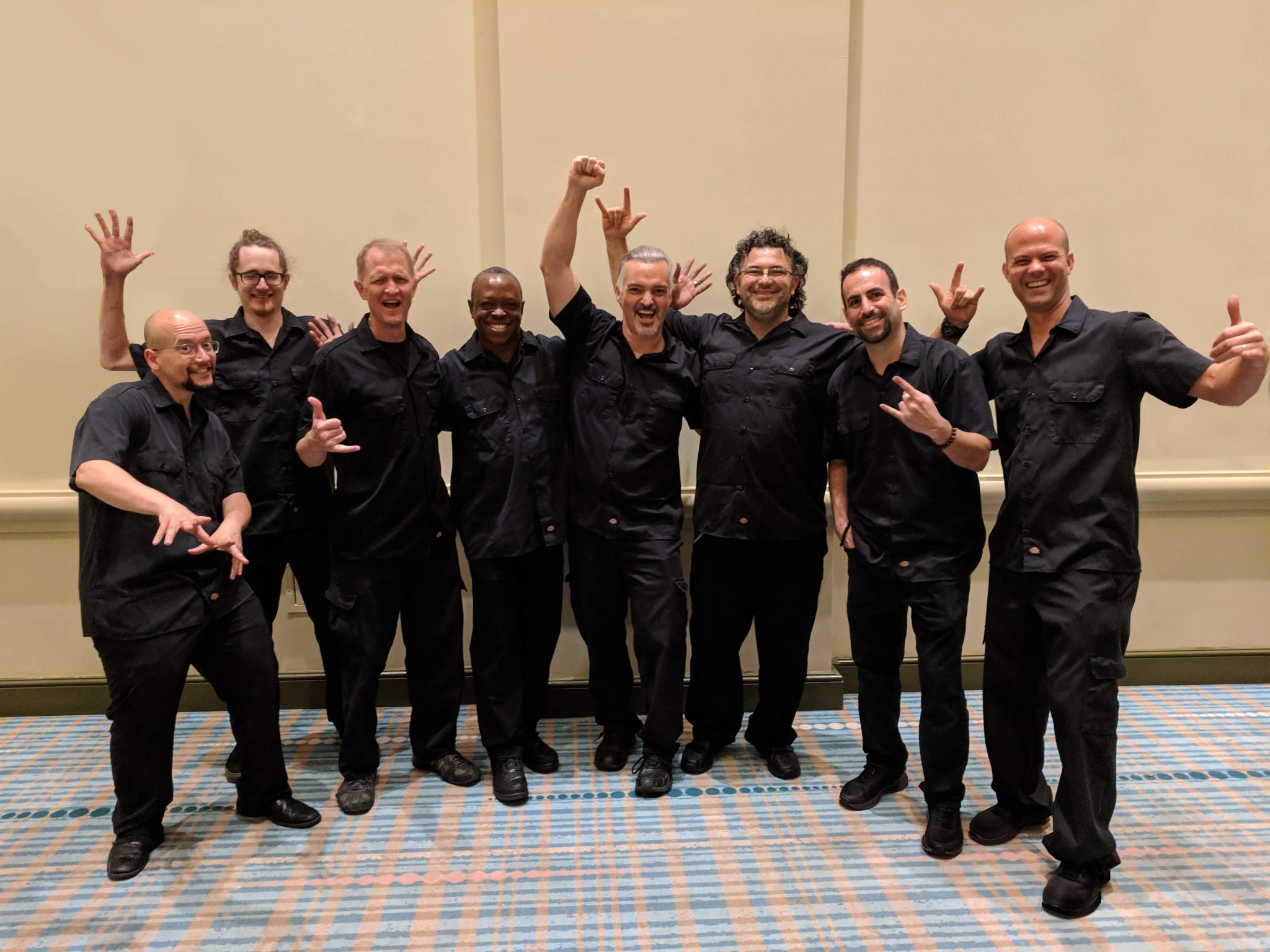 Meet The Airbrush Artist
Airbrush Events is based in West Central Florida. We travel all across the United States providing Airbrush Artist Event Services. Large or small our highly skilled airbrush artist team can handle any size event or promotion.
Schedule An Event
Schedule a Nebraska Airbrush Event Online in 3 Easy Steps!
Contact Us With Your Nebraska Event Details & Choose Your Party Swag
Receive Written Quote and Finalize The Agreement for Your Nebraska Event
Get the Party Started! That's it...
Request A Quote For An Airbrush Event
We have hyped parties for…
What customers are saying about Airbrush Events...

Super Easy

You were fabulous and super easy to work with!
Lora B. Iosa
Weddings By Eventions

Handcrafted Airbrush

Showed up early and was quite busy all night long. Everyone enjoyed their handcrafted airbrushed artwork.
Darren Kasenetz

Booking is Simple

Very friendly, very talented artist. He also listens to what a customer — child or adult — wants to have done. He lets their vision come alive in his work!
Bennett Zamoff
Memories from past events...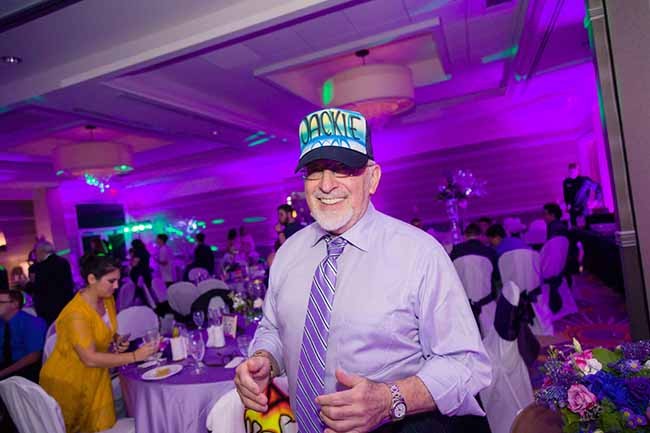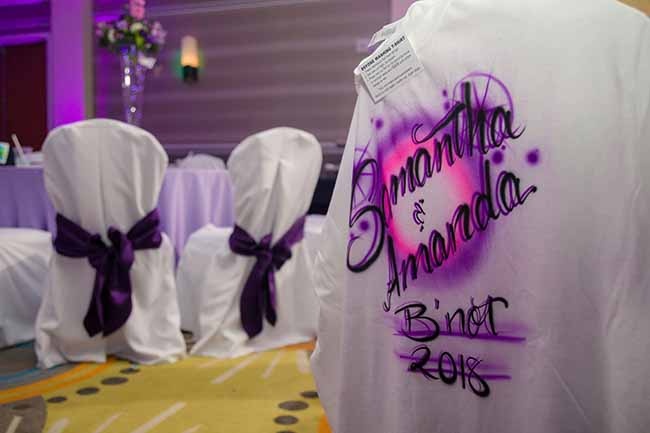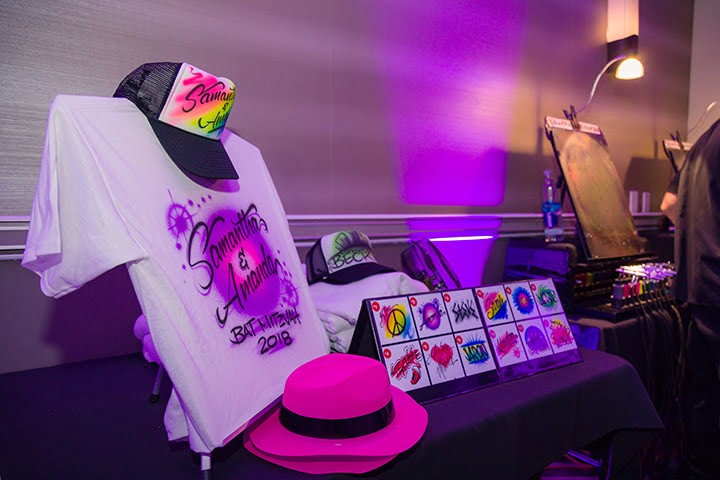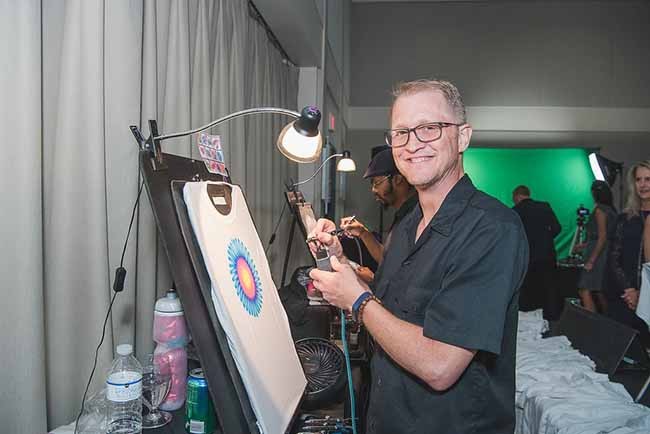 Fun Facts About Nebraska
Fun Facts About Nebraska
"The prairie comes right up to peaceful hamlets and friendly cities and embraces them. Windmills spin beside picture-book red barns. Cattle graze on rich pastures. An upstart breeze ruffles tawny wheat fields". This is how Paul Jordan, Nebraskan native and assistant editor of National Geographic magazine described Nebraska in 1974.
Nebraska hasn't changed much since then. If you're looking for 'bright lights, big city' then steer clear of Nebraska. However, if you are looking to experience life in the slow lane, head on over to the Cornhusker State.
With a population of 1.9 million and a land area of 76,824 square miles, Nebraska is the 16th largest state by land area but 38th largest by population. This gives a population density for Nebraska of 23.8 people per square mile. [1]
The Capital of Nebraska is Lincoln but the largest city is Omaha. Founded in 1856, Lincoln was originally called Lancaster. It was renamed, to Lincoln, on July 29 1869 in commemoration of President Abraham Lincoln. Crowds are not an issue here, as eighty-nine percent of the cities in Nebraska have fewer than 3,000 people. [2]
After the assassination of President Lincoln, a signed certificate appointing Alvin Saunders as the Governor of the territory of Nebraska, was found unfolded in President Lincoln's desk. It is believed this was the last document the President signed before leaving for that fateful night at the theatre. [3]
Early settlers were attracted to Nebraska due to the salt basin. At the time, before refrigeration, meat was preserved in salt. This made salt a sought-after commodity. However, a mixture of attacks by native Plains Indian tribes and difficulties producing and moving the salt saw a rapid decline in the early settlement.
New settlers began to arrive in the great plains of Nebraska, after the passing of the Homestead Act of 1862. The Homestead Act allowed any settler who resided and cultivated the land for a period of 5 years, to claim ownership of 160 acres of free land.
On the site of the first land claim in Nebraska under this Act, sits the Homestead National Historical Park. This can be found 5 miles West of the town of Beatrice. Here you can learn the homestead story at the Homestead Heritage Centre. At the Homestead Education Centre, you can learn more about homesteading "through hands-on arts and crafts, living history demonstrations, real life science experiences, and exploring farm implements". [4]
So, what to do in Nebraska? You could cross visiting America's smallest town off your bucket list. The town of Monowi is run by its only citizen. He is the Mayor, librarian and bar tender.
Visit Toadstool Geological Park and marvel at the rock formations created 45 million years ago when a river ran through the now dry bed. See the fossilized remains of ancient horses, saber-toothed cats, brontotheres, and more.
Spend a night at Fort Robinson State Park, where you can rent a room in the officers' quarters of the old military fort. Learn the rich and varied history of where Sioux Chief Crazy Horse met his death and you can see two mammoths, with tusks still intertwined in combat.
You can have a family day out at Omaha's Henry Doorly zoo and aquarium. Go on a field trip or a sleeping bag safari. Climb the Asian Highlands or visit the Desert Dome. While there experience the 41-foot high and 75-foot wide Lozier Giant Screen Theatre.
In downtown Omaha, housed in the former Union Station, you will find Durham Museum. This museum is dedicated to preserving and displaying the history of the United States' western region. [6]
You can paddle a livestock tank down the river, witness a Native American powwow or visit one of the amusement or water parks Nebraska has to offer.
If you're feeling fit, walk up the 499-step Outcroppings trail to reach Chimney Rock. Make a small-town stop in Dannebrog, Nebraska's Danish Capital.
The Great Plains Territory was home to a number of native tribes for thousands of years before settlers arrived. [5] Visit one of the reservations in Nebraska to learn about their history, tribal culture and monuments.
References
[1] United States Census Bureau (7/1/2019). Quickfacts Nebraska. US Dept of Commerce. Retrieved 2/12/2021. https://www.census.gov/quickfacts/NE
[2] WIKIPEDIA CONTRIBUTORS (2/12/2021). Nebraska. Wikipedia. Retrieved 2/13/2021. https://en.wikipedia.org/wiki/Nebraska
[3] History Nebraska (N.D.). Lincoln's Final Decree. Nebraska.gov. Retrieved 2/14/2021. https://history.nebraska.gov/blog/lincolns-final-decree
[4] National Park Service (1/17/2021). Homestead National Historical Park Nebraska. NPS.gov. Retrieved 2/14/2021. https://www.nps.gov/home/planyourvisit/things-to-do.htm
[5] Nebraska Tourism Commission (N.D.). Nebraska. Visitnebraska.com. Retrieved 2/14/2021.
[6] WIKIPEDIA CONTRIBUTORS (6/3/2020). Durham Museum. Wikipedia. Retrieved 2/14/2021. https://en.wikipedia.org/wiki/Durham_Museum