Airbrush Virtual Entertainment Everywhere in Missouri!
Have you been looking for fun virtual event entertainment ideas?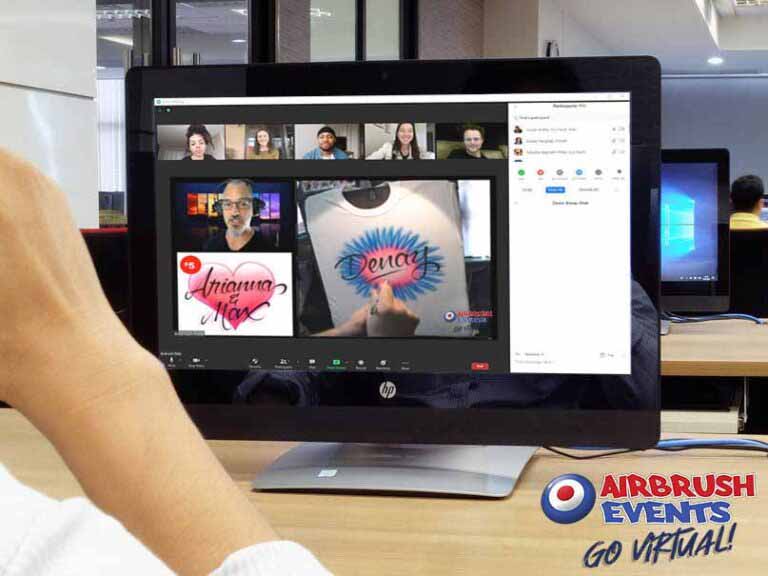 Easily Provide SAFE Entertainment… While Social Distancing!
If you have been looking for fun and engaging virtual event entertainment and an easy way to entertain event guest safely, look no further. By popular demand Airbrush Events entertainment is now available…Virtually Everywhere!
With direct interaction between the audience and the airbrush artist, these experiences offer the excitement of live entertainment from the comfort of home, or from any mobile device.
Airbrush Virtual Events are the perfect way to safely add excitement to any event and give your guest a fun and interactive experience they will remember for years to come!
Click here to learn more...
Do you need live entertainment for a small group gathering or an in-person event? Give us a call, we follow all COVID-19 safety protocols!
Now You Can Hire Airbrush Artist for Events in Missouri
Call to reserve your airbrush event today!
727-238-7383
Select the Missouri city closest to where you are having your event
How An Airbrush Event Works
Curious how an airbrush event works? From planning the party to how each of your guests picks their party favor, this short video will guide you through the process of how we work.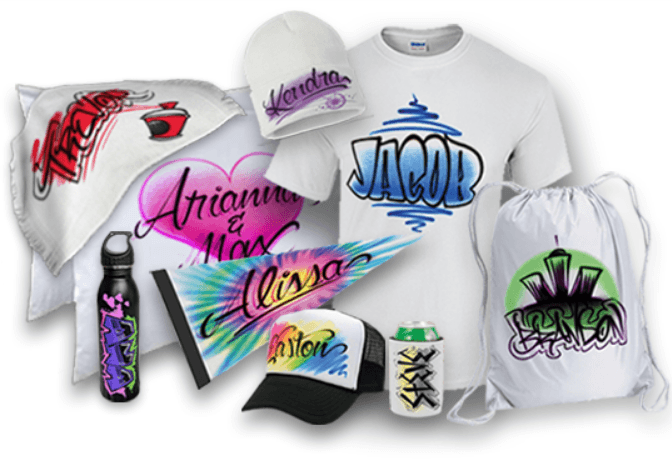 Party Favors Personalized Live At Your Event in Missouri
T-shirts, beanies, coolies, pendants, draw string bags, hats and more...
Schedule An Event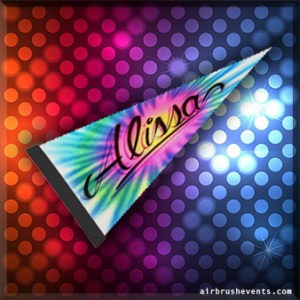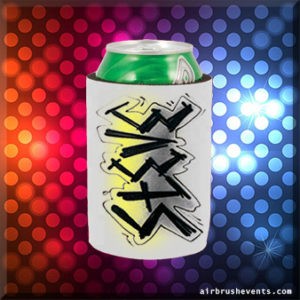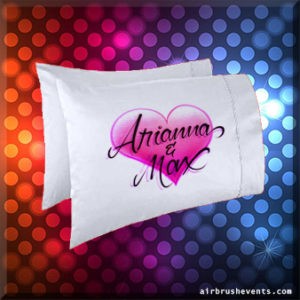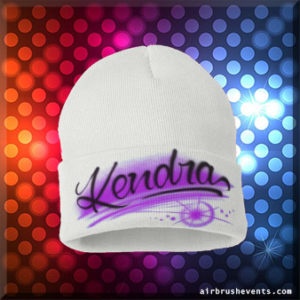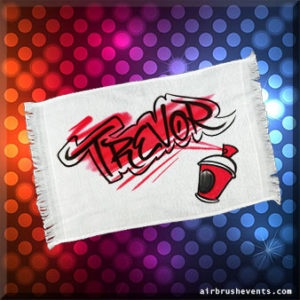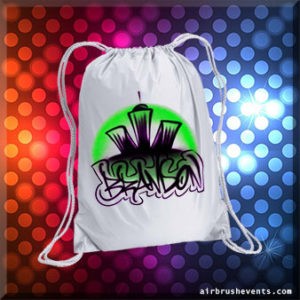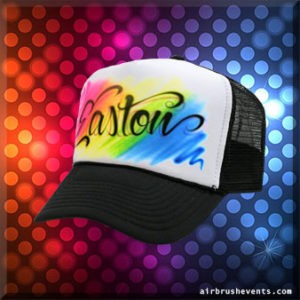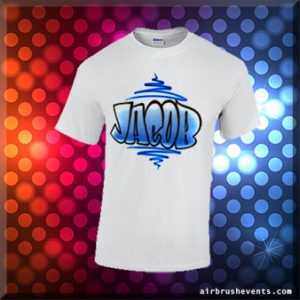 Airbrush Events Specializes in All These Types of Events in Missouri
Bar/Bat Mitzvah Celebrations
Brand Activation Events
Birthdays & Quinceaneras
Corporate Hosting & Promotion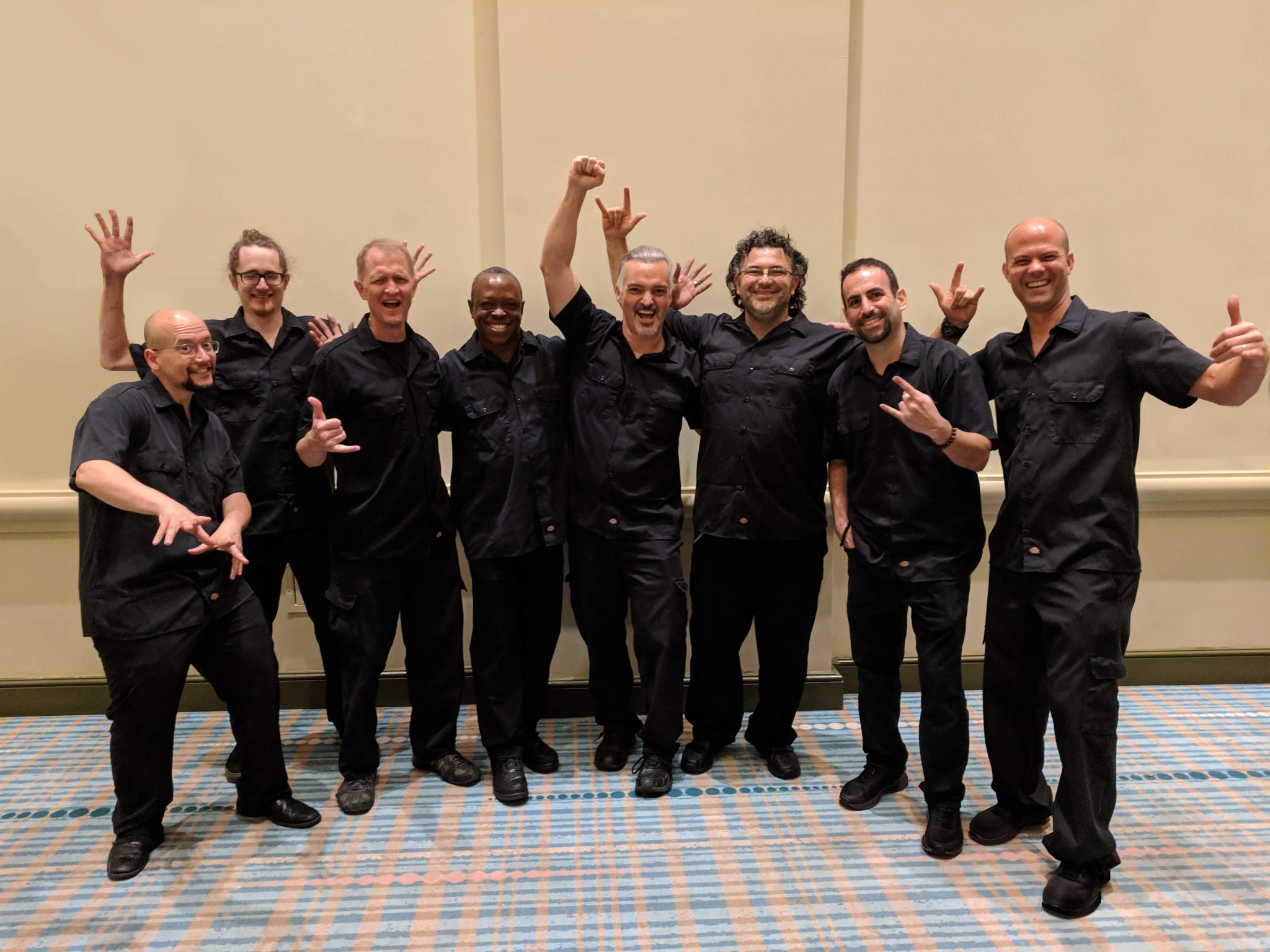 Meet The Airbrush Artist
Airbrush Events is based in West Central Florida. We travel all across the United States providing Airbrush Artist Event Services. Large or small our highly skilled airbrush artist team can handle any size event or promotion.
Schedule An Event
Schedule a Missouri Airbrush Event Online in 3 Easy Steps!
Contact Us With Your Missouri Event Details & Choose Your Party Swag
Receive Written Quote and Finalize The Agreement for Your Missouri Event
Get the Party Started! That's it...
Request A Quote For An Airbrush Event
We have hyped parties for…
What customers are saying about Airbrush Events...

Super Easy

You were fabulous and super easy to work with!
Lora B. Iosa
Weddings By Eventions

Handcrafted Airbrush

Showed up early and was quite busy all night long. Everyone enjoyed their handcrafted airbrushed artwork.
Darren Kasenetz

Booking is Simple

Very friendly, very talented artist. He also listens to what a customer — child or adult — wants to have done. He lets their vision come alive in his work!
Bennett Zamoff
Memories from past events...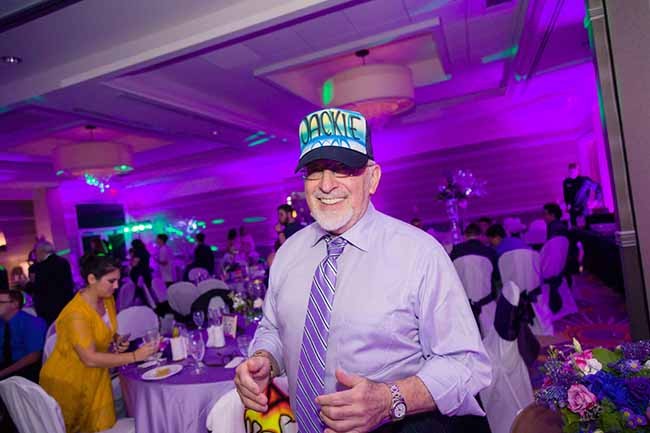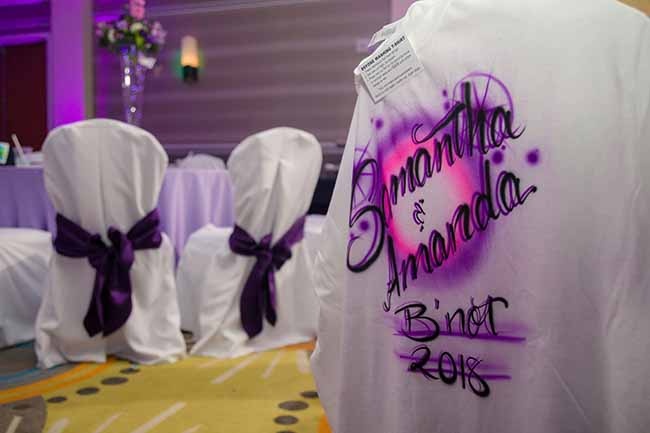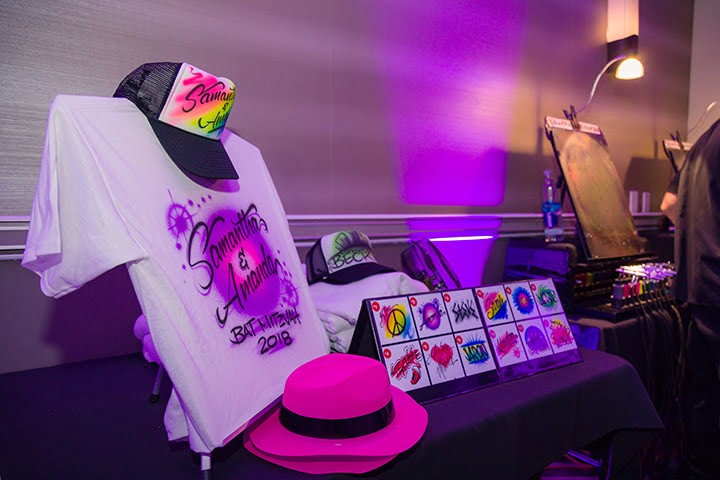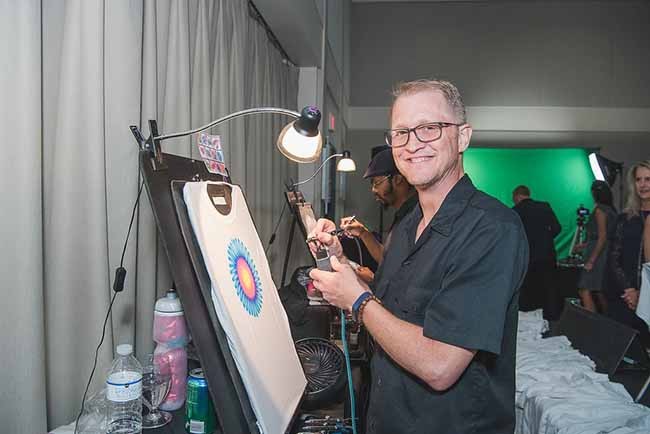 Fun Facts About Missouri
Fun Facts About Missouri
A long time ago in the state of Missouri, 1904 to be exact, an ice-cream store owner ran out of ice cream cups during St. Louis World's fair. Faced with the possibility that he would lose out on the profit from such a large gathering of people, the vendor asked his neighbor, a waffle vendor, for some waffles which he rolled into cups to serve his ice cream, and thus ice cream in waffle cones came into existence [1].
Despite being named after the longest river in the whole of the United States of America, the State of Missouri was actually discovered by Europeans for the first time when Jacques Marquette and Louis Jolliet travelled down the Mississippi River in the year 1673 [2]. Nevertheless, it is no surprise that the State excels in the transportation industry, cleverly exploiting their environment to become the top the list of the makers of transport equipment in the world [3].
The state also excels in writing words, being home to the excellent and revered Mark Twain, and the University of Missouri which was the first higher institution in the world to grant a journalism degree a while after it was opened in 1908 [4] [2]. Exactly a century before the university was opened, Joseph Charles had established the very first newspaper company in Missouri and named it the 'Missouri gazette' [2]. The residents of the States of Missouri and California were the beneficiaries of a unique mail delivery service that started operating 52 years later called the 'Pony Express'. The system of mail delivery relied on horsemen relaying parcels to relief stations that numbered close to 200 across both states. The highlight of this service occurred in march of 1861 when the Pony Express horsemen were charged with delivering Abraham Lincoln's Inaugural Speech to California. Compared to the already impressive 10 days it takes to deliver such a parcel from Nebraska to California, the horsemen crossed the frontier in an unexpected 7.71 days [5].
The 'Mother of the West' has more than 6,000 caves to shelter her residents, thus adding the name 'the cave State' to the list of monikers it has [6]. Maybe if people have stuck to those caves, there would have been less to cry about in 1911, when lightning struck the Missouri State Capital and caused a fire that pulled the entire building to the ground [2]. That incident, however, pales in comparison to the disastrous effect of a cholera outbreak that claimed the lives of more than 4,000 people in St. Louis of the State of Missouri in the year 1849 [2].
Despite being the 21st in the list that ranks the States of the U. S. per geographical area, Missouri is locked on all sides by eight different states, just as much as the State of Tennessee [7]. What attracted the settlement of the Europeans in 1750 was more than its connection to other areas, rather, they were interested in the lead-producing capacity of the State. the material deposit of lead places it as one of the top lead-producing states [3].
Kansas City of Missouri is very famous for a lot of reasons. First, it is widely known as the 'City of Fountains,' boasting fountains that number above 200 – figures only bettered by the city of Rome [8]. It also takes second in the scale of its working train station, as it is home to Union Station which is the second biggest active terminal in the United States [8]. However, it took first when the first museum that was ever dedicated solely to the healing tunes of jazz music and its history was built in Kansas City of Missouri [8].
If you don't believe the facts, then you could have a trace of origin from the 'Show Me State'. a name that was gotten from the delivered speech of a Missouri Congressman, Willard Duncan Vandiver, who insisted that 'thy eloquence neither convinces me nor satisfies me. I am from Missouri, you have got to show me' [9].
References
[1] "Ice-cream cone," America's Library, [Online]. Available: http://www.americaslibrary.gov/es/mo/es_mo_cone_1.html. [Accessed 30 11 2019].
[2] "Missouri History," [Online]. Available: https://www.sos.mo.gov/archives/history/timeline/timeline1.asp. [Accessed 30 11 2019].
[3] "Missouri," Infoplease, [Online]. Available: https://www.infoplease.com/us/states/missouri.
[4] "Journalism," University of Missouri, [Online]. Available: https://missouri.edu/about/history/journalism.php.
[5] "10 things you may not know about the pony express," History.com, [Online]. Available: https://www.history.com/news/10-things-you-may-not-know-about-the-pony-express.
[6]
[7] "Missouri," Wikipedia, [Online]. Available: https://en.wikipedia.org/wiki/Missouri.
[8] "About Kansas City," Mayor of Kansas City, [Online]. Available: http://kcmayor.org/about-kc.
[9] "Missouri," theFACTfile, [Online]. Available: http://thefactfile.org/missouri-facts/. [Accessed 16 November 2019].