Airbrush Virtual Entertainment Everywhere in Mississippi!
Have you been looking for fun virtual event entertainment ideas?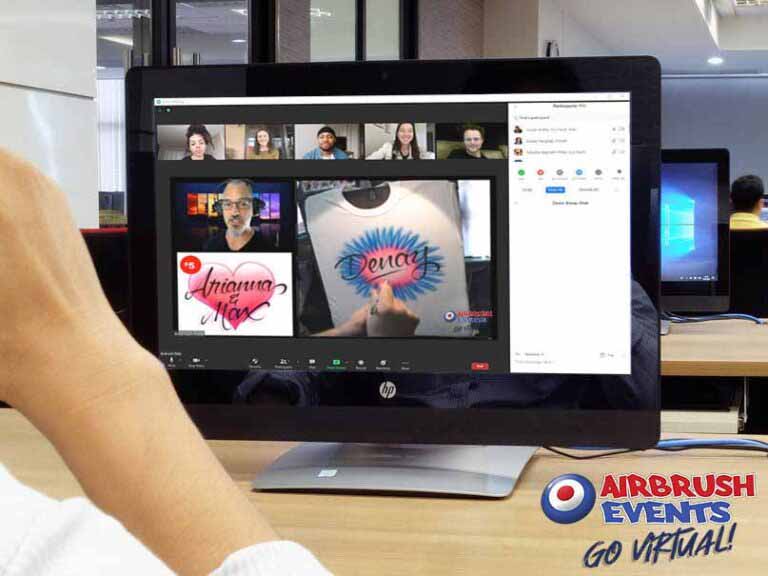 Easily Provide SAFE Entertainment… While Social Distancing!
If you have been looking for fun and engaging virtual event entertainment and an easy way to entertain event guest safely, look no further. By popular demand Airbrush Events entertainment is now available…Virtually Everywhere!
With direct interaction between the audience and the airbrush artist, these experiences offer the excitement of live entertainment from the comfort of home, or from any mobile device.
Airbrush Virtual Events are the perfect way to safely add excitement to any event and give your guest a fun and interactive experience they will remember for years to come!
Click here to learn more...
Do you need live entertainment for a small group gathering or an in-person event? Give us a call, we follow all COVID-19 safety protocols!
Now You Can Hire Airbrush Artist for Events in Mississippi
Call to reserve your airbrush event today!
727-238-7383
Select the Mississippi city closest to where you are having your event
How An Airbrush Event Works
Curious how an airbrush event works? From planning the party to how each of your guests picks their party favor, this short video will guide you through the process of how we work.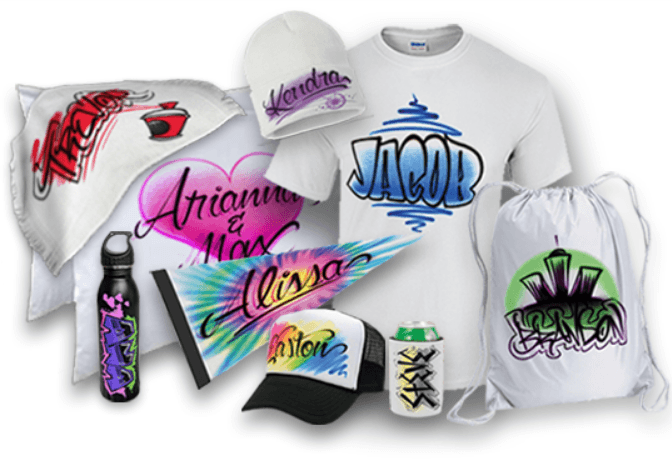 Party Favors Personalized Live At Your Event in Mississippi
T-shirts, beanies, coolies, pendants, draw string bags, hats and more...
Schedule An Event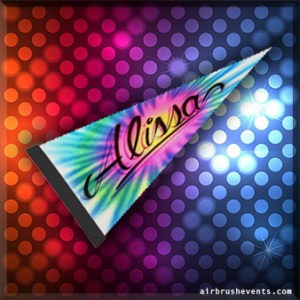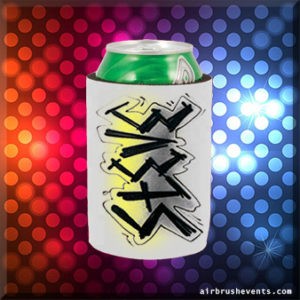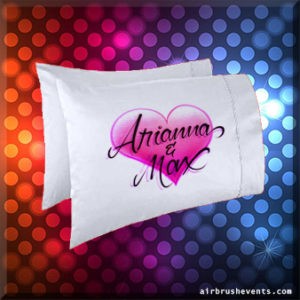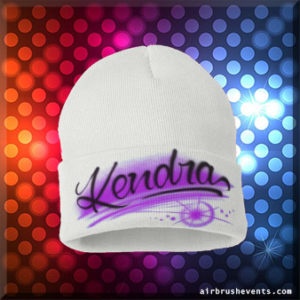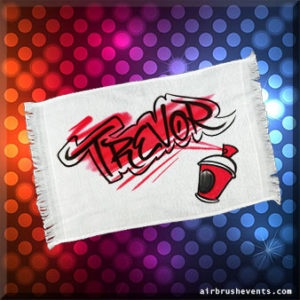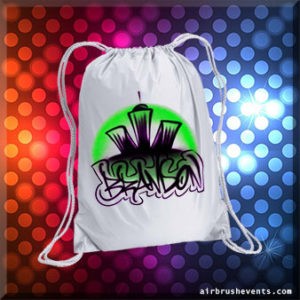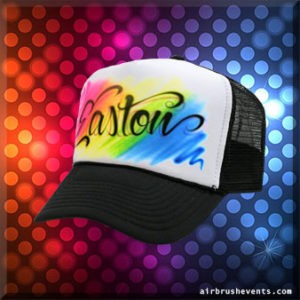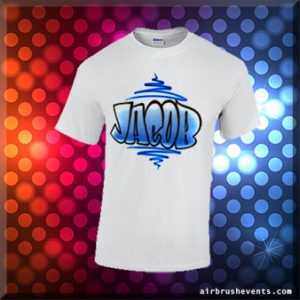 Airbrush Events Specializes in All These Types of Events in Mississippi
Bar/Bat Mitzvah Celebrations
Brand Activation Events
Birthdays & Quinceaneras
Corporate Hosting & Promotion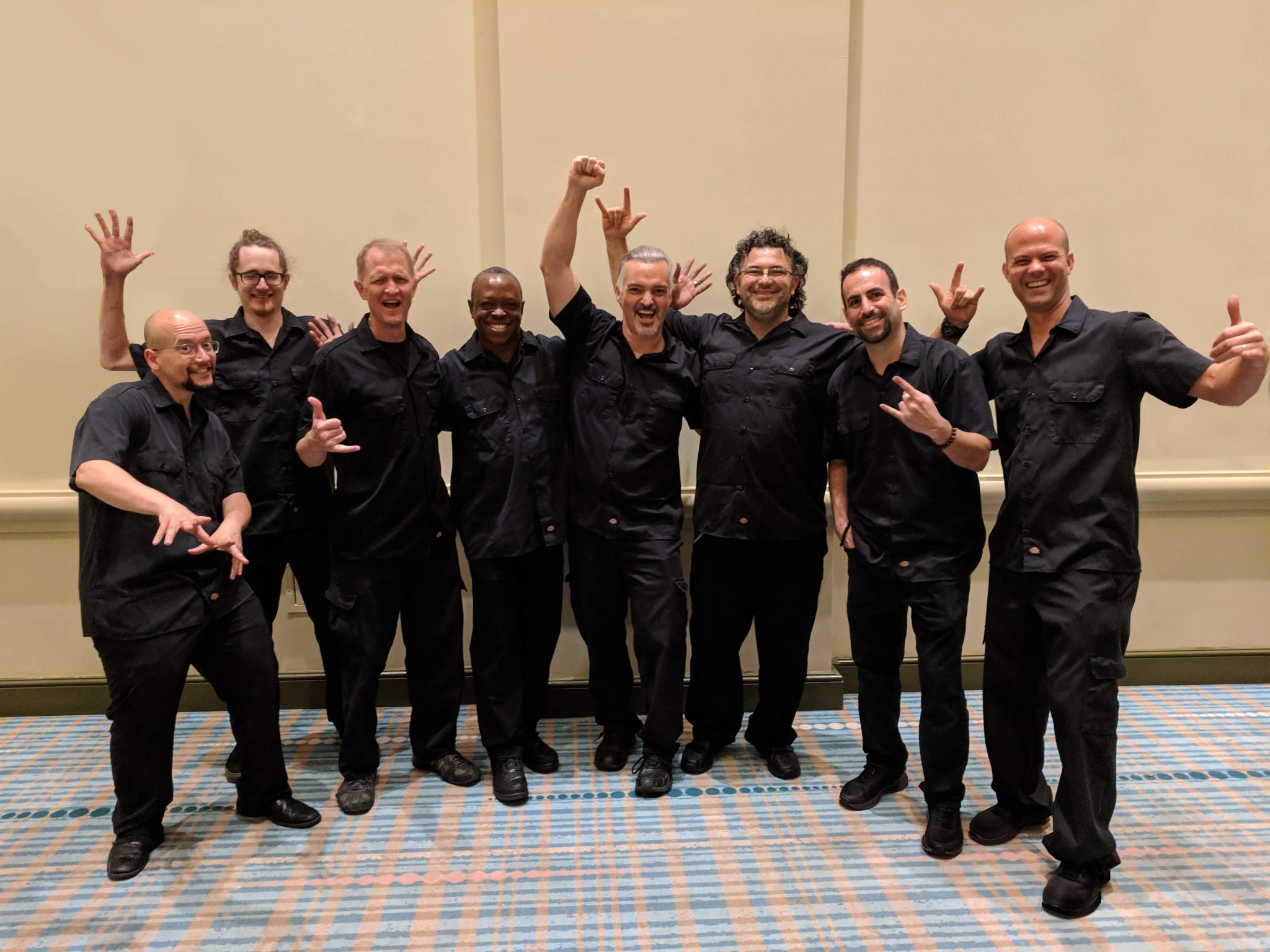 Meet The Airbrush Artist
Airbrush Events is based in West Central Florida. We travel all across the United States providing Airbrush Artist Event Services. Large or small our highly skilled airbrush artist team can handle any size event or promotion.
Schedule An Event
Schedule a Mississippi Airbrush Event Online in 3 Easy Steps!
Contact Us With Your Mississippi Event Details & Choose Your Party Swag
Receive Written Quote and Finalize The Agreement for Your Mississippi Event
Get the Party Started! That's it...
Request A Quote For An Airbrush Event
We have hyped parties for…
What customers are saying about Airbrush Events...

Super Easy

You were fabulous and super easy to work with!
Lora B. Iosa
Weddings By Eventions

Handcrafted Airbrush

Showed up early and was quite busy all night long. Everyone enjoyed their handcrafted airbrushed artwork.
Darren Kasenetz

Booking is Simple

Very friendly, very talented artist. He also listens to what a customer — child or adult — wants to have done. He lets their vision come alive in his work!
Bennett Zamoff
Memories from past events...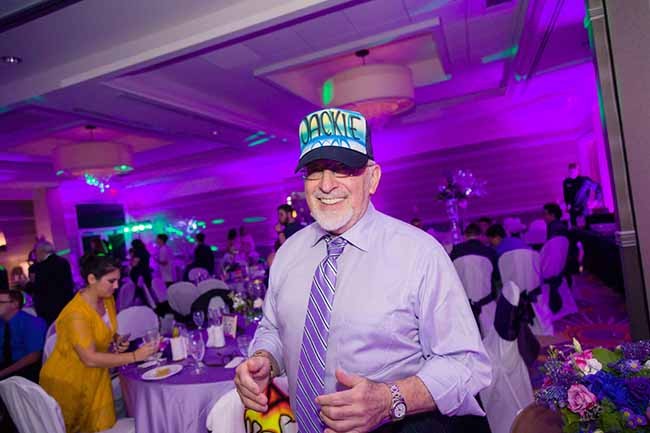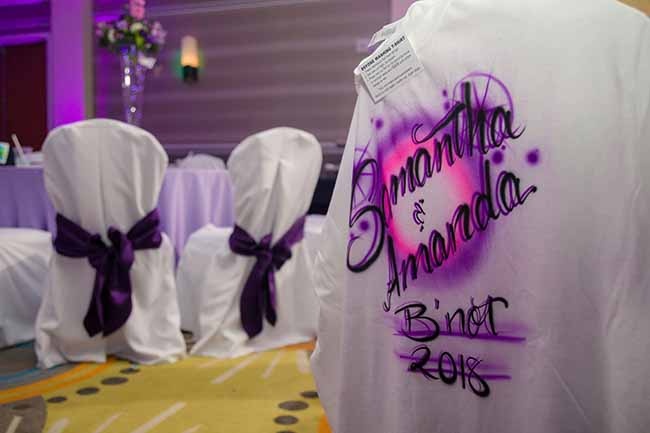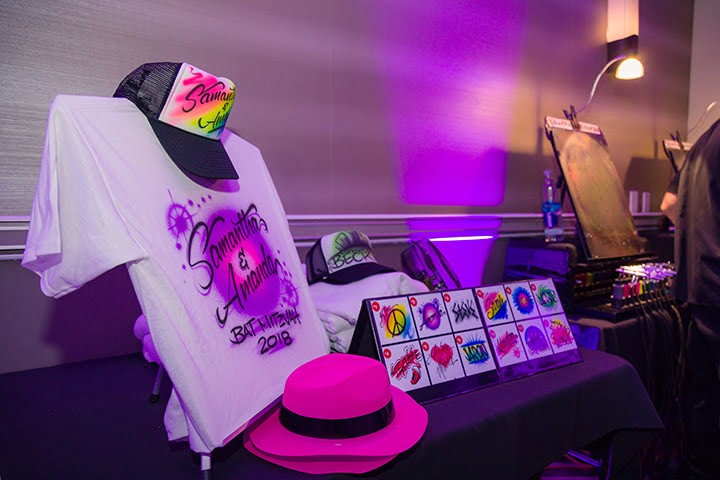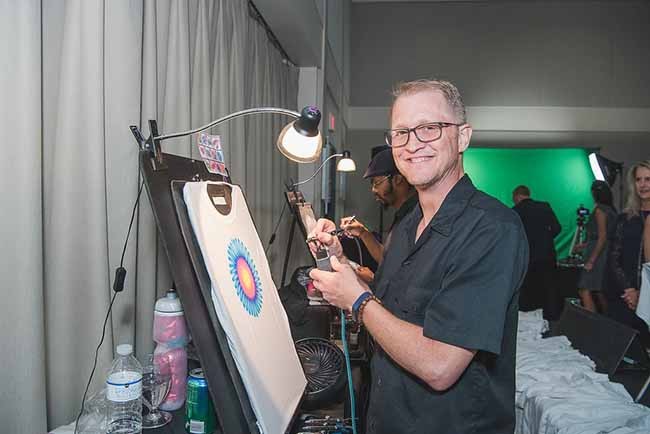 Fun Facts About Mississippi
Fun Facts About Mississippi
"The Mississippi River will always have its own way; no engineering skill can persuade it to do otherwise…" a quote by Mark Twain in Eruption.
The name "Mississippi" comes from the Ojibwe Indians, who called the river "Messipi" or "Mee-zee-see-bee," which means "Big River" or "Father of Waters.". [1]
In 1695, the French explorer Robert Cavelier Sieur de la Salle used the name of the river on his map to denote the general area.
When Mississippi joined the Union as the 20th state in 1817, it took its name from the river and such maps.
When you include the Missouri river tributary, the Mississippi is the third longest river system in the world. As the third largest watershed in the world it "drains all or parts of 31 states and 2 Canadian provinces. It is the dominant watershed in North America, and drains 41% of the continental United States." [1]
Mississippi has a population of 2.9 million (2019) and a land area of 49,923 square miles, making it the 32nd largest state by land area and 34th largest by population. Its land area is approximately the same size as Greece or North Korea. [2]
With 9 National Parks [3] and 24 State Parks, both inland and coastal, Mississippi offers an incredible array of outdoor activities. From the white sandy beaches of the Gulf Islands to the scenic hikes along Natchez Trace. Whether you are looking for; fishing, hunting, camping, hiking, boating or just a leisurely drive through incredible scenery, Mississippi can offer it all.
As the Mississippi Delta was the birthplace of Blues music, it's no surprise when you look up 'blues musicians from Mississippi' in Wikipedia you find an incredible 201 pages. [4] It includes such giants as; Robert Leroy Johnson, the 'King of Blues' B.B. King, John Lee Hooker, Muddy Waters and Howlin' Wolf … to name just a few.
You will find museums all around Mississippi, many devoted to music. You can visit the Elvis Presley Birthplace Museum in Tupelo or the B.B. King museum in Indianola. There's the Grammy museum in Cleveland, the Delta Blues museum in Clarksdale and the Mississippi Arts and Entertainment Experience in Meridian.
If music doesn't excite you, how about a visit to the Mississippi Civil Rights Museum or the Museum of Mississippi History, both in the state capital of Jackson. Jackson also offers the Mississippi Museum of Art. If you're looking for something more lighthearted, head to the Leland Chamber of Commerce which houses the Birthplace of Kermit the Frog Museum.
Do you think of New Orleans when you hear the words root beer? Root beer was invented by chemist Edward Charles Edmond Barq. While Barq was a native of New Orleans, he spent his summers in Biloxi Mississippi. This is where root beer was first bottled in 1898, at the Biloxi Artesian Bottling Works. [5]
Within the Gulf Coast Complex you can find the Mississippi Sandhill Crane National Wildlife Refuge. This is the only wild home left in the world of the Mississippi Sandhill Crane. There are now only around 100 cranes remaining, making them critically endangered. [6]
What to see in Mississippi? Head down to the Mississippi Coast and hop on a ferry to visit Fort Massachusetts on Ship Island.
At the Cedar Hill Cemetery in Vicksburg, you can find an unusual grave. Old Douglas the camel, who served with the 43rd Mississippi Infantry during the Civil War is buried there.
In Desoto Country you can visit the largest Bonsai nursery in the United States. russel's Bonsai has more than 175,000 square feet of greenhouse space.
Lose to Foxworth, Mississippi, you will find Red Bluff. More commonly known as the "Little Grand Canyon". This rapidly eroding canyon takes its name from the red clay. If you're going to hike through the canyon be sure to wear old clothes, the red soil stains everything orange.
References
[1] National Park Service (2008). River Facts. NPS.gov. Retrieved 1/26/2021. https://www.nps.gov/miss/learn/education/upload/brjfact.pdf
[2] US Census Bureau (2019). QuickFacts Mississippi. Census.gov. Retrieved 1/26/2021.
[3] National Park Service (ND). Mississippi. NPS.gov. Retrieved 1/26/2021. https://www.nps.gov/state/ms/index.htm
[4] WIKIPEDIA CONTRIBUTORS (4/5/2020). Category: Blues musicians from Mississippi. Wikipedia. Retrieved 1/28/2021. https://en.wikipedia.org/wiki/Category:Blues_musicians_from_Mississippi
[5] Margaret T McGehee – Centre for Study of Southern Culture (7/10/2017). Barq's Root Beer. Mississippi Encyclopedia. Retrieved 1/29/202. https://mississippiencyclopedia.org/entries/barqs-root-beer/
[6] US Fish & Wildlife Service (11/21/2014). Mississippi Sandhill Crane. FWS.gov. Retrieved 1/30/2021. https://www.fws.gov/refuge/Mississippi_Sandhill_Crane/wildlife_and_habitat/mississippi_sandhill_crane.html