Airbrush Virtual Entertainment Everywhere in Maine!
Have you been looking for fun virtual event entertainment ideas?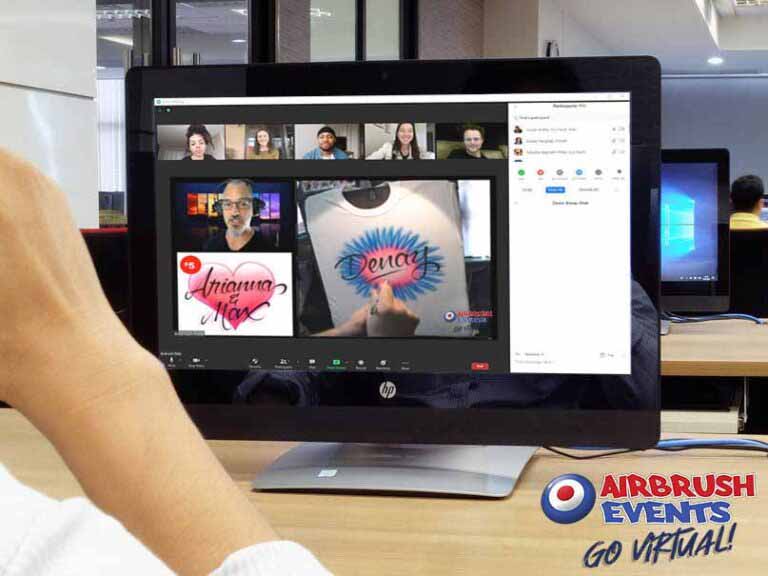 Easily Provide SAFE Entertainment… While Social Distancing!
If you have been looking for fun and engaging virtual event entertainment and an easy way to entertain event guest safely, look no further. By popular demand Airbrush Events entertainment is now available…Virtually Everywhere!
With direct interaction between the audience and the airbrush artist, these experiences offer the excitement of live entertainment from the comfort of home, or from any mobile device.
Airbrush Virtual Events are the perfect way to safely add excitement to any event and give your guest a fun and interactive experience they will remember for years to come!
Click here to learn more...
Do you need live entertainment for a small group gathering or an in-person event? Give us a call, we follow all COVID-19 safety protocols!
Now You Can Hire Airbrush Artist for Events in Maine
Call to reserve your airbrush event today!
727-238-7383
Select the Maine city closest to where you are having your event
How An Airbrush Event Works
Curious how an airbrush event works? From planning the party to how each of your guests picks their party favor, this short video will guide you through the process of how we work.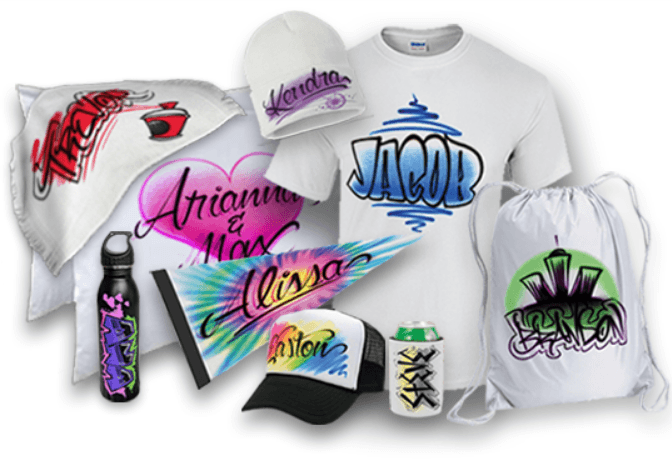 Party Favors Personalized Live At Your Event in Maine
T-shirts, beanies, coolies, pendants, draw string bags, hats and more...
Schedule An Event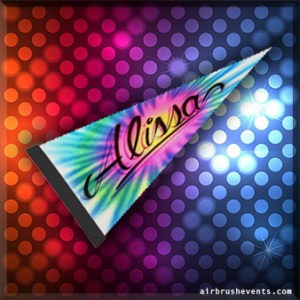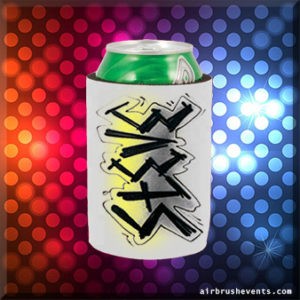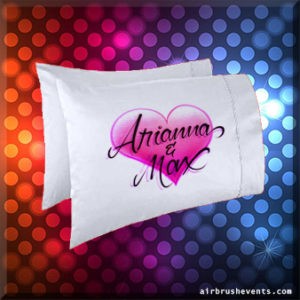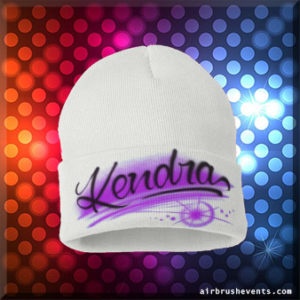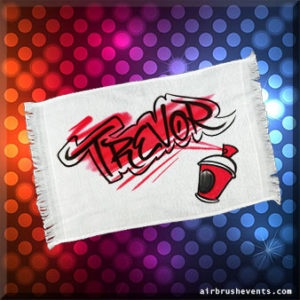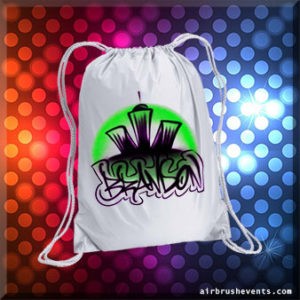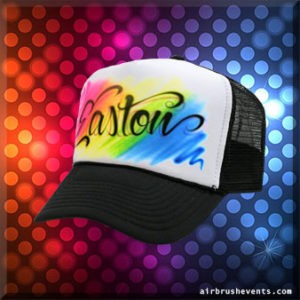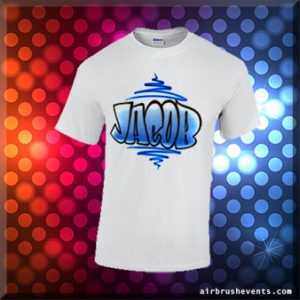 Airbrush Events Specializes in All These Types of Events in Maine
Bar/Bat Mitzvah Celebrations
Brand Activation Events
Birthdays & Quinceaneras
Corporate Hosting & Promotion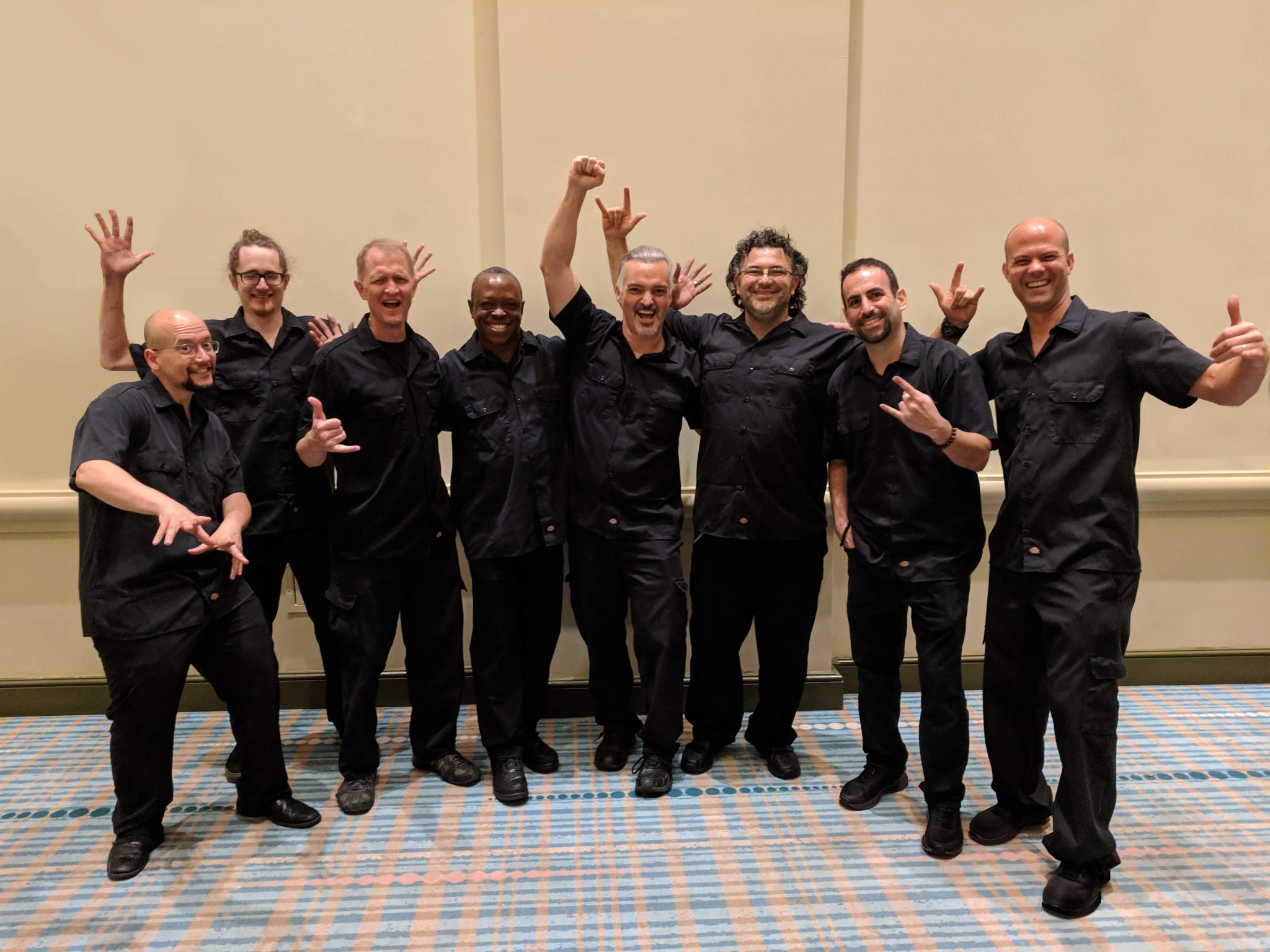 Meet The Airbrush Artist
Airbrush Events is based in West Central Florida. We travel all across the United States providing Airbrush Artist Event Services. Large or small our highly skilled airbrush artist team can handle any size event or promotion.
Schedule An Event
Schedule a Maine Airbrush Event Online in 3 Easy Steps!
Contact Us With Your Maine Event Details & Choose Your Party Swag
Receive Written Quote and Finalize The Agreement for Your Maine Event
Get the Party Started! That's it...
Request A Quote For An Airbrush Event
We have hyped parties for…
What customers are saying about Airbrush Events...

Super Easy

You were fabulous and super easy to work with!
Lora B. Iosa
Weddings By Eventions

Handcrafted Airbrush

Showed up early and was quite busy all night long. Everyone enjoyed their handcrafted airbrushed artwork.
Darren Kasenetz

Booking is Simple

Very friendly, very talented artist. He also listens to what a customer — child or adult — wants to have done. He lets their vision come alive in his work!
Bennett Zamoff
Memories from past events...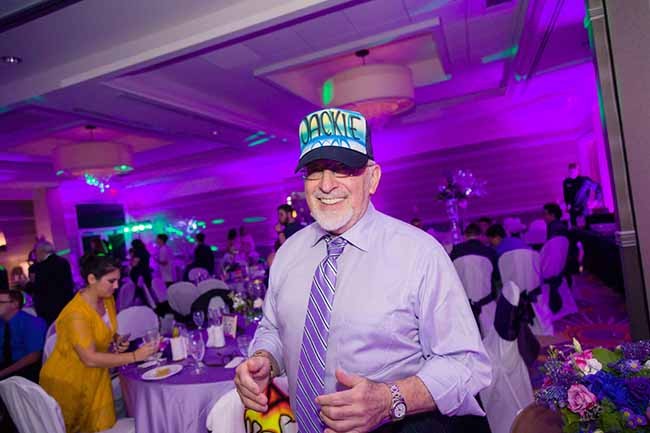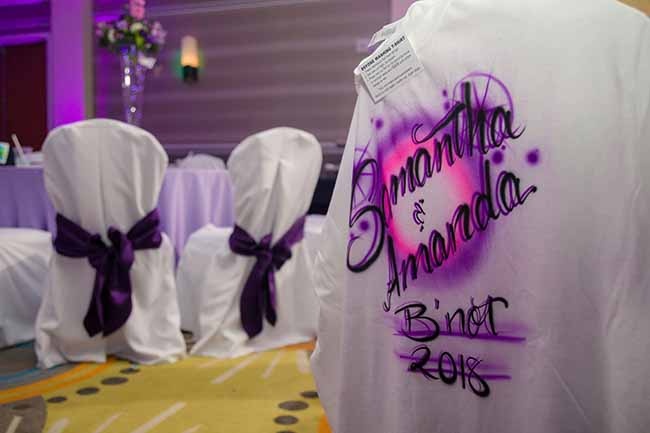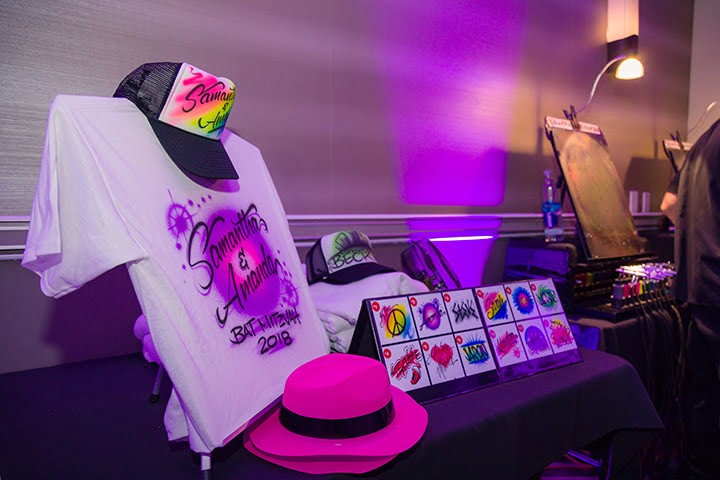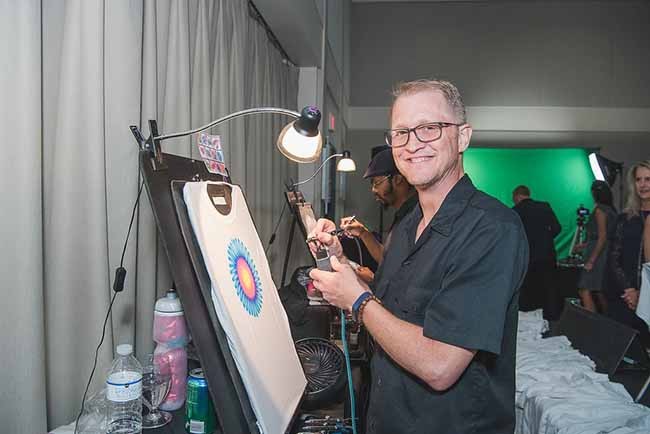 Fun Facts About Maine
Fun Facts About Maine
Life is different in Maine, the cities look like towns, the houses are vintage-themed and nature gets right in your face. Being the location where the British first tried to adopt as their base, it's all very, English. Yet, the state almost extends more than all the New England states joined together. Interestingly, even all this landmass, Maine is the only state that is bordered by only one state, New Hampshire [1]. The city located at the extreme east of the United States of America, Eastport, also happens to fall within the territories of Maine [2].
A more interesting subject, though, is the beauty of the paradise called Maine. The Autumn, Spring and Winter seasons really bring out the charm of a state also called the 'Vacation State'. The State has 542,629 acres of forest parks that take advantage of the beautiful forests that have become the set for countless Hollywood movies. The Jewel in this crown of natural resources, is the Acadia National Park, the seventh most visited national park in America [3]. The wealth of forests is also used for other functional reasons, since the first sawmill in the United States of America was established in York, Maine. Additionally, 90% of toothpicks used in America are manufactured and supplied from Maine [4].
The coastlands are something to behold too, as any of the 60 lighthouses standing atop jagged rocks make up quite the scenery in a state that is reported to have more than 6,000 lakes and ponds. From these water sources, Maine produces 90% of the lobsters eaten and processed in the country. Also, only 1% of the blueberries used in the entire country can be assumed to not come from Maines [5].
Of course, Maine is not immune to the crazy laws that exists in the constitution of all the states in the US. It is considered illegal in Maine's capital city, Augusta, to play the violin while taking a walk down the road. In Waterford, blowing your nose is a no-no, and the legislators deemed it necessary in Rumford, for some reason, to specify that it was illegal for tenants to bite his/her landowner. In Biddeford, gambling at airports is a big crime, but that shouldn't matter much, since maximum amount of money gamblers are allowed by law to win is exactly $3. If you feel all these are pointless, then think about the fact that it is considered illegal to walk off an airplane flying in Maine's skies [6]. Nobody in their right minds would want to do that!
The 'Pine tree State's' official flower is, the pine cone. And on a completely unrelated note, the ruling class promise almost 3 acres of land in you can create a business that employs up to 25 people after five years without going bankrupt. The party game, Cards Against Humanity, is known for many things, but many people don't know that the creators made the conscious decision to buy an Island in Maine, and name it Hawaii [7].
Maine also has the highest percentage of Caucasian citizens in America [8]. And again, on a completely unrelated note, the State of Maine is one of two locations in the United States that you can rely on texting 911 in emergency situations. No that there'll be much a need to anyway, since Maines has not recorded any cases of poisonous spiders in the last few decades. Although Maine's official have a signage headache, as the 'Katie Crotch Road' sign disappears every year, for obvious reasons. To remedy the situation, there has been movements favoring a change, but it has all come to naught, since nobody even knows who put up the sign [9]. I am very sure that you now agree with me that Maine is a beautiful strange place. Indeed, Life is different in Maine.
References
[1] "Maine," Wikipedia, [Online]. Available: https://en.wikipedia.org/wiki/Maine. [Accessed 20 November 2019].
[2] "Facts about Maine that are too Interesting to ignore," UStravelia, [Online]. Available: UStravelia.com/interesting-facts-about-maine. [Accessed 19 November 2019].
[3] "Most Visited Parks in USA," National Geographic, [Online]. Available: http://www.nationalgeographic.com/travel/national-parks/most-visited-parks-photos/. [Accessed 19 November 2019].
[4] "10 Interesting Facts about Toothpicks!," Sunshine Products, 18 August 2009. [Online]. Available: www.sunshineproductusa.com. [Accessed 20 November 2019].
[5] "Maine's lobster catch, value grew last year, officials," [Online]. Available: www.bostonherald.com/2019/01/maines-lobster-haul-reached-second-highest-value-on-record/.
[6] "Weird laws in Maine and Beyond," b985.fm, [Online]. Available: http://b985.fm/weird-laws-in-maine-and-beyond/. [Accessed 20 November 2019].
[7] Pressherald, [Online]. Available: http://pressherald/2014/12/24/game-maker-cards-against-humanity-buys-remote-maine-island-and-changes-its-name-to-hawaii-2/. [Accessed 19 November 2019].
[8] "Demography of the United States," Wikipedia, [Online]. Available: http://wikipedia.org/wiki/Demography_of_the_United_States_. [Accessed 16 November 2019].
[9] Centralmaine, [Online]. Available: www.centralmaine.com/2012/03/10/embdenorigin-of-katie-crotch-roads-name-a-mystery_2012-03-09/. [Accessed 20 November 2019].