Airbrush Virtual Entertainment Everywhere in Louisiana!
Have you been looking for fun virtual event entertainment ideas?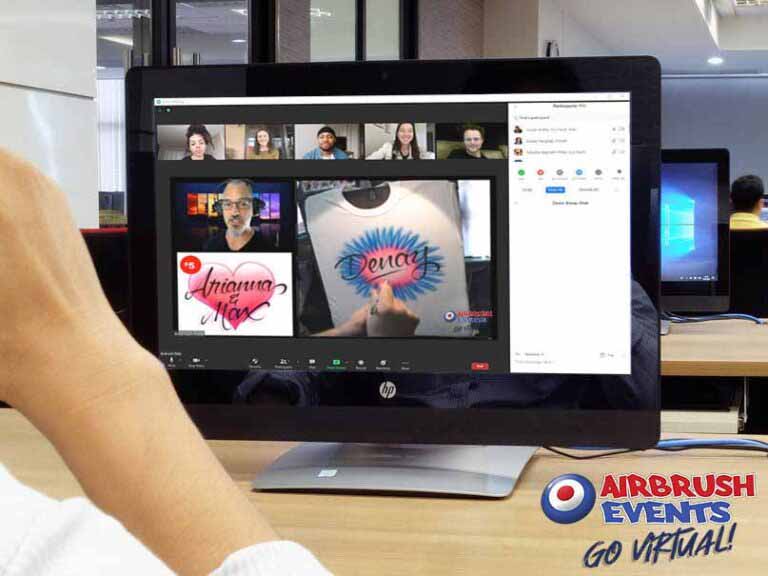 Easily Provide SAFE Entertainment… While Social Distancing!
If you have been looking for fun and engaging virtual event entertainment and an easy way to entertain event guest safely, look no further. By popular demand Airbrush Events entertainment is now available…Virtually Everywhere!
With direct interaction between the audience and the airbrush artist, these experiences offer the excitement of live entertainment from the comfort of home, or from any mobile device.
Airbrush Virtual Events are the perfect way to safely add excitement to any event and give your guest a fun and interactive experience they will remember for years to come!
Click here to learn more...
Do you need live entertainment for a small group gathering or an in-person event? Give us a call, we follow all COVID-19 safety protocols!
Now You Can Hire Airbrush Artist for Events in Louisiana
Call to reserve your airbrush event today!
727-238-7383
Select the Louisiana city closest to where you are having your event
How An Airbrush Event Works
Curious how an airbrush event works? From planning the party to how each of your guests picks their party favor, this short video will guide you through the process of how we work.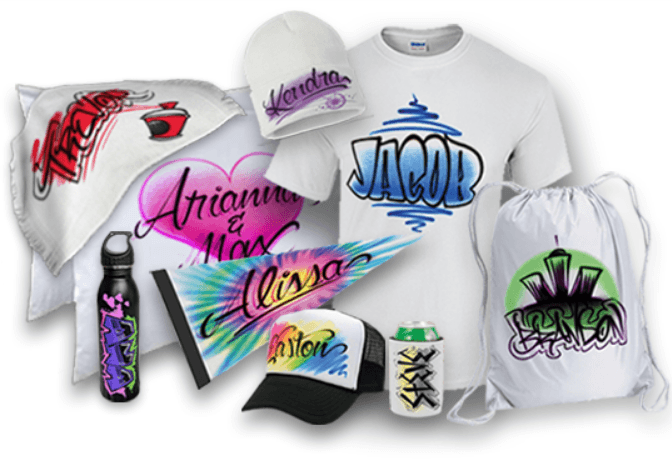 Party Favors Personalized Live At Your Event in Louisiana
T-shirts, beanies, coolies, pendants, draw string bags, hats and more...
Schedule An Event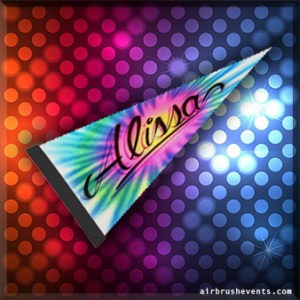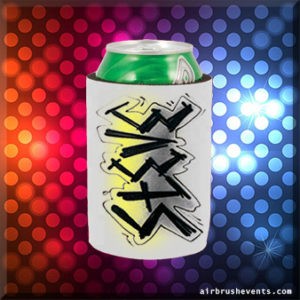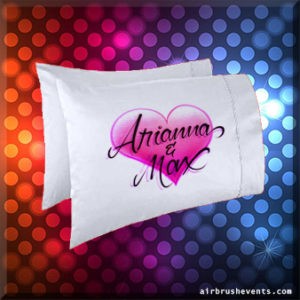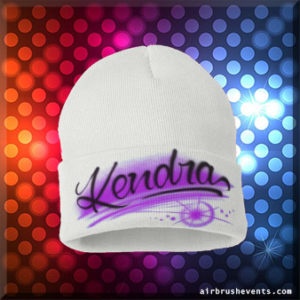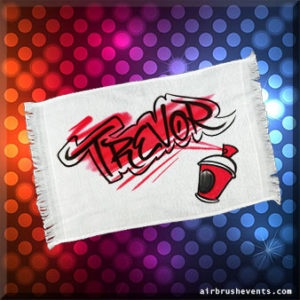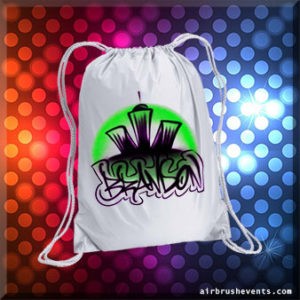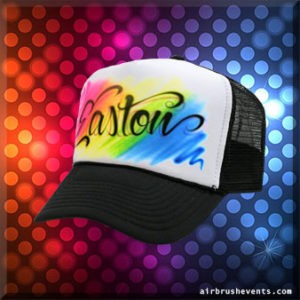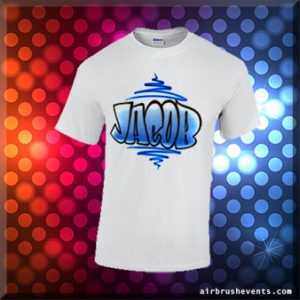 Airbrush Events Specializes in All These Types of Events in Louisiana
Bar/Bat Mitzvah Celebrations
Brand Activation Events
Birthdays & Quinceaneras
Corporate Hosting & Promotion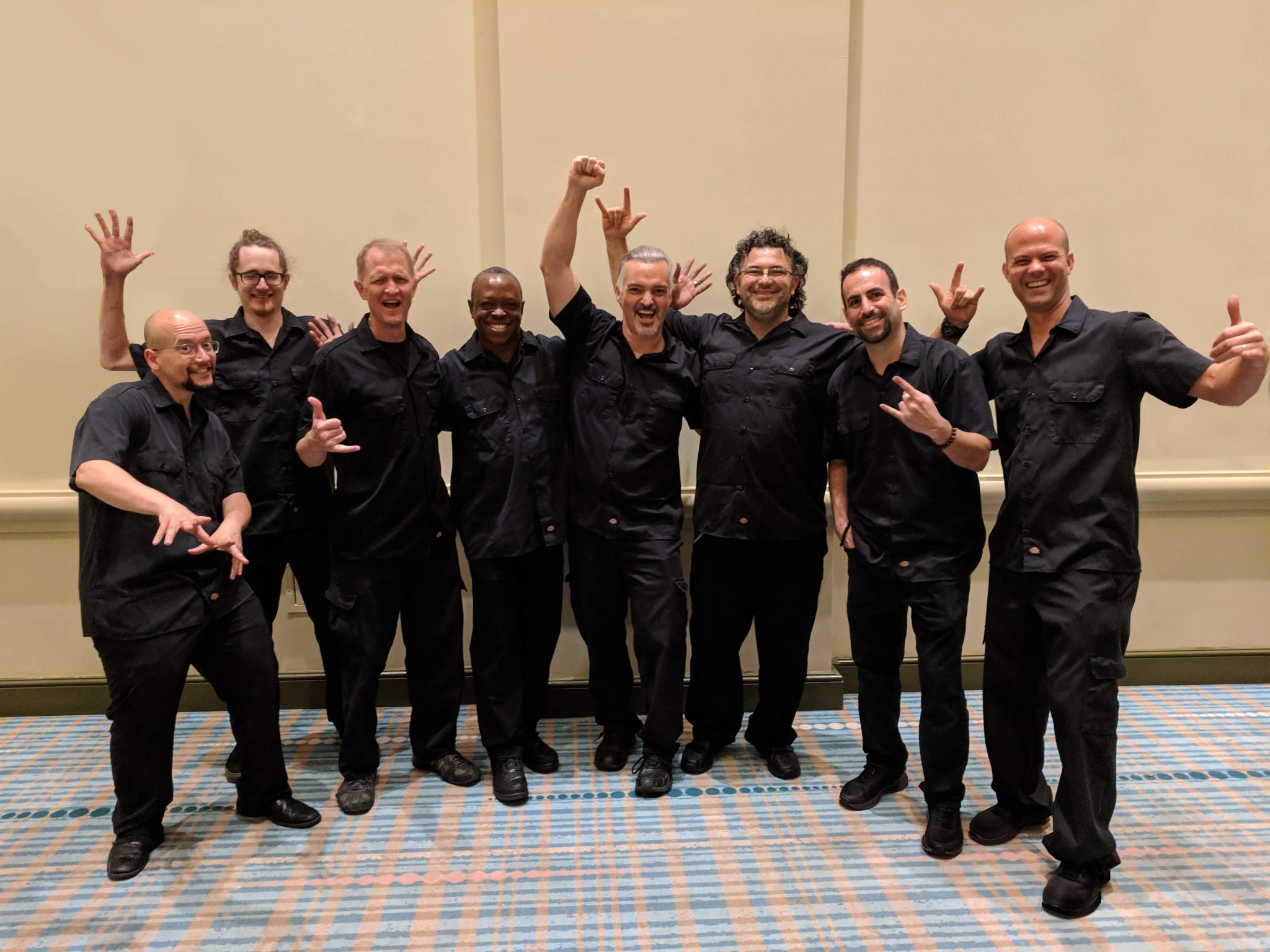 Meet The Airbrush Artist
Airbrush Events is based in West Central Florida. We travel all across the United States providing Airbrush Artist Event Services. Large or small our highly skilled airbrush artist team can handle any size event or promotion.
Schedule An Event
Schedule a Louisiana Airbrush Event Online in 3 Easy Steps!
Contact Us With Your Louisiana Event Details & Choose Your Party Swag
Receive Written Quote and Finalize The Agreement for Your Louisiana Event
Get the Party Started! That's it...
Request A Quote For An Airbrush Event
We have hyped parties for…
What customers are saying about Airbrush Events...

Super Easy

You were fabulous and super easy to work with!
Lora B. Iosa
Weddings By Eventions

Handcrafted Airbrush

Showed up early and was quite busy all night long. Everyone enjoyed their handcrafted airbrushed artwork.
Darren Kasenetz

Booking is Simple

Very friendly, very talented artist. He also listens to what a customer — child or adult — wants to have done. He lets their vision come alive in his work!
Bennett Zamoff
Memories from past events...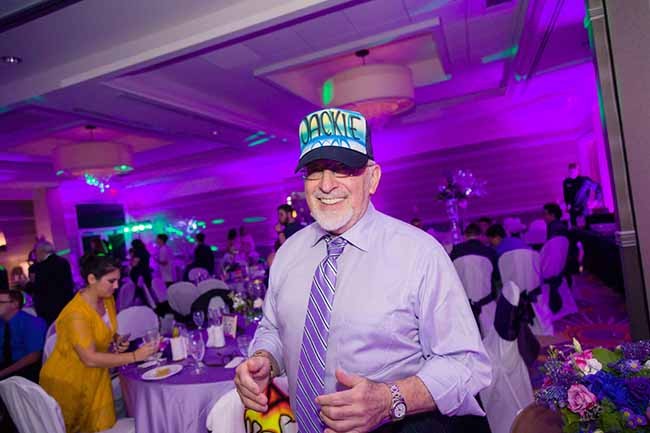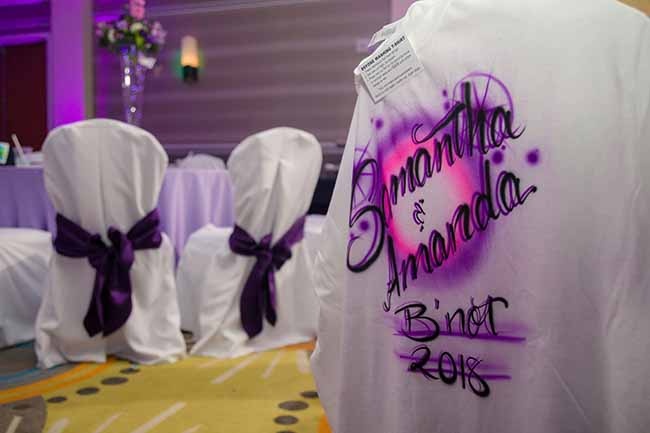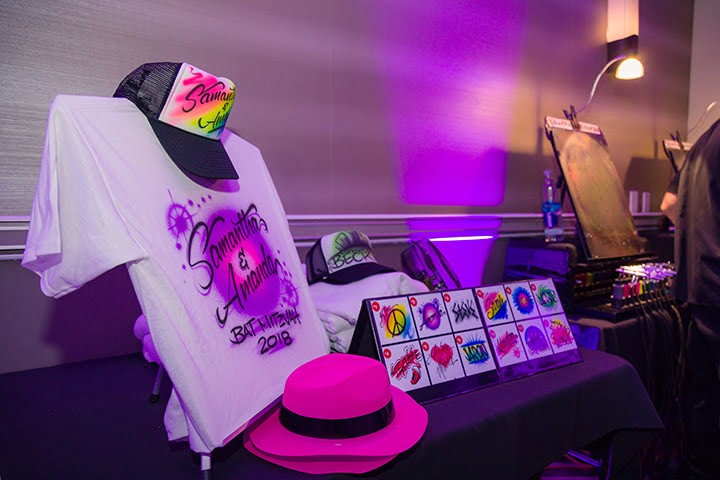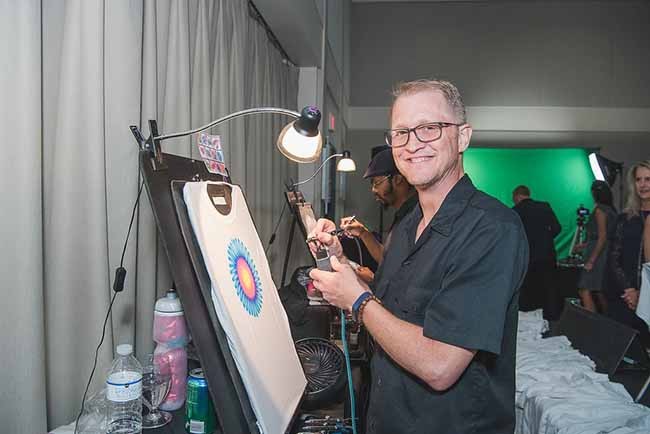 Fun Facts About Louisiana
Fun Facts About Louisiana
The State of Louisiana is blessed with extremely fertile land, and if agriculture doesn't interest you, then know that Louisiana has been home to the richest Americans because of the abundance of produce gotten from harvests [1]. So productive are the lands of Louisiana, that even though Louisiana became a state on the 30th of April, 1812, it took just thirteen years down the line for the United States to start reaping enormous benefits from the newly admitted State, as the first oil field in America was discovered 400 feet below the lands of Louisiana [2].
Alongside her underground explorations, Louisiana also contributed to past explorations to journeys outside the atmosphere, by providing the C-5 boosters used when the crew of Apollo-11 decided to land on the moon [3]. Their interest in flying is all but confirmed with their nickname 'the Pelican State, ' a result of the droves of pelicans that live on the state's golf coast [4].
The history of the State of Louisiana has been ridden with many controversial decisions. For example, the state was bought off The Napoleon Bonaparte, adding a landmass that increased the boundaries of the United States under President Thomas Jefferson by close to a 100% of her original size [5]. In fact, the original territory of Louisiana that was purchased had to later be split into 13 other states [6]. Before then, the territory had changed hands between the Spanish and the French, a flux that explains why the state has made use of close to 10 flags in the last 600 years [4]. The current flag was adopted in 1912, it seems as if the flag designers waited some 100 years to make sure the state wouldn't change hands again before he released the design so he doesn't waste his time. And he was right to, since the State of Louisiana left the union in 1861, only to rejoin the union seven years later [7].
The fact that so many cultures have passed through, and still exist in Louisiana explain why there is no set language in the southeastern State. For that reason, there is no official language for the State of Louisiana, as the French, Spanish, Vietnamese and English tongues run rampant in the State. The State's name is of French origin, birthed as a tribute to King Louis XIV, King of France in the mid-1600s by René-Robert Cavelier [7].
Louisiana is also blessed with humidity, holding position as one of the wettest states in the union, with an unrivaled productivity in terms of crayfish and shrimps to show for it [3]. The capital building of the State is equally unrivalled in terms of height, standing above all others as the tallest State Building in all the United States of America [8]. As expected of the first place where oil was discovered, the pelican state is one of the top oil producing states in America.
Few cities in the world can also boast that their geographical shapes look like the first letter of the state name, except, of course, Louisiana. The territory of Louisiana looks like a giant 'L' on the map [3]. On that same map, a line cuts across to represent the Mississippi River that runs across the state and her borders. The Mississippi River also allowed the Baton Rouge of Louisiana to become a commercially relevant inland port [4] [3].
Lovers of music regard Louisiana as a sacred place, since the Théâtre de la Rue St. Pierre of New Orleans in Louisiana was the location of the very first opera performance that was ever documented [9]. Additionally, Louisiana is recognized as where the smooth flow of Jazz was born [4].
References
[1] "About Louisiana," The Government of Louisiana, [Online]. Available: http://louisiana.gov/Explore/About_Louisiana/. [Accessed 18 November 2019].
[2] "Louisiana State," Britannica, [Online]. Available: https://www.britannica.com/place/Louisiana-state. [Accessed 19 November 2019].
[3] "Louisiana," Sheppard Software, [Online]. Available: http://www.sheppardsoftware.com/usaweb/snapshot/Louisiana.htm. [Accessed 18 November 2019].
[4] "Louisiana," theFACTfile, [Online]. Available: http://thefactfile.org/Louisiana-facts/. [Accessed 16 November 2019].
[5] "Louisiana Purchase," [Online]. Available: https://history.state.gov/milestones/1801-1829/louisiana-purchase.
[6] "Origin Louisiana," State Symbols USA, [Online]. Available: https://statesymbolsusa.org/symbol-official-item/louisiana/state-name-origin/origin-louisiana. [Accessed 18 November 2019].
[7] "Louisiana," Wikipedia, [Online]. Available: https://en.wikipedia.org/wiki/Louisiana. [Accessed 19 November 2019].
[8] "Louisiana State Capitol," Wikipedia, [Online]. Available: https://en.wikipedia.org/wiki/Louisiana_State_Capitol. [Accessed 19 November 2019].
[9] "Opera History," Neworleansonline, [Online]. Available: https://www.neworleansonline.com/neworleans/arts/operahistory.html. [Accessed 20 November 2019].