Airbrush Virtual Entertainment Everywhere in Florida!
Have you been looking for fun virtual event entertainment ideas?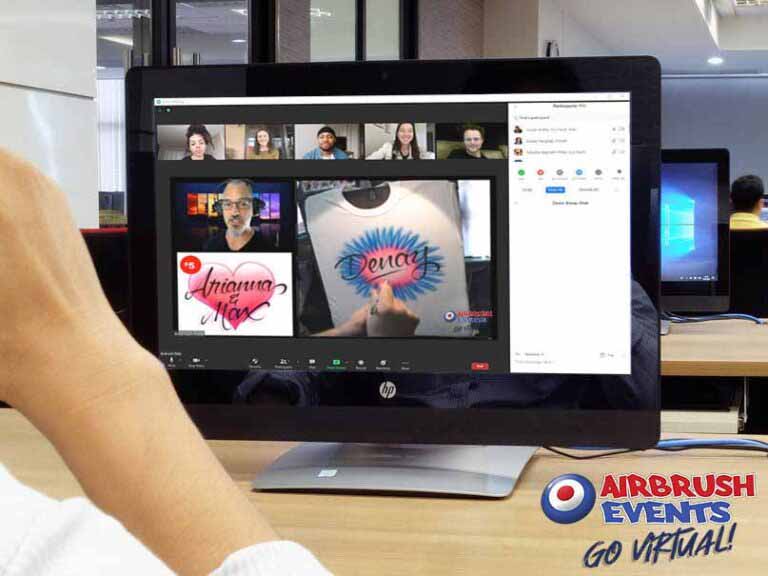 Party Favors Personalized Live At Your Event in Florida
T-shirts, beanies, coolies, pendants, draw string bags, hats and more…
Click here to learn more...
Do you need live entertainment for a small group gathering or an in-person event? Give us a call, we follow all COVID-19 safety protocols!
Now You Can Hire Airbrush Artist for Events in Florida
Call to reserve your airbrush event today!
727-238-7383
Select the Florida city closest to where you are having your event
How An Airbrush Event Works
Curious how an airbrush event works? From planning the party to how each of your guests picks their party favor, this short video will guide you through the process of how we work.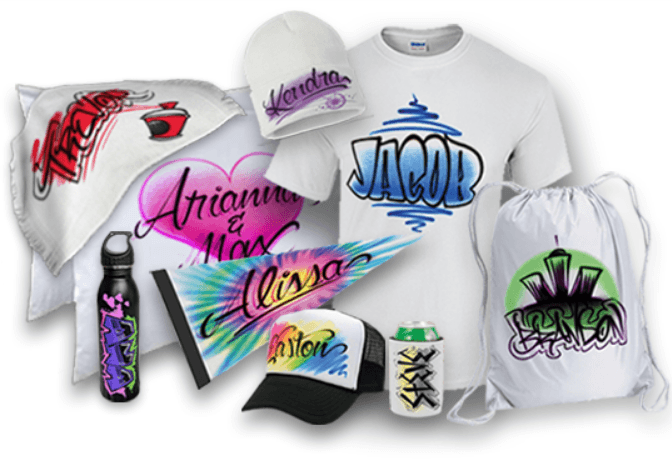 Party Favors Personalized Live At Your Event in Florida
T-shirts, beanies, coolies, pendants, draw string bags, hats and more...
Schedule An Event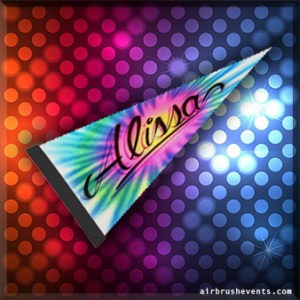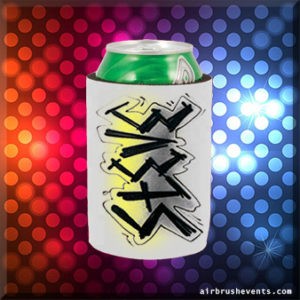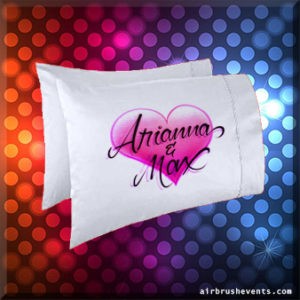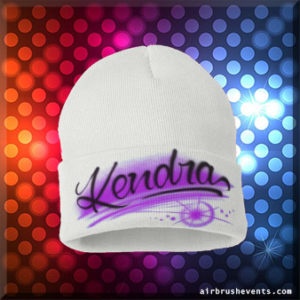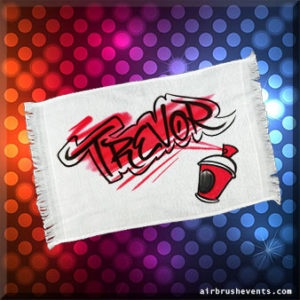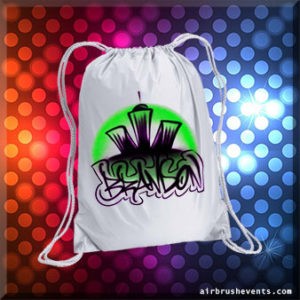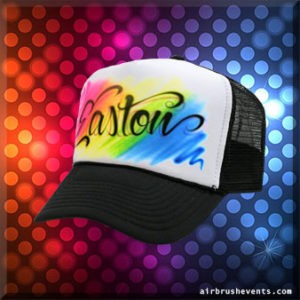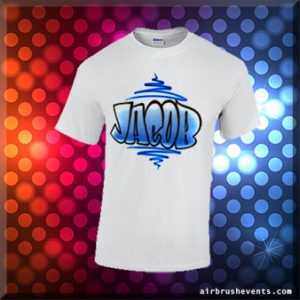 Airbrush Events Specializes in All These Types of Events in Florida
Bar/Bat Mitzvah Celebrations
Brand Activation Events
Birthdays & Quinceaneras
Corporate Hosting & Promotion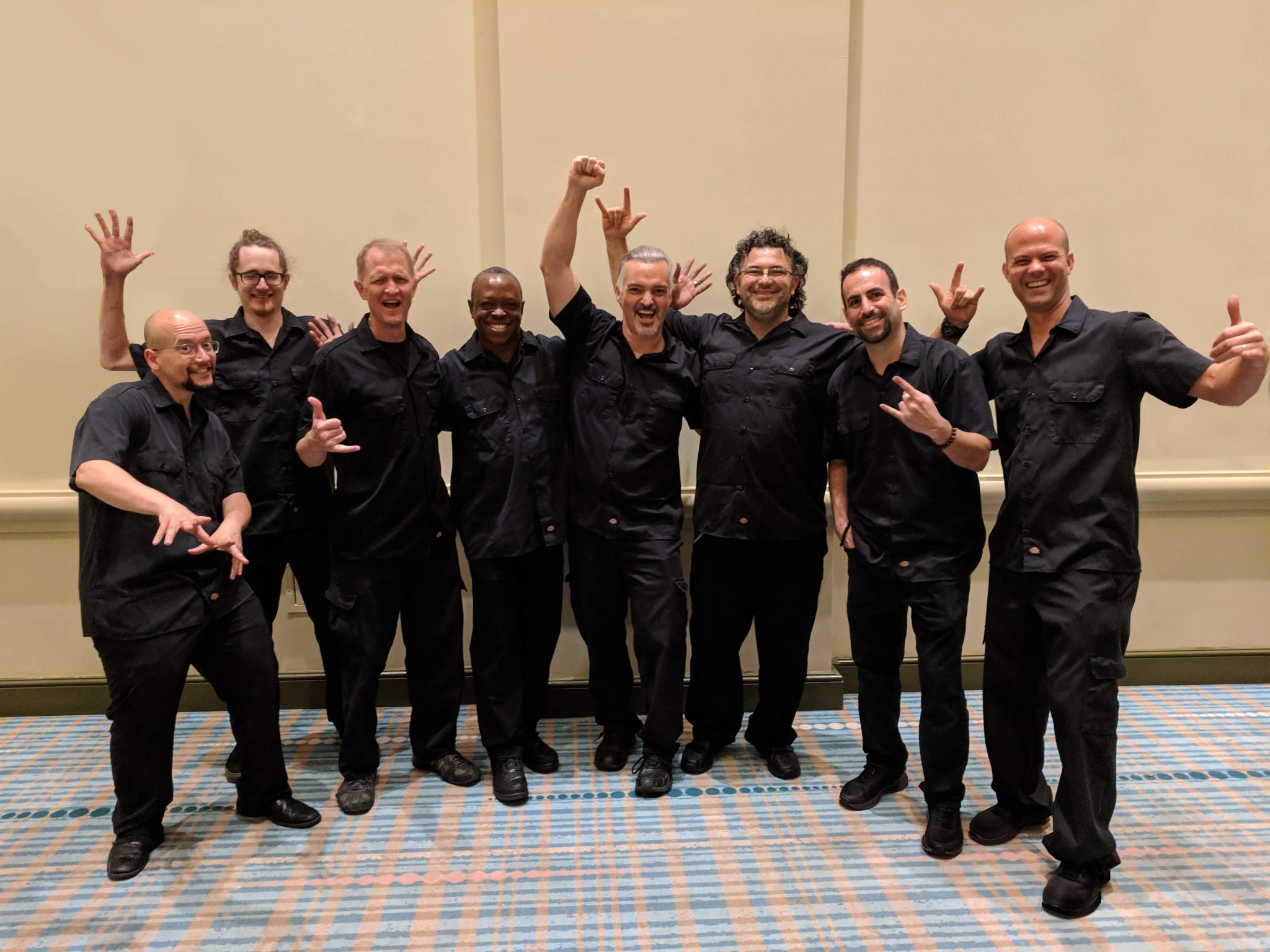 Meet The Airbrush Artist
Airbrush Events is based in West Central Florida. We travel all across the United States providing Airbrush Artist Event Services. Large or small our highly skilled airbrush artist team can handle any size event or promotion.
Schedule An Event
Schedule a Florida Airbrush Event Online in 3 Easy Steps!
Contact Us With Your Florida Event Details & Choose Your Party Swag
Receive Written Quote and Finalize The Agreement for Your Florida Event
Get the Party Started! That's it...
Request A Quote For An Airbrush Event
We have hyped parties for…
What customers are saying about Airbrush Events...

Super Easy

You were fabulous and super easy to work with!
Lora B. Iosa
Weddings By Eventions

Handcrafted Airbrush

Showed up early and was quite busy all night long. Everyone enjoyed their handcrafted airbrushed artwork.
Darren Kasenetz

Booking is Simple

Very friendly, very talented artist. He also listens to what a customer — child or adult — wants to have done. He lets their vision come alive in his work!
Bennett Zamoff
Memories from past events...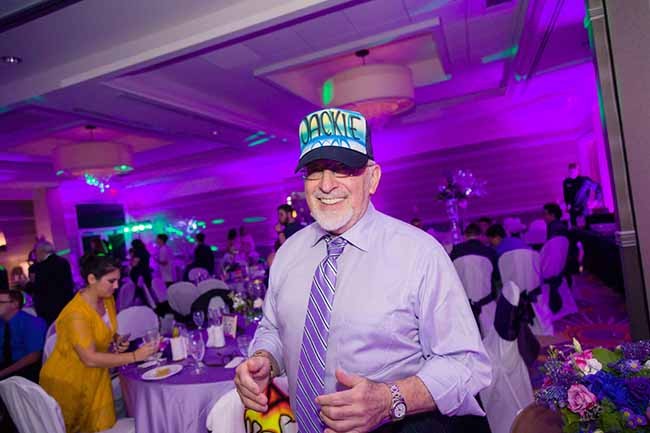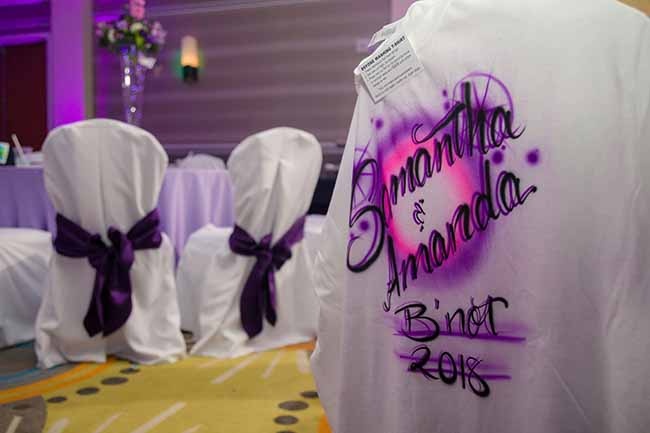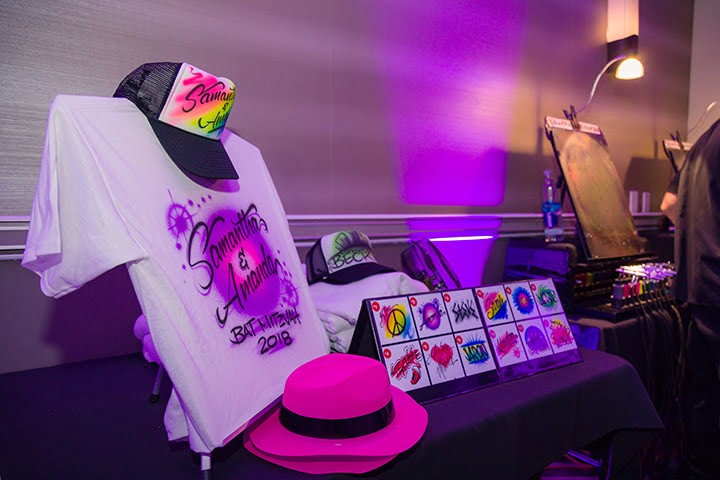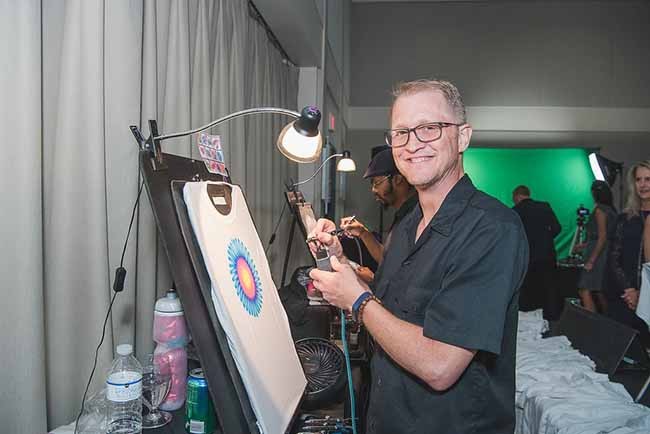 Fun Facts About Florida
Fun Facts About Florida
So many people visit Florida for one reason or the other, like its many beaches or for business, and make the terrible decision of not taking the time out to thoroughly enjoy what a special place it is. Indeed, the Sunshine State is the topographically the flattest state in America [1], but that's where the dullness stops for a State that proudly accommodates the largest and biggest recreation center in the world in the Walt Disney World Resort (aka Disneyworld), the highest number of golf courses in America [2], the most visited Amusement Park Destination in the whole of America (Orlando) [3] and so much more. In fact, Florida has the fastest-rising population of immigrants in America [4]. So, congratulations on being one of the 90 million people that visit Florida every year to make it the most popular travel destination in the world [2], or one of the 100 that move in every day to the Sunshine State, if that is your choice.
Starting from the top, Florida plays state to the first and oldest European Settlement in northern America – St. Augustine – a few years after Spanish Explorer Juan Ponce de Leon discovered the now renamed 'Florida' [5], a few years before fellow Spanish Conquistador Hernando de Soto decided 'La Florida' was the probable location of the fabled 'fountain of youth'. He didn't find it, obviously, but he did expose the Espiritu Santo Springs, which is now a popular tourist attraction for its curative powers [6]. Juan de Leon then named the state after the time of their arrival which happened during Easter season. And since the Spanish regarded the Easter season as Pascua Florida (Festival of Flowers), the name 'La Florida' was birthed for what was the future American State [7].
A few wars later, during which the Spanish Government traded the City for Cuba and Havana with the British Government, and from then on, the chronicle of immigration into the city of Florida began, with people living in the neighboring cities of Georgia and South Carolina succumbing to a trend established by longer distance travelers from Britain. Decades later, Florida had merged its east and west protectorates to form a unified Florida Territory that was later annexed to the United States of America in 1845 [8].
Till this day, many people refuse to believe that Florida that was known to be the least populous city in America with just about 530, 000 people has risen to be the third most populous state in the United States. A testament to the ridiculous extent to which tourism has contributed to the status of Florida [9].
One striking thing, though, is that Florida, despite its designation as the state of Sunshine, actually endures the most lightning strikes compared to everywhere else in the entire country – special reference to Clearwater, a municipality as it is called in Florida, and its coronet of the highest frequency of lightning strikes per capita. Add to that the fact that Florida ranks first in the most concentration of average precipitation and you realize just how crazy it is in Florida. And it gets even crazier, Florida is recorded as the state most prone to hurricanes in America while it is home to the Manchineel Tree – the most dangerous tree in the world – a tree with acidic sap and poisonous tree, so dangerous it is, that burning the tree can make you go blind, seriously [8].
But that's all okay, since the Suntan crème was invented in Florida [10] and there is no personal tax to be paid in the city with the best tax climate in the United States of America [11]. Think about that while you take down a glass of orange juice, which FYI, is probably produced using oranges from Florida, since Florida produces a whopping 90% of the oranges produced in America [12].
All in all, for a state where Niceville is an actual place, you can only expect the best experience from La Florida. Just make extra sure you're aware of the funny laws, like don't sing in public wearing a swimsuit, and you'll be having a great time in no time.
References
[1] Howard, B. C. (2014). The Flattest US States? Not What You Think. National Geographic. Retrieved November 2019, from https://www.nationalgeographic.com/news/2014/3/140314-flattest-states-geography-topography-science/
[2] State of Florida. (n.d.). Facts About Florida. Retrieved from http://www.stateofflorida.com/facts.aspx
[3] World of Change: Development of Orlando, Florida. NASA. Retrieved from earthobservatory.nasa.gov/world-of-change/Orlando
[4] Robert, J. N., & Robert, H. F. (2019). Florida. Retrieved from https://www.britannica.com/place/Florida
[5] J. D. Steigman, "La Florida Del Inca and the Struggle for Social Equality in Colonial Spanish America," p. 33, 25 September 2005.
[6] Francis, M. La historia entre Florida y España es de las más ricas de Estados Unidos. Retrieved from www.youtube.com/watch?v=I0vr122VYG8
[7] Tordesillas, A. d. (1945). Names on the Land: A Historical Account of Place-Naming in the United States. From the 1601 publication by the pre-eminent historian of 16th-century Spanish exploration in America, 11-12.[8] Wikipedia, "Florida," [Online]. Available: www.wikipedia.org/wiki/Florida.
[9] Federal Department of State. Quick Facts. Retrieved from dos.myflorida.com/florida-facts/quick-facts
[10] [Online]. Available: www.swedishnmad.com/facts-about-florida.
[11] Why Florida : Boundless Reasons" . PDF. Retrieved from Enterpriseflorida.com
[12] University of California, Commodity Profile: Citrus. Agricultural Issues Center.