Airbrush Virtual Entertainment Everywhere in Alabama!
Have you been looking for fun virtual event entertainment ideas?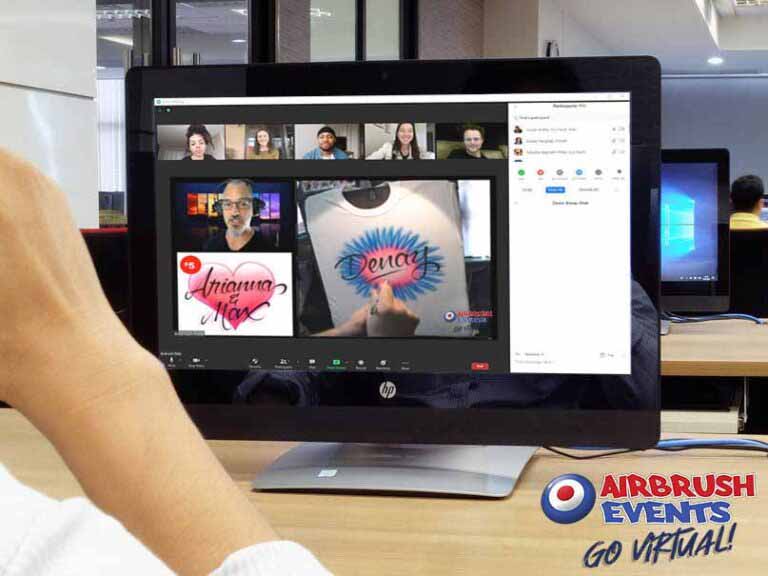 Easily Provide SAFE Entertainment… While Social Distancing!
If you have been looking for fun and engaging virtual event entertainment and an easy way to entertain event guest safely, look no further. By popular demand Airbrush Events entertainment is now available…Virtually Everywhere!
With direct interaction between the audience and the airbrush artist, these experiences offer the excitement of live entertainment from the comfort of home, or from any mobile device.
Airbrush Virtual Events are the perfect way to safely add excitement to any event and give your guest a fun and interactive experience they will remember for years to come!
Click here to learn more...
Do you need live entertainment for a small group gathering or an in-person event? Give us a call, we follow all COVID-19 safety protocols!
Now You Can Hire Airbrush Artist for Events in Alabama
Call to reserve your airbrush event today!
727-238-7383
Select the Alabama city closest to where you are having your event
How An Airbrush Event Works
Curious how an airbrush event works? From planning the party to how each of your guests picks their party favor, this short video will guide you through the process of how we work.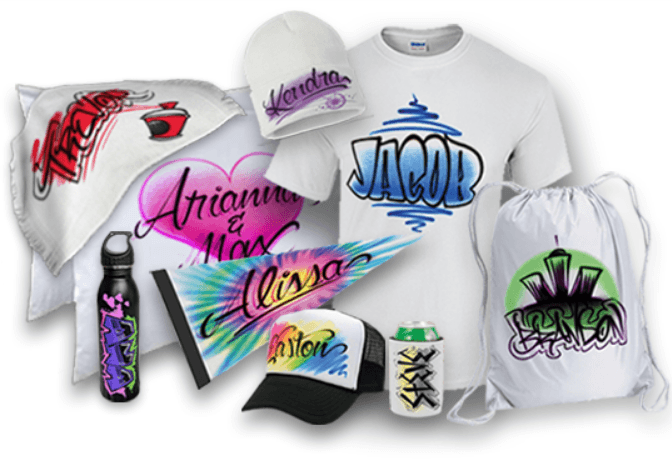 Party Favors Personalized Live At Your Event in Alabama
T-shirts, beanies, coolies, pendants, draw string bags, hats and more...
Schedule An Event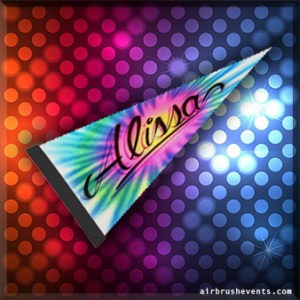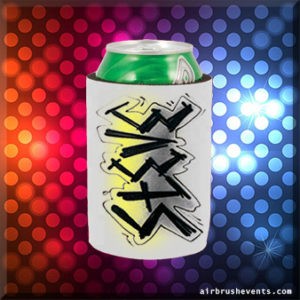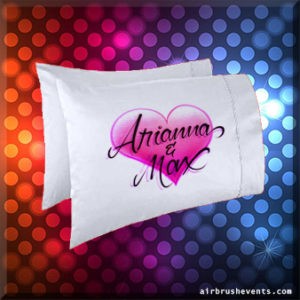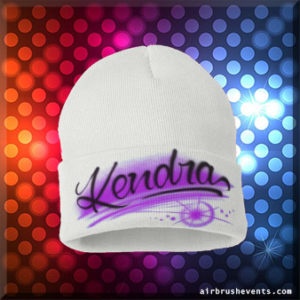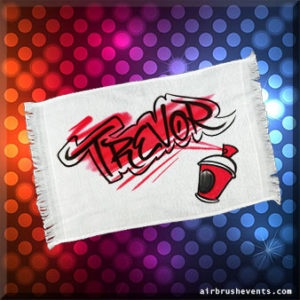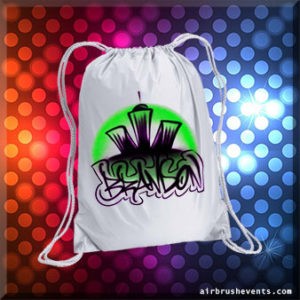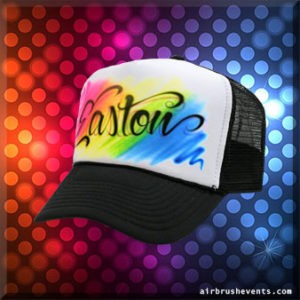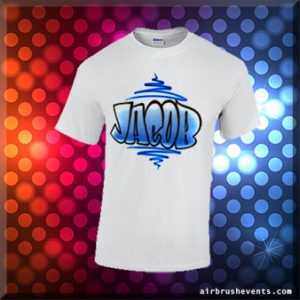 Airbrush Events Specializes in All These Types of Events in Alabama
Bar/Bat Mitzvah Celebrations
Brand Activation Events
Birthdays & Quinceaneras
Corporate Hosting & Promotion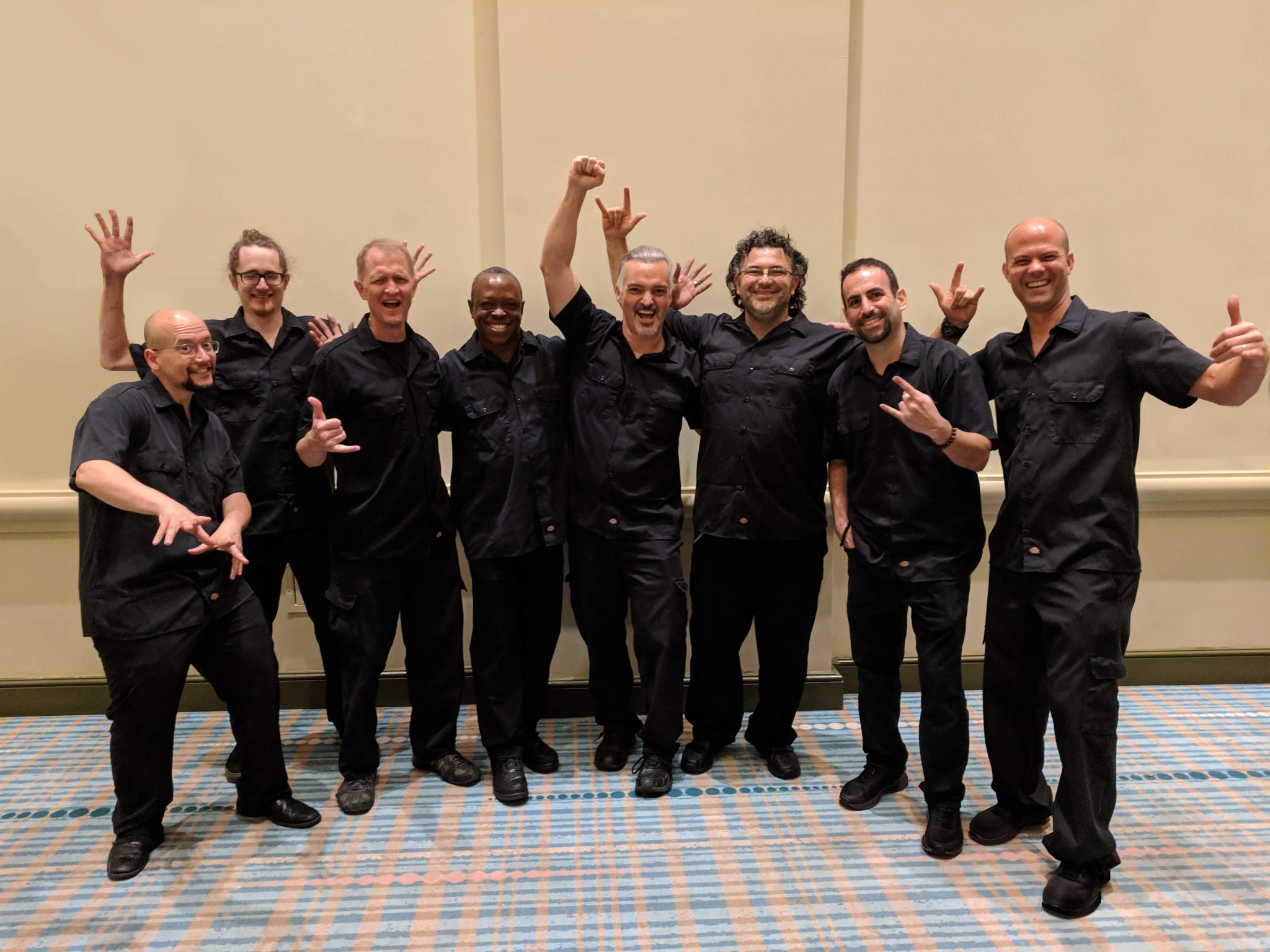 Meet The Airbrush Artist
Airbrush Events is based in West Central Florida. We travel all across the United States providing Airbrush Artist Event Services. Large or small our highly skilled airbrush artist team can handle any size event or promotion.
Schedule An Event
Schedule a Alabama Airbrush Event Online in 3 Easy Steps!
Contact Us With Your Alabama Event Details & Choose Your Party Swag
Receive Written Quote and Finalize The Agreement for Your Alabama Event
Get the Party Started! That's it...
Request A Quote For An Airbrush Event
We have hyped parties for…
What customers are saying about Airbrush Events...

Super Easy

You were fabulous and super easy to work with!
Lora B. Iosa
Weddings By Eventions

Handcrafted Airbrush

Showed up early and was quite busy all night long. Everyone enjoyed their handcrafted airbrushed artwork.
Darren Kasenetz

Booking is Simple

Very friendly, very talented artist. He also listens to what a customer — child or adult — wants to have done. He lets their vision come alive in his work!
Bennett Zamoff
Memories from past events...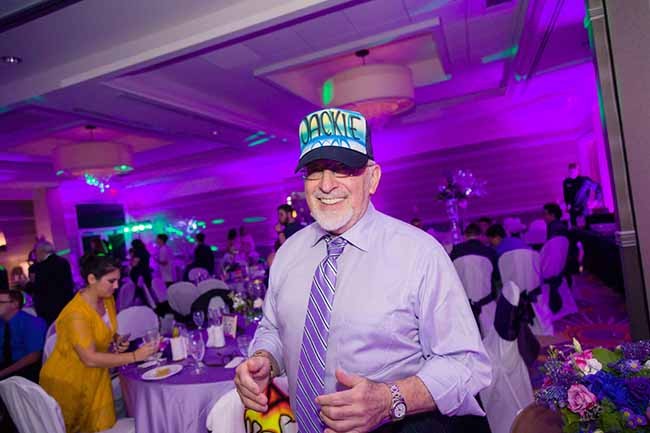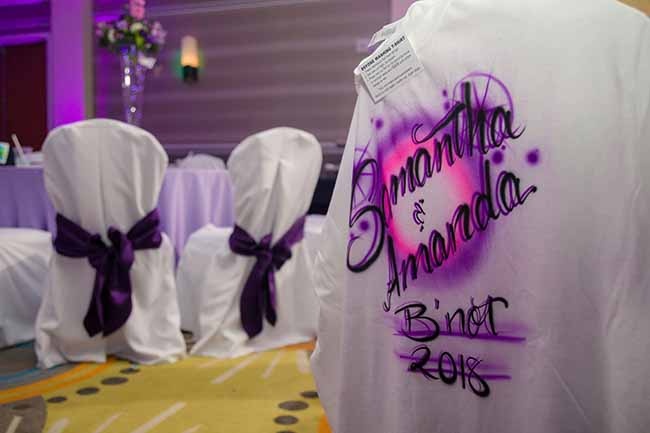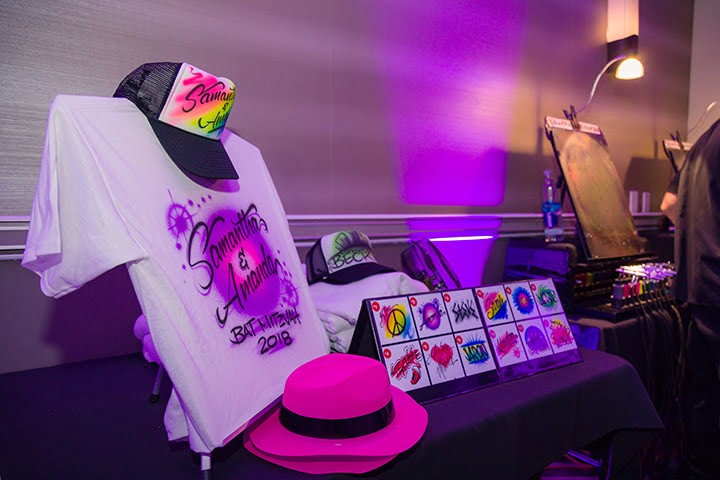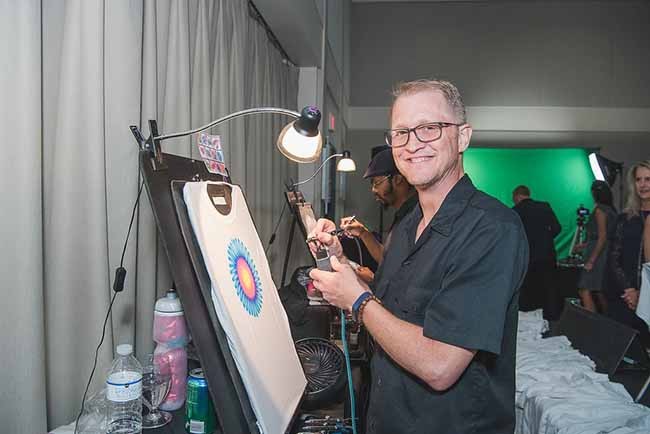 Fun Facts About Alabama
Fun Facts About Alabama
Alabama the Heart of Dixie or theYellowhammer State as it is often called is a city with a rich historical background that dates back to hundreds of years ago. Unlike other states in the United States, Alabama was a state that once took pride in cotton production and had a large number of black slaves which were at that time in their tens of thousands. However, things took a new turn for the state when it declared its secession in January 1861 and joined the Confederate States of America in February.
Over the years, Alabama has not only been able to develop into a modern city but also retain its rich histories for the remaining part of the world to see. With just a trip to Alabama, you will be amazed with what your eyes will see. To give you a glimpse of the beauty this city beholds, I will be sharing some local places that you will definitely find very interesting.
Speaking of beautiful places, with enough history to wow you, I can't but mention places like Noccalula Falls Park, Cheaha State Park, and Little River Canyon National Preserve. These places are not just tourist centers that attracts people in their thousands yearly, they are sites with amazing stories to tell.
For instance,the Noccalula Falls Park tells a romantic story of a woman who refuses to marry a rich man she was asked to marry. On her wedding day, Noccalula chose to jump over the 90-foot falls. Till date, a 9 foot-tall statue of her still hangs there.
Alabama also has beaches where you can showcase that bikini body of yours, watch the rise and fall of tides, and take a swim if you wish. The Orange Beach is a well known place to do all these while you chill with your friends, take a fishing expedition, take a walk round the golf course, bask in the sun, and enjoy the glory of the beach.
Do you also know Alabama is the home to the world's largest space flight museum. The is the place where the Saturn V was developed to put the first man on the moon. The US Space & Rocket Center houses 1,500 space-related artifacts and traces the evolution of the space program.
If you are also willing to have a taste of wildlife, Alabama has just that in place for you. The Alligator alley serves as a natural habitat which house about 450 large reptiles. I doubt if there is anywhere else in the world where you can have a close view at such large reptiles in their natural habitat like that of the Alligator Alley.
Lastly, you might want to visit the beautify parks of Alabama where you get to hike, go for camping and boating. Cathedral Caverns and Rickwood is an old cave that also offers you the opportunity to see a new world underneath the earth.
Source:
https://en.m.wikipedia.org/wiki/History_of_Alabama
https://www.touropia.com/best-places-to-visit-in-alabama/