Airbrush Party Favors for Corporate Events
Whether it's a holiday party, convention, work anniversary, or just looking to increase employee morale; a memorable corporate event that people WANT to attend is of the utmost importance.
When you book Airbrush Events; our professional airbrush artists will create personalized airbrush party favors LIVE for your corporate event guests.
People love being able to choose a design and then watch it come to life on a shirt or hat that they can wear immediately.
Let us show you how easy it is to create a memorable event.
If you want your event remembered and talked about for years, give the people what they want… trendy, vibrant airbrushed swag.
Give us a call today for more details on how we can help make your corporate event a success.
Call:727-238-7383
Click here to be taken to our simple reservation form. Or if you'd prefer, call us directly for a professional consultation at 727-238-7383.

If you're working with an event planner, we'll be happy to coordinate with them.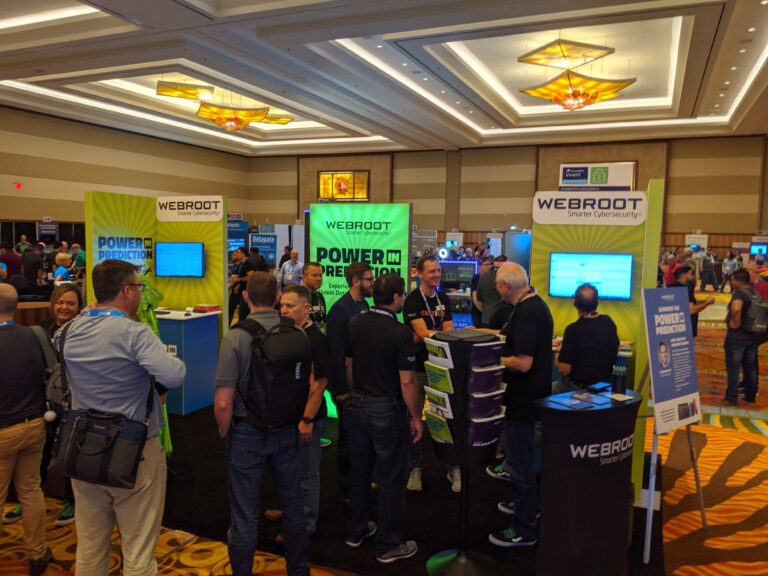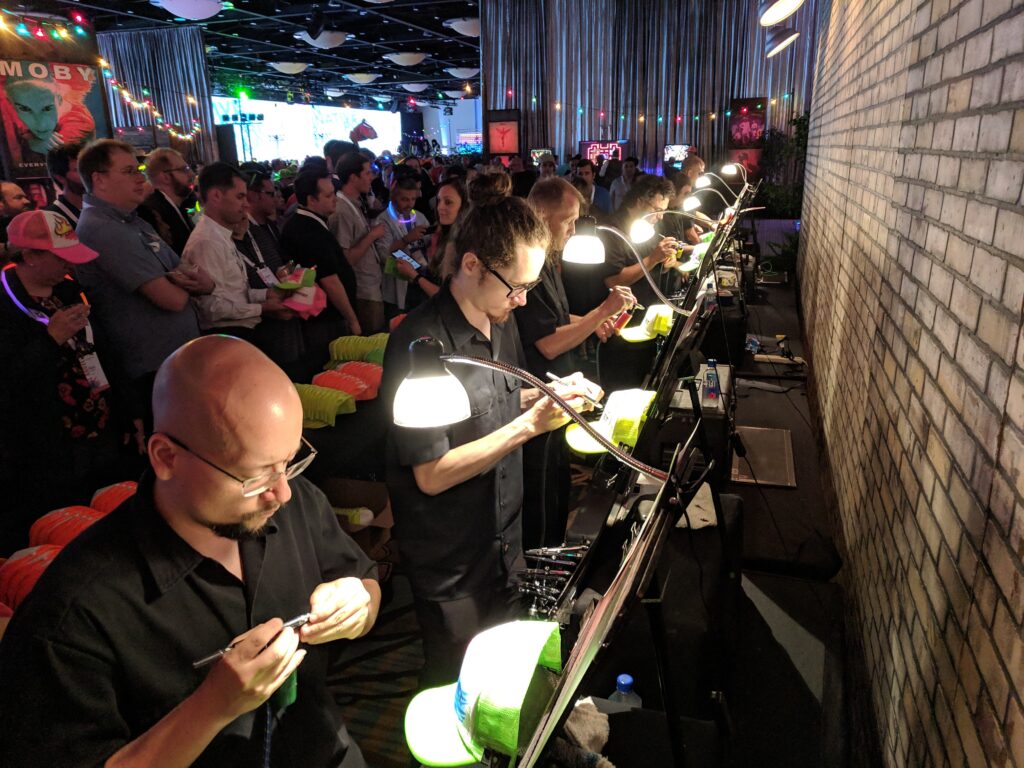 Reserve your date! Simply authorize the official paperwork and you are on your way to adding excitement to your corporate event.
On the date of the event, provide the airbrush artist with 2 tables and access to electricity. That's it – we'll do the rest!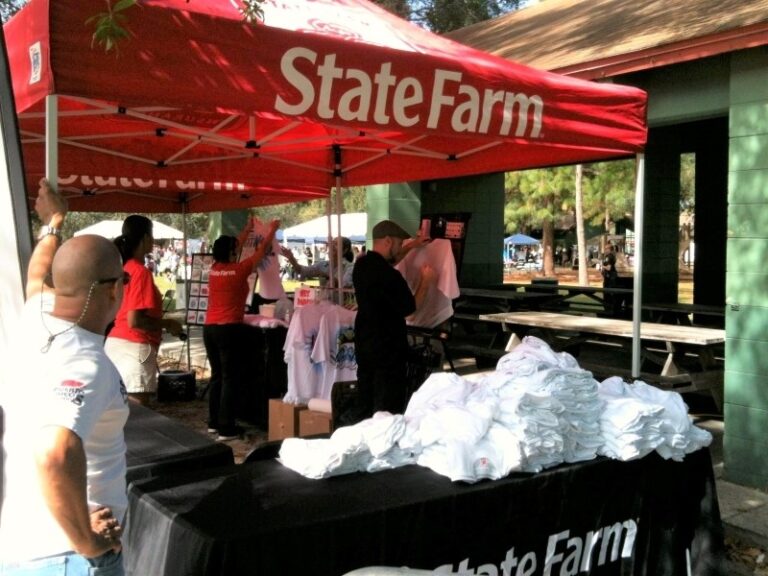 Some Companies We've Worked With
What customers are saying..
... fabulous and super easy to work with!
...OUTSTANDING job! He was efficient, helpful, friendly, super talented, and honestly was the hit of the party.
The kids and the adults loved the airbrush booth! Thanks for helping to make the party a big hit!"
What You Get When You Hire Airbrush Events?
You can rest easy knowing that Airbrush Events provides professional, courteous, and appropriately-dressed artists. Our artists have decades of experience and love what they do.

Each artist can paint between 20-25 party favors per hour so the larger the party, the more artists you'll need. This is to ensure that all your guests get their personalized airbrush party favors.
A Wide Array of Party Favors
Although most choose t-shirts or hats for us to paint, we have airbrushed socks, towels, tote bags, and so much. You decide what party favors you want us to bring and we'll paint them.

Paint drives in mere minutes so your guests can don on their new swag and get back to partying.
We paint at 5-star resorts, cruise ships, private homes, and even synagogues. Cleanliness is important to us.

Our proprietary portable airbrush station ensures that there are never any paint smells, fumes, or overspray.
Guests choose their size, the design and colors they want, and personalization.
Our artist will then paint the party favor right in front of them while they watch in amazement. It takes less than 2 minutes.
If you need further answers, please feel free to leave a message below.