Airbrush Party Favors for Birthday Parties, Quinceaneras and Sweet Sixteens
Looking for a fun and interactive event entertainment for a birthday party? Look no further. Airbrush Events will produce unique personalized airbrush party favors, LIVE.
We don't just airbrush, we entertain. Whether the birthday party is live, virtual or, hybrid, we ensure your guests have a great time at the party and go home with unique party favors.
Your birthday guests choose a design and watch as our talented professional artists create their unique airbrush party favors.
If you have a themed birthday party, you can choose designs or airbrush party favors to match your theme. We can airbrush guests' names onto shirts, hats, water bottles, footballs, etc.
You choose the party favors, we airbrush them, LIVE. If your birthday party is virtual or, hybrid, we produce airbrush party favors during the party and ship them out to your guests after the event.
How it Works – Watch the Video
Party Favors Personalized at Your Birthday Party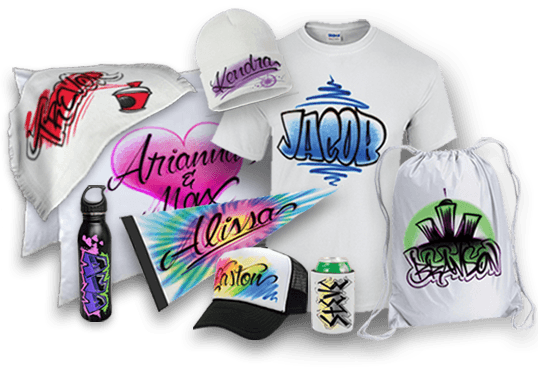 T-shirts, beanies, coolies, pendants, draw string bags, hats and more...
Quinceanera Party Entertainment & Party Favors All in One!
We create Quinceanera party favors that will make your party next-level!
Our airbrush artists will personalize t-shirts, hats, bags, or more (party favors menu) right at the party and your guests will get to take home a one-of-a-kind gift. Your Quinceanera party will be remembered long after the event ends with long-lasting, trendy, airbrushed swag.
Imagine every guest getting a custom pair of socks…how fun! How about a practical tote bag made extra special with on-trend airbrushing? Or t-shirts marking the occasion that will live on in infamy? Guests young and old love airbrush party favors so reserve your Quinceanera party date today!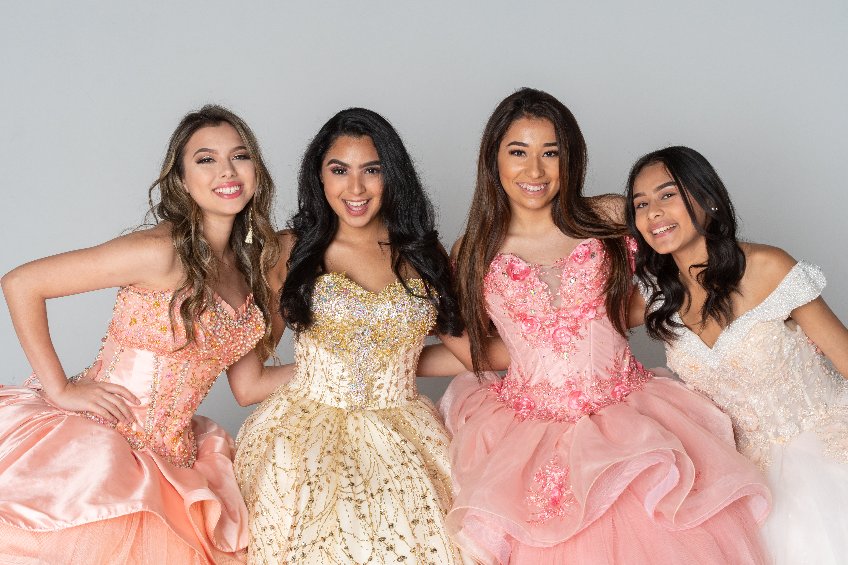 Sweet 16 Airbrush Party Favors
Whether it's a smaller sweet 16 event or a large, lavish sweet sixteen gala at a fancy hotel, we can level up your party! We paint personalized party favors for your guests, LIVE at the party!
Each of your guests will choose from one of our 12 designs, pick the text they want on it, and the colors. Our artists will then create one-of-a-kind airbrushed party favors that your guests will want to wear immediately. Check out some of the party favors you can choose for personalization.
Sweet 16 Party Favors and Party Entertainment All-in-One!
Reserve your date today!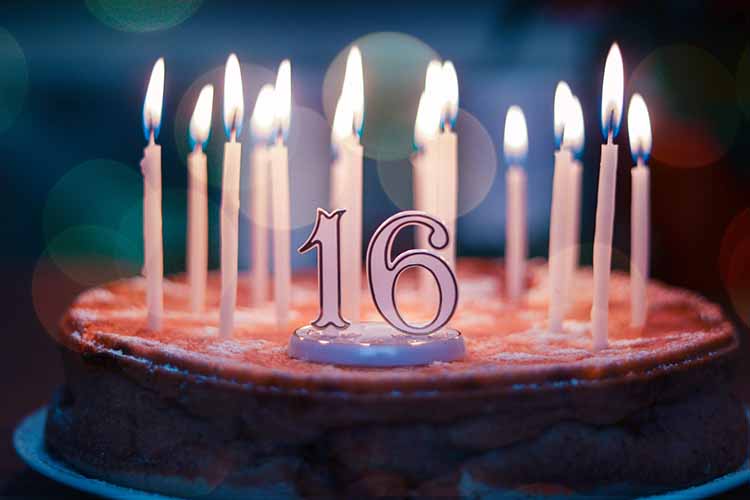 Schedule Your Special Event Online in 3 Easy Steps!
Contact Us With Your Event Details & Choose Your Party Swag
Receive Written Quote and Finalize The Agreement for Your Event
Get the Party Started! That's it...
What You Get When You Hire Airbrush Events
You can rest easy knowing that Airbrush Events provides professional, courteous, and appropriately-dressed artists. Our artists have decades of experience and love what they do.

Each artist can paint between 20-25 party favors per hour so the larger the party, the more artists you'll need. This is to ensure that all your guests get their personalized airbrush party favors.
A Wide Array of Party Favors
Although most choose t-shirts or hats, we have airbrushed socks, towels, tote bags, and much more to choose from. You decide what party favors you want us to bring and we'll paint them.
Paint dries in mere minutes so your guests can don their new swag and get back to partying.
We have painted at bar mitzvahs held at synagogues, hotels, and private homes, we pride ourselves on cleanliness.
Our proprietary portable airbrush station ensures that there are never any paint smells, fumes, or overspray.
Your guest will choose their size, the design and colors they want, and personalization.
Our artist will then paint the party favor right in front of the guest while they watch in amazement; it takes less than 2 minutes.